Rapper 21 Savage Arrested by ICE Agents Who Claim He's From the United Kingdom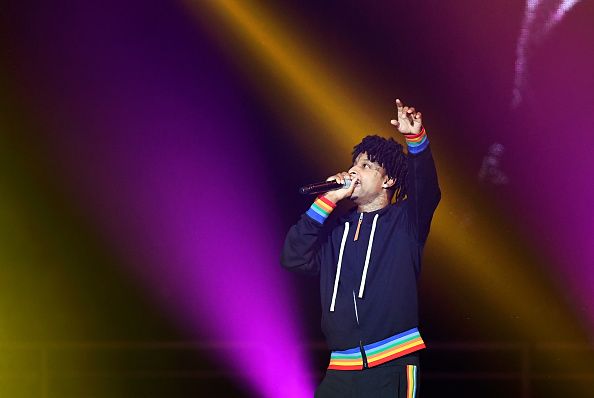 Rapper 21 Savage was arrested by U.S. Immigration and Customs Enforcement on Sunday morning after authorities claimed that he is actually from the United Kingdom and overstayed his visa.
The Atlanta-Journal Constitution first reported that the rapper, whose real name is Sha Yaa Bin Abraham-Joseph, was taken into custody in a "targeted operation," ICE spokesman Bryan Cox told the publication.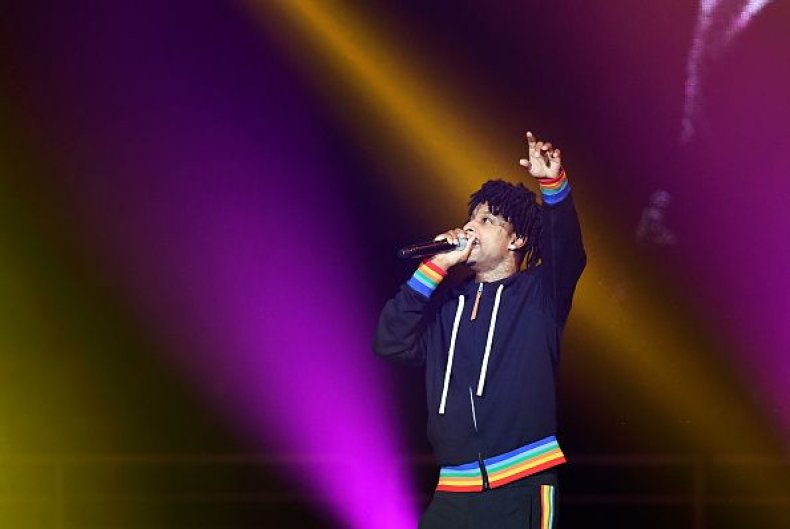 The rapper, who has said that he is from Atlanta, Georgia, came to the U.S. on a visa in July 2005 and it expired a year later, Cox told the publication. The spokesman said Abraham-Joseph is an "unlawfully present United Kingdom national." The 26-year-old rapper was placed in "removal proceedings before the federal immigration courts," Cox told the Atlanta-Journal Constitution.
Newsweek has reached out to ICE for comment on the matter but did not hear back in time for publication.
The rapper, who prided himself on being from Atlanta, is known for his hit single "Bank Account" and featuring in Post Malone's hit song "Rockstar." He was known for giving back to the community of Atlanta. In August, he held his third annual back-to-school event in Atlanta, Billboard previously reported.
"Giving back to where I grew up means a lot to me. These kids need it and I use to be one of those kids," the Atlanta native tells Billboard. "Being able to see someone from where u from make it and come back and genuine give back will motivate these kids to do the same for their kids and the community."
The rapper recently performed in Atlanta for the Super Bowl Music at the State Farm Arena on Thursday, according to the Atlanta-Journal Constitution.
This is a developing story, stay with Newsweek for updates.