Rapper Banned by British Government From Using Words Related to Drug Dealing
London-based rapper Rico Racks has been issued an order from the British government to bar him fro using specific words in lyrics to his songs.
According to The Guardian, Racks, born Ervine Kimpalu, has previously been arrested for drug-related offenses, including allegedly supplying class A drugs. He pled guilty after police investigations on property he was linked to turned up significant amounts of currency in a safe, cell phones linked to drug deals and over $9,000 worth of illegal substances.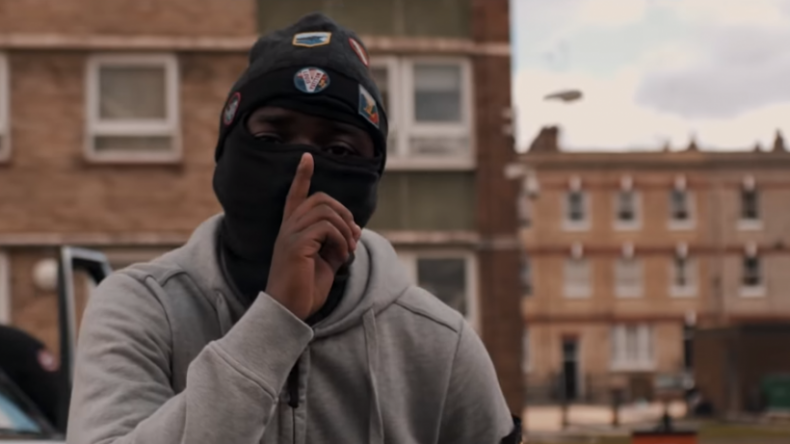 For five years after the date of his conviction, Racks is bound by a Criminal Behavior Order that restricts him from using seven words that are related to the drug trade in his music or in videos on social media.
According to The Telegraph, those words are "bandoe, trapping, booj, connect, shotting, whipping and kitty."
Bandoe is a house where people buy and use drugs. Trapping is the process of selling drugs, typically in a "trap house," while shotting is selling drugs on the street.
A connect is another word for a dealer. Booj is street slang for heroin, with a kitty the dealer's term for an addict. Whipping typically refers to driving a car, but prosecutors argued it also refers to the process of preparing drugs for sale.
Judges in Britain and Wales have a tremendous amount of leeway on what they can employ a CBO to forbid. Violating the terms of one can result in a prison sentence of up to four years.
British police have been cracking down hard on hip-hop crime in recent months. The Telegraph reports that Essex police hired a "rap translator" to decipher the lyrics of 19-year-old Roland Douherty, known to his fans as Valenti, and determined that he violated a CBO forbidding him from making violent threats in his songs.
London's Metropolitan Police, operating under the premise that the city's recent wave of knife crimes are related to drill music, have successfully requested YouTube to remove over 100 music videos from their platform, reports Dazed Digital. Drill is a hip-hop subgenre that originated in Chicago and is usually characterized violent lyrical content that deals with crime and drugs. It has enjoyed a recent surge of popularity in the U.K.
Police argue that because the songs reference real events and gang rivalries, they can be prosecuted as an attempt to incite violence.
Drill rappers disagree, with Focus Finesse label owner "TK" telling Spin, "This is systematic discrimination. We all know removing a video doesn't stop crime, and crimes are committed by individuals that have real issues in real life, not a song. Opposing drill artists listen to each-others music and actually commend one another. People are stabbing each-other and committed crimes such as robberies because of real life issues, not music."