Rapper Lord Jamar Doesn't Support Black Lives Matter, Because 'It's Not Our Movement'
Rapper Lord Jamar just explained why he doesn't agree with the Black Lives Matter movement. The "Deep Space" musician claimed the movement wasn't created for and by Black people in a video posted to Twitter by music account SCUM.
"I"m not no Black Lives Matter supporter," he began. The interviewer questioned the response. "You're not?" a voice off-camera asked.
Jamar explained why. "Because it's not our movement. This is a movement that was given to us by, you know, George Soros and his f****** boys because they saw how things were going and they didn't want it to go back to the 60s."
Soros is a Hungarian-American billionaire who has been the subject of some conspiracy theories surrounding the Black Lives Matter movement. Some claim Soros is responsible for funding protests around the country, which broke out in May and June after the killing of George Floyd.
The rumors, which have not been proven to hold any weight, say that Soros has backed the protests with money by hiring protesters and providing weapons, like bricks, for protesters to throw through windows, WUSA 9 explained on June 21.
The invocation of Soros is actually a conservative-sparked conspiracy theory, which has resulted in advertisements asking for investigations into his involvement in the Black Lives Matter protests. There are even some people who claim Soros and police were working together to kill Floyd, absolutely none of which has a basis in reality.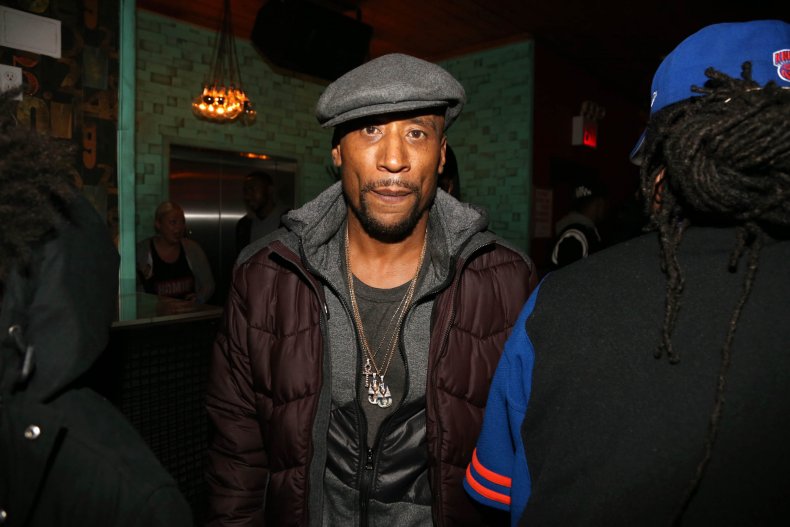 But just because there's no apparent truth to these rumors that doesn't mean they're not widespread. Soros' name grew from 20,000 to 500,000 mentions on Twitter per day in June alone.
Jamar explained more about the viewpoint, and why someone like Soros wouldn't want the 60s to return. "To where we start having our own organic movements," Jamar said. "That was a big f****** problem for them. So let's give the people a movement that we can control. We'll provide them the leaders and all of this type of s***.
The Black Lives Matter movement is led by three Black women: Patrisse Khan-Cullors, Alicia Garza and Opal Tometi, according to the movement's website. Jamar called out the leaders, though, too.
When asked who the leaders of the movement are, he responded. "These lesbian women who are trying to, you know, incorporate LG—whatever the f*** the letters are. Incorporate their concerns into Black people's concerns."
Jamar is best known for being a part of the group Brand Nubian. He's also an actor who appeared in Oz as Supreme Allah.
Newsweek reached out to Jamar for further comment but didn't immediately hear back.