Nick Blixky Dead After Rapper Gunned Down in New York City, Police Say
Nick Blixky was fatally shot in Brooklyn on Sunday night. The 21-year-old rapper, born Nickalus Thompson, was shot in the Prospect Lefferts Gardens neighborhood of Brooklyn last night.
Blixky was found at around 9.30 p.m. ET on Winthrop Street and had suffered gunshot wounds to his torso and buttocks. He was taken to NYC Health and Hospitals/Kings County where he died.
In a statement, the New York Police Department said: "On Sunday, May 10, 2020, at approximately 9.26 p.m., police responded to a 911 call of a male shot. Upon arrival, officers found an unconscious and unresponsive 21-year-old male, with gunshot wounds to his torso and buttocks.
"EMS also responded to the scene and transported the individual to NYC Health and Hospitals/Kings County, where he was pronounced deceased. There are no arrests and the investigation remains ongoing."
An unverified video of the aftermath of the shooting has been shared on social media, and apparently shows Blixky lying on the ground next to a police car. The people who filmed the video allege that Blixky was shot seven times by the NYPD, an incorrect claim which is now circulating online.
In the video, they can be heard saying, "He [looks] like he [is] dead. Seven times he got shot."
Blixky posted on Instagram at around 6.30 p.m. ET on Sunday sharing news that he would be releasing his first tape, "Different Timin" on June 3. On May 8, he shared a new track, "Listen to What I Do" featuring Tay Bando, on his SoundCloud.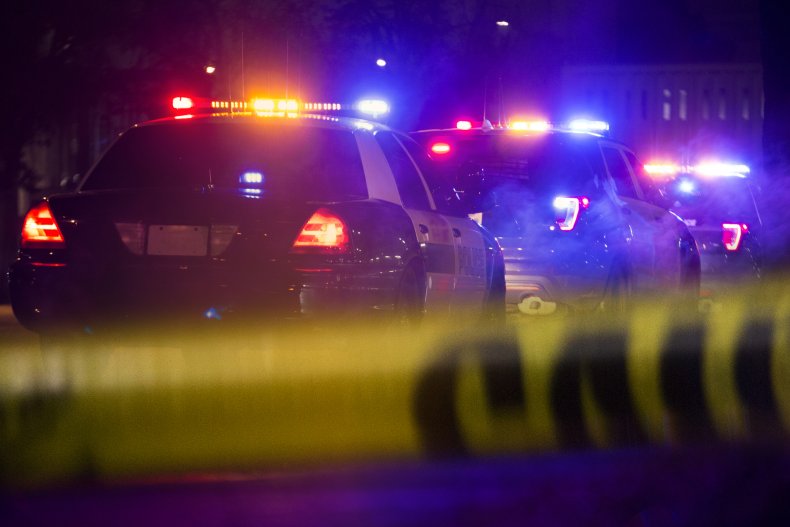 Fans are posting tributes online with, Nasir Fisher, who says he is Blixky's brother, writing on Facebook: "my heart [is] broken."
Rapper and friend of Blixky, 22gz, shared photos of the two of them together on Instagram and wrote: "One of the realist and most loyal homies I got, I'd never forget you bro and Imma miss you. Can't stop thinking about all the s*** we been through and how far we came, I wish I was there to save you my n****."
"Sleep easy bro and watch over us, I love you, save me a spot up there. Ya legacy could never die bro."
According to Blixky's Spotify artist page, the rapper and his friends, the Blixky Crew, became popular after posting videos on YouTube. As they gained more views, Blixky decided to take music more seriously and to pursue rap and hip hop music as a career.
The rapper had 29,000 monthly listeners on Spotify, more than 37,000 followers on Instagram, and more than 8.5 million views on the Blixky Crew YouTube page.
Newsweek has contacted NYPD for comment.