Rapper Offset Apologizes for Homophobic Lyric: 'I Don't Mean Someone Who's Gay'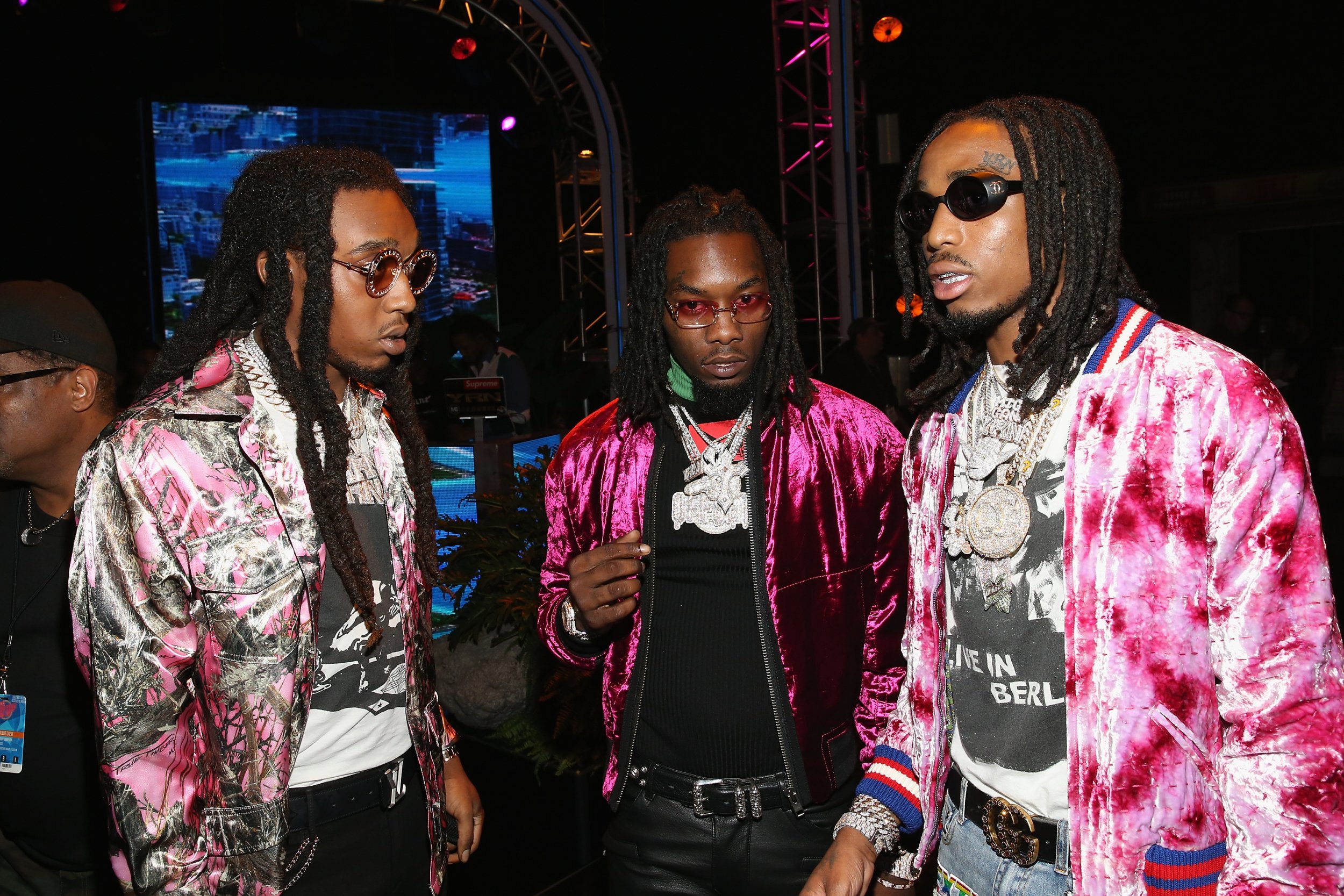 The rapper Offset—a member of the hip-hop group Migos—has issued a statement on Instagram after getting slammed for a homophobic lyric.
The controversial lyric in question appears on YFN Lucci's new song "Boss Life," which features Offset. In his verse on the track, Offset rhymes: "Pinky ring crystal clear, 40k spent on a private Lear / 60k solitaire / I cannot vibe with queers."
The rapper's use of the term "queers"—a derogatory term for LGBTQ people—drew reproach from listeners and was perceived as gay-bashing. "Offset saying he doesn't vibe with queers while constantly wearing and PARADING clothes by gay designers is the REAL gag," tweeted the singer MNEK.
In his apology, Offset claimed it wasn't meant to be homophobic and screenshotted a dictionary definition of the word "queer." (Though the word also means "strange or peculiar," it has also been used as a gay slur since well before the rapper was born.)
Related: Does the Parental Advisory label still matter?
"I didn't write the line about gay people," Offset wrote in the apology. "I have said before since these issues before that I got love for all people. My passion for fashion has lead [sic] me to a lot of gay people around me who I have mad respect for and we are very cool so I'm not in a place where I'm hating like that."
The rapper added that he meant "queer" in a very different sense: "I don't mean someone who's gay. I mean lame people who film you, post it and stalk you." He also included a blanket apology: "I M S O R R Y I A P O L O G I Z E."
Homophobia has been a persistent problem in rap music lyrics for decades. In 2017, New York Magazine's Craig Jenkins published an essay about the genre's evolving relationship with the queer community, though he noted that it "still has a long way to go."
Several high-profile hip hop artists have come out as queer in recent years, including Atlanta rapper iLoveMakonnen and Frank Ocean.