Rapper PnB Rock's Girlfriend Victim-Blamed for His Shooting Death
The internet is outraged by rapper PnB Rock's shooting death on Monday. But instead of channeling their anger toward the person or people who committed the crime, some have taken to victim-blaming the late rapper's girlfriend.
PnB Rock, né Rakim Hasheem Allen, had been eating at a Los Angeles Roscoe's Chicken & Waffles on Monday with his girlfriend at the time of the shooting. Sometime after his girlfriend published an Instagram post that tagged the restaurant's location, PnB Rock was reportedly robbed of his jewelry and shot multiple times.
Officials told The Los Angeles Times that PnB Rock was then taken to a hospital. At around 2 p.m., the rapper was pronounced dead.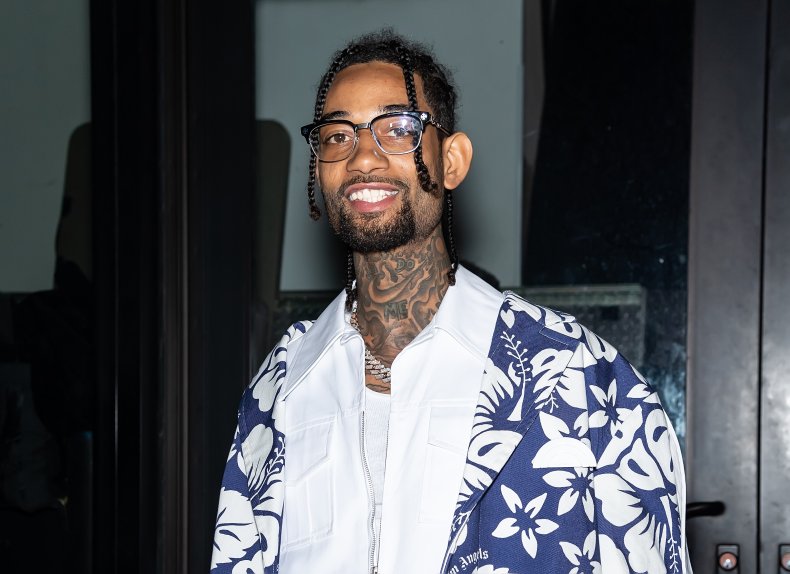 When news began to break that PnB Rock's girlfriend had recently shared where they were eating, some began to accuse her of playing a part in the events that led up to his death. Still, others have defended her, saying that the contempt should instead be directed at the culprit(s).
"PnB Rocks girlfriend just lost her partner, childs father and friend. Please be a decent person and stop blaming her for an innocent mistake," media personality Ashleigh Louise wrote in a tweet. "She's definitely already blaming herself. She doesn't need the entire internet doing the same."
Another Twitter user also argued that some people's outrage was misguided.
"I feel like people blaming PnB Rock GF, fail to see the real problem..." they wrote on Monday evening. "a group of men really left their house to go rob a man that was on a date with his girl and shot him for absolutely nothing."
Someone else put it this way in a tweet: "I feel so sad for pnb girlfriend fr , she will hate herself forever but yall all for mental health tho right?"
Following PnB Rock's death, some celebrities have sounded the alarm about the dangers of sharing locations on social media. Nicki Minaj, who'd previously worked with PnB on the single "Fendi," took to Twitter to remind her followers that rapper Pop Smoke was similarly killed in an LA residence in 2020 after a social media post had showed the home's address.
Meanwhile, Kim Kardashian has previously claimed to have changed the way she shares information on social media. In 2016, she was robbed at gunpoint in Paris after posting a photo of what she was wearing.
PnB Rock signed with Atlantic Records in 2015 after making waves with his mixtape Real N***a Bangaz the previous year. In 2019, he and Chance the Rapper appeared on singer Ed Sheeran's track "Cross Me."
The late rapper released several hit singles prior to his death, including "Fleek," the Fetty Wap-featured "Jealous" and 2016's "Selfish," which earned No. 51 on Billboard's Hot 100 chart.
Newsweek has reached out an email address associated with PnB Rock's management to ask for further comment.