Rapper Removes Pro-Putin, Homophobic Music Video After It Sets Record As Most Disliked On Russian YouTube
Russian rapper and Vladimir Putin supporter Timati has removed an overtly pro-government music video after it smashed Russian YouTube's record to become the most disliked clip on the social media platform.
The song and video, titled "Moscow," was performed by Timati, who has described himself as Putin's "best friend," and fellow rapper Guf. The clip was uploaded to YouTube just ahead of Sunday elections in the Russian capital, The Moscow Times reported. It featured picturesque shots of Moscow and pro-government lyrics as well as a homophobic line.
"I don't go on protests and I don't talk s--t," the lyrics said, while praising Moscow as "the city where they don't hold gay parades." Timati also rapped about "wolfing down a burger to the health of [Sergey] Sobyanin," the mayor of Moscow.
According to British newspaper The Guardian, the video garnered 1.48 million dislikes – a new record for Russian YouTube – before the artist removed it. It also became one of the 30 most disliked videos globally on the platform. Conversely, it only had about 80,000 likes when it was taken down.
"Today it's trendy to complain about the government, but I have my own opinion," Timati wrote on Instagram in response to the criticism. "Instead of going to protests, you should work and improve yourselves." Many accused the artist of being paid by the government to produce and release the clip.
On Tuesday morning, Timati announced he removed the video.
"I definitely don't need this sh--storm, so dear friends: I'm deleting this video so as not to prolong this wave of negativity," he said, according to Reuters.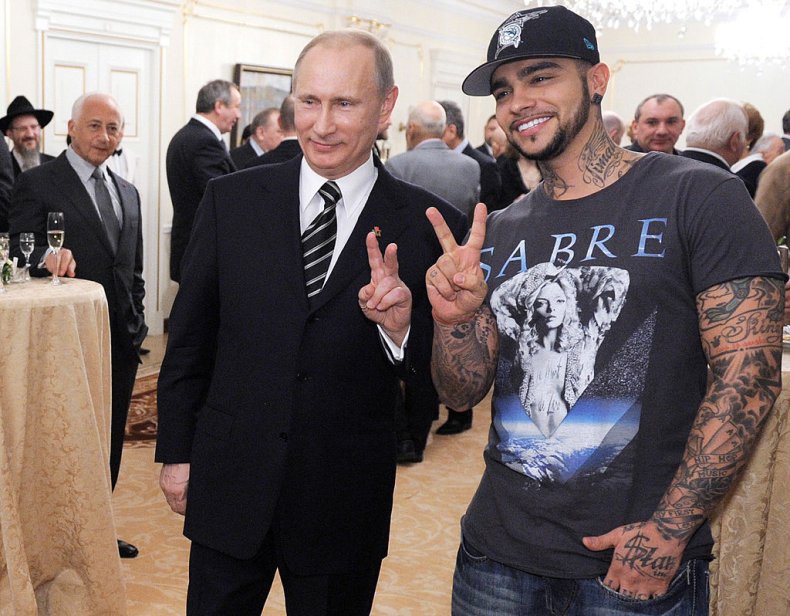 Guf responded via Instagram as well, insisting that there was no government financial support for the clip. "The track and the clip were made in two days. There is no government contract, no money here — just a drone and the desire to celebrate the day of our city," he said.
Moscow's city council elections were closely watched on Sunday, seen as a test of Putin's continued support in the capital. Russian election officials had banned opposition candidates from running for 45 open seats, leading to tens of thousands of pro-Democracy demonstrators taking to the streets over the summer.
Despite the efforts to block political opposition, Putin's United Russia party lost 13 seats on the city council after the votes were tallied. However, as Vox pointed out, many of the "opposition" candidates who were allowed to run and win are still largely loyal to the Kremlin.