Rapper Silento Arrested, Charged With Murdering Cousin
Atlanta rapper Silento has been arrested and charged with the murder of his cousin.
The 23-year-old performer, real name Ricky Hawk, is best known for the 2015 hit "Watch Me Whip/Nae Nae." He is accused of shooting and killing his cousin Frederick Rooks last month.
DeKalb County Police Department confirmed that Hawk was arrested on 1 February. Rooks was found shot dead on 21 January.
Hawk is now being held in DeKalb County Jail and is charged with murder.
"Today, Ricky Hawk, 23, was arrested for the murder of his cousin Frederick Rooks, 34," reads the statement from authorities. "On January 21, the DeKalb County Police Department investigated Rooks' death after he was found shot on Deep Shoals Circle. Hawk is in the DeKalb County Jail charged with Murder."
The 34-year-old victim was found bleeding heavily after suffering gunshot wounds to his face and leg in the Georgia suburb.
Video footage from neighbors in the Deep Shoals Circle caught several cars leaving the scene where Rooks was pronounced dead. Investigators later connected the shooting to Hawk, leading to his arrest.
At least eight shell casings were recovered at the scene.
No information has been provided on how investigators identified Silento as the suspect.
Hawk was arrested twice in 2020—once following an incident with a hatchet and another time on driving charges.
Hawk was arrested in Los Angeles in September 2020 after entering a random home looking for his girlfriend while carrying a hatchet. The homeowners were home at the time but there were no injuries. However, the rapper was wrestled to the ground and detained by the residents during the incident.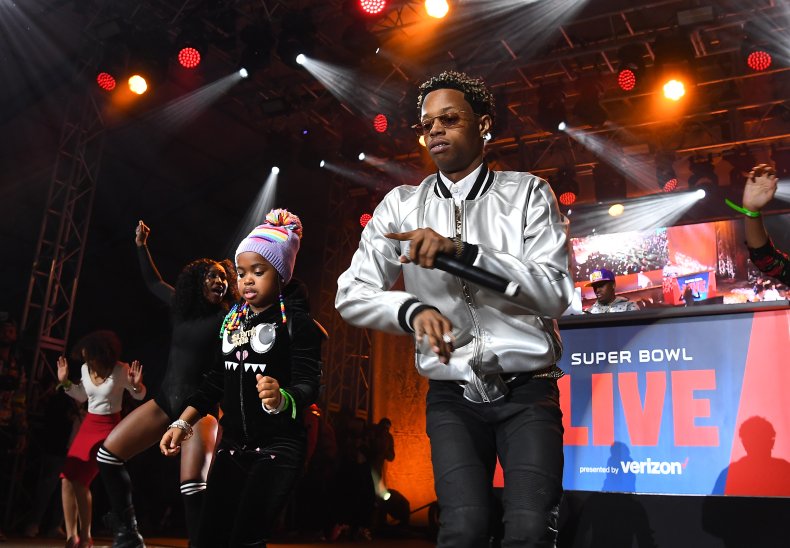 He was charged with two counts of assault with a deadly weapon and received a bond for $105,000 which was later revoked due to a missed court appearance.
On the day prior, Hawk was arrested following a domestic dispute and charged with inflicting corporal injury on a spouse or cohabitant.
He was taken into custody by the Santa Ana Police Department before being transported to the Orange County Sheriff's Department, where he was later released.
In October, he was arrested on charges of speeding and reckless driving in Atlanta.
Silento's video for "Watch Me Whip/Nae Nae" has been watched more than 1.7 billion times on YouTube. In 2015, the track reached No 3 in American charts.