Drake Mourns Smoke Dawg on Instagram After Rapper Was Shot and Killed Outside Toronto Nightclub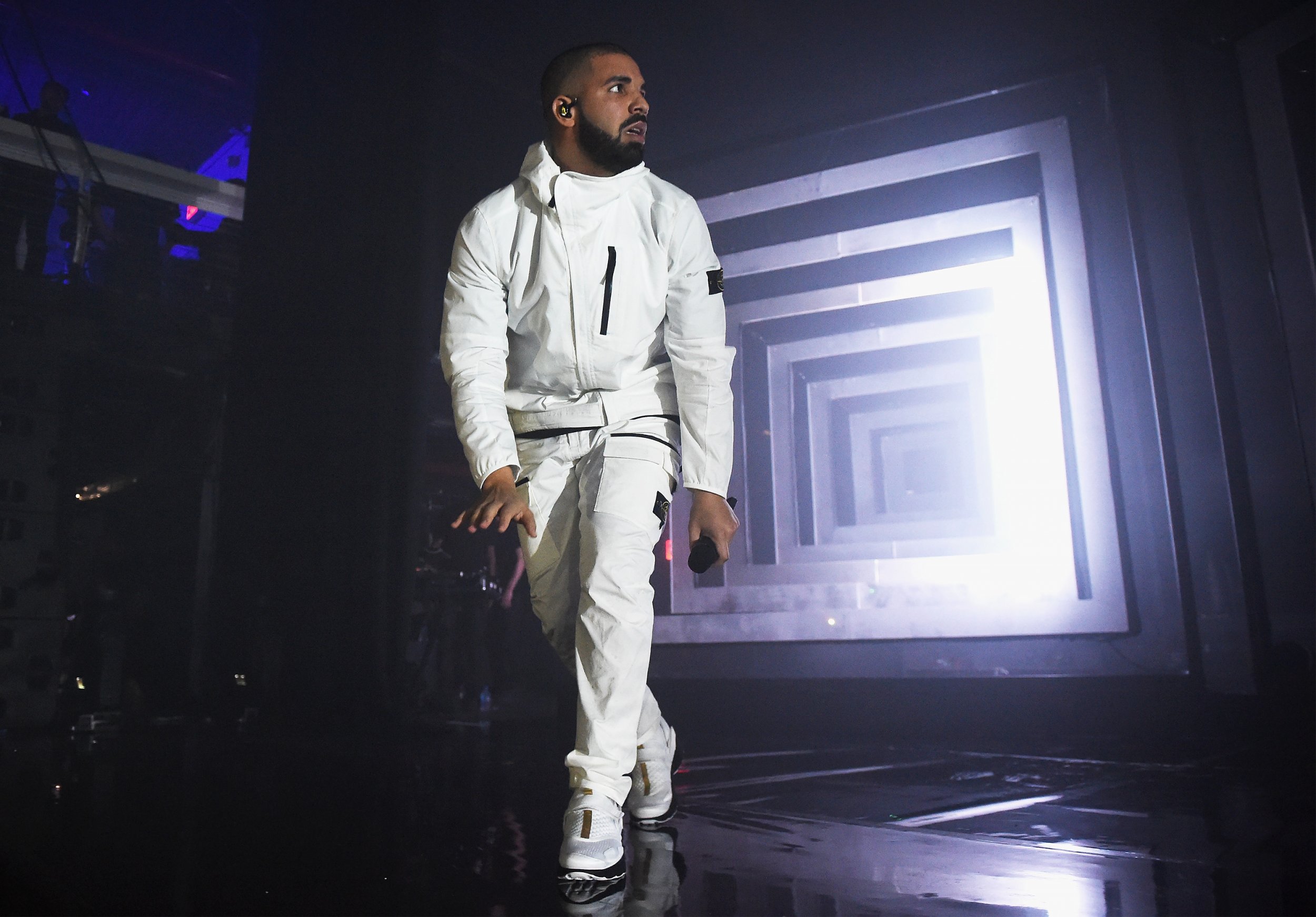 Rapper Smoke Dawg was fatally shot outside a Toronto nightclub on Saturday night in a triple shooting. The deaths of Smoke Dawg (whose real name is Javante Smart) and producer Koba Prime (whose real name is Ernest Modekwe) were confirmed on Sunday by Toronto Police. The third individual is expected to recover.
Smoke Dawg was best known for 2015's "Trap House" and had recently planned to release "Fountain Freestyle." He is the father of a 1-year-old child, USA Today reported on Sunday.
A video, claiming to be of the rapper's death, surfaced on Twitter via a bystander's Snapchat account. Fans of rapper expressed their distaste via social media, saying the video was disrespectful.
The 21-year-old rapper was rising artist in Canada and America, opening for fellow Toronto rapper Drake on his Boy Meets World European Tour in 2017.
Drake took to Instagram when he heard about the fatal shooting Saturday, sharing his deep condolences on his story. "All these gifts and blessed souls and inner lights being extinguished lately are devastating. I wish peace would wash over our city. So much talent and so many stories we never get to see play out," he wrote. "Rest up Smoke." The words were placed on a photo of the rappers together.
The news of Smoke Dawg's death comes shortly after the fatal shootings of XXXTentacion and Jimmy Wopo. Both occurred on June 18.
XXXTentacion, a 20-year-old chart-topping rapper, was shot when leaving a motorcycle dealership in Florida. Since his death, his song "Sad!" has hit the top of the Billboard Top 100 chart. The song's video has over 47 million views on YouTube.
The suspect, 22-year-old Dedrick Williams, is in custody. He is facing first-degree murder charges.
Wopo was shot in Philadelphia. He was a part of Wiz Khalifa's famed "Taylor Gang." Wopo was 21 years old. He and a friend were found shot in a car, which had been hit multiple times before they were rushed to a local hospital, CNN reported. The investigation is ongoing.