Rapper T.I. Joins Atlanta Church in Raising $120K to Bail Out Nonviolent Offenders for Easter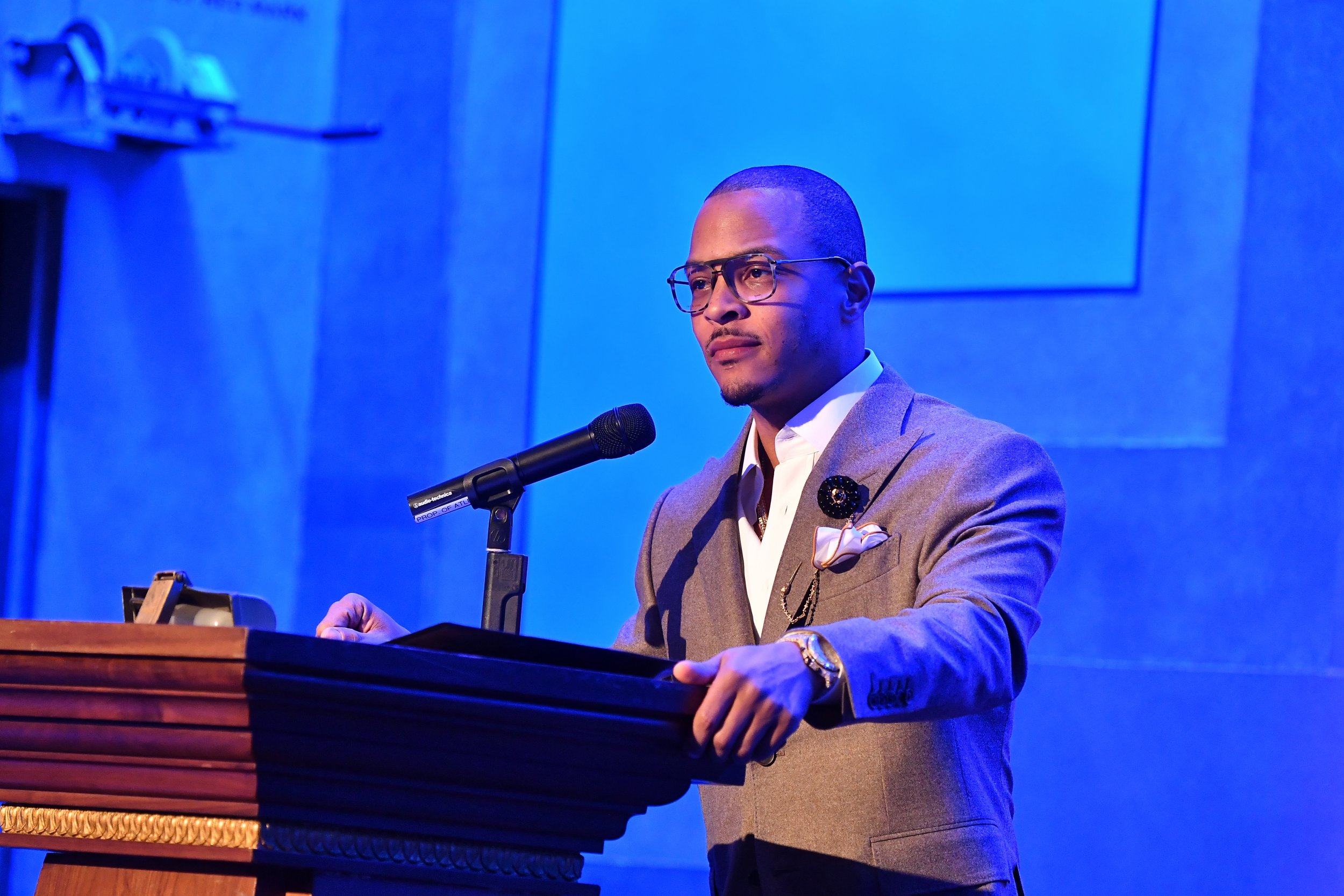 Atlanta rapper Clifford Joseph Harris Jr., known professionally as T.I., and actor Scrapp DeLeon from VH1's Love and Hip Hop partnered with a local church to raise money for bailing out nonviolent offenders from prisons in the area in time for Easter Sunday.
With a goal of raising $40,000, the fundraising collaboration between T.I., Deleon and the New Birth Missionary Baptist Church ended Lent with $120,000 donated to the Bail Out program, which they used to bail out 16 men and seven women serving time for nonviolent crimes, reported Fox 5. Most of the criminals were first-time offenders from DeKalb, Fulton, Gwinnett and Rockdale counties.
Anthony Gordon, one of the prisoners bailed out by the group, was serving a sentence in DeKalb County Jail after being accused of stealing a car. He was in complete disbelief when he heard his name over the prison intercom this weekend. "Hey, pack it up, you're going home," Gorden remembered hearing. "I came back down, and I hit the little intercom and said, 'Are y'all sure you're calling me.'"
Sylvia Gordon was standing next to her nephew when Fox 5 interviewed him. She told the outlet she was thankful to God that they were able to spend the holiday together and said they planned on heading straight to church.
Tyron Pollard, another prisoner bailed out by the program, told the local station that he viewed the opportunity as a "new clean slate" and expressed his intention to change his ways.
"I was doing drugs before I got locked up... but I don't want to do nothing but do right and strive to be a model citizen for my kids," said Pollard. "For people to just reach out, willing to help out of the blue, them not knowing you from nobody...that's a blessing."
The Bail Out program will continue to assist the development and reform of the beneficiaries, with each scheduled to attend a meeting every week. Some of the money raised has also been put aside to help their children attend college.
Dr. Jamal Bryant, senior pastor at New Birth Baptist Church, praised his congregation's donations and support for the program. "It's almost like finally meeting the good Samaritan—somebody who you don't know that you didn't see coming," he said, according to Fox 5. "[The recipients are] appreciative to be able to press the refresh button."
T.I., 38, signed his first major record deal with LaFace in 1999 before going on to form Southern hip-hop group P$C in 2001 with several other Atlanta-based rappers. After his contract with LaFace ended, T.I. joined Atlantic, and later started his own label, Grand Hustle Records, in 2003. The rapper, known for his hit songs "Whatever You Like" and "Live Your Life," is currently CEO of the label.
T.I. was jailed twice in Atlanta: on a federal weapons charge and for violating probation. He released his seventh studio album, No Mercy, while serving an 11-month prison sentence.