Waka Flocka Flame is the latest rapper to feel the burn of the internet after openly supporting President Donald Trump. The 34-year-old shocked fans when he revealed that he believed Trump was a better president than his predecessor President Barak Obama.
It all started on Thursday when hip-hop personality and commentator DJ Akademiks shared a clip of a speech Obama gave on Instagram. Obama appeared at a rally in Philadelphia on Wednesday in support of his former vice president and the current Democratic presidential candidate, Joe Biden. "The big homie #barackobama violated #donaldtrump at a rally event today," Akademiks captioned the post.
One of Akademiks' followers commented that "it's people who think Trump is a better President than Obama" along with a clown-face emoji, to which Flocka replied: "Guess I'm a clown."
While some fans of the "Hard in Da Paint" rapper were surprised by the comment, many of them were simply upset that Flocka would disrespect everything America's first Black president represented in favor of Trump.
"I'm so not here for Black men (waka stupid a** flocka) in real time disrespecting Obama. Like wtf ? He was the first black president! He is 1 out of 45 & is the ultimate sign of hope for young black boys," one person wrote on Twitter.
"Waka flocka needs to find him somewhere to be... rather than troll Barack Obama a successful black man Who pulled us out of the recession & gave millions of people access to healthcare! How about Waka go cheat on his wife Tammy & leave politics to professionals," another tweeted.
Others weren't surprised at all by Flocka's comment and noted that he was one of dozens of rappers and fan-favorite celebrities that secretly rocking MAGA caps.
"IDK why people are SO surprised 50 cent & waka flocka support trump. Half your favorite entertainers are going to vote for him. Being rich is a political party in itself," a Twitter-user wrote.
In the midst of all the backlash, Flocka did manage to gain some new supporters who were excited to welcome him to the "Trump Train"—like conservative commentator Tomi Lahren.
Flocka's apparent belief that Trump is a better president than Obama comes on the heels of Curtis "50 Cent" Jackson's endorsement of Trump on Monday, which similarly appalled fans of the rapper.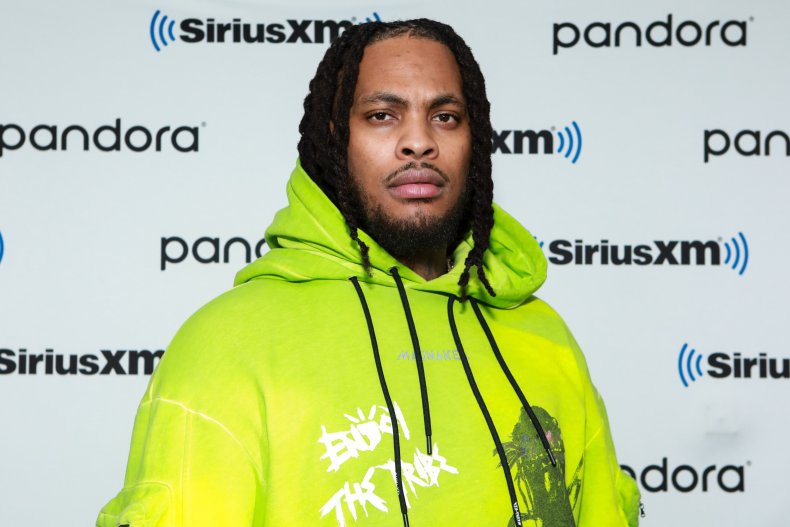 Flocka's comment is also a different type of tune from the one the Atlanta native was singing just a few years ago. Back when Trump was campaigning in 2015, Flocka went on a Twitter rant disparaging Trump over the real estate mogul's infamous claim that Mexicans crossing the border were "bringing drugs, they're bringing crime. They're rapists and some, I assume, are good people, but I speak to border guards and they're telling us what we're getting."
Flocka—who is of African American, Native American, European and Dominican decent—blasted Trump for the bigoted comment, writing on Twitter, "I wonder how many hardworking Mexicans built those #trumptowers #patheticman!!!"
"I know Mexican's to be some of they most cultural, religious, God fearing hard working people in the world. #GODblessusall #WFF," he continued, adding, "Minorities build this country. #USA."