In Rare Address From Oval Office, Obama to Discuss Terrorism in Wake of San Bernardino Shooting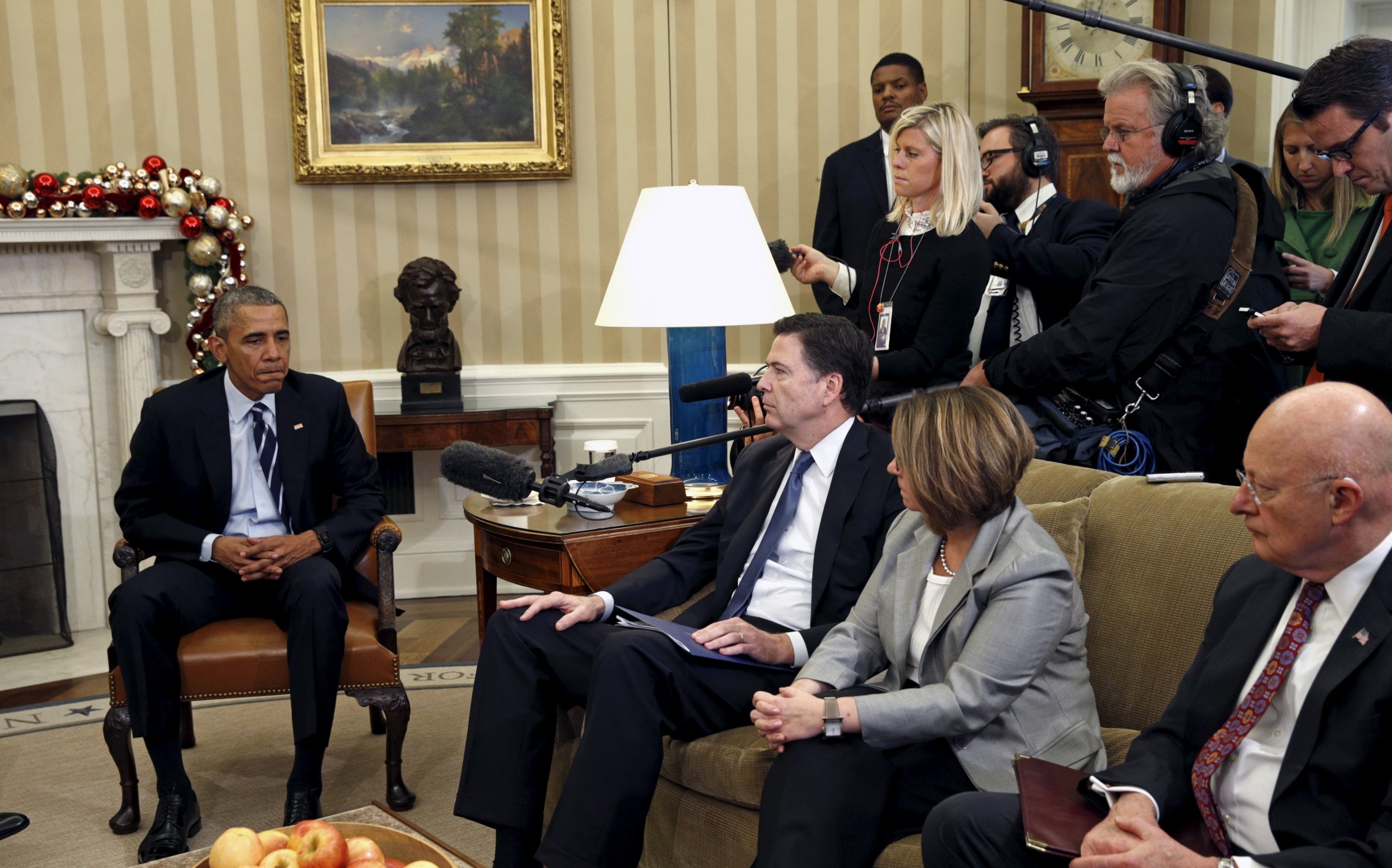 President Barack Obama on Sunday evening is scheduled make a speech about terrorism from the Oval Office, only the third time he will have used the space to address the nation.
The speech will focus on what the White House described as the president's "highest priority," the safety of the American people.
"The President will provide an update on the ongoing investigation into the tragic attack in San Bernardino," the White House press secretary said in a statement announcing the speech. "The President will also discuss the broader threat of terrorism, including the nature of the threat, how it has evolved, and how we will defeat it."
The address comes just days after the FBI announced it is investigating last week's mass shooting in San Bernardino, California, as an act of terrorism, and a day after a stabbing attack in London's subway system that has been deemed terrorism. The shooting was carried out by Syed Farook and Tashfeen Malik at a holiday party hosted by Farook's employer, the county of San Bernardino. Fourteen people were killed and 21 were injured. Both attackers were killed in a shootout with authorities following the rampage.
Authorities recovered pipe bombs from their home, along with electronic files, cellphones and computers that are playing a major role in the investigation. Reports indicated that the couple made contact with extremists on social media; however, the Farook family has said it remains to be seen if either Farook or Malik were formally accepted members of any larger terrorist organization, such as the Islamic State.
The family also stressed neither party seemed radicalized in advance of the events. Farook was American-born and Malik was in the United States on a K-1 Visa. She previously lived in Pakistan.
Obama will discuss the Islamic State during the address, stressing that the extremist group "will be destroyed and that the United States must draw upon our values—our unwavering commitment to justice, equality and freedom – to prevail over terrorist groups that use violence to advance a destructive ideology," the White House press secretary said.
Newsweek will stream the address on Sunday evening at 8 p.m.