Rare African Cat Captured After Running Loose Through Pennsylvania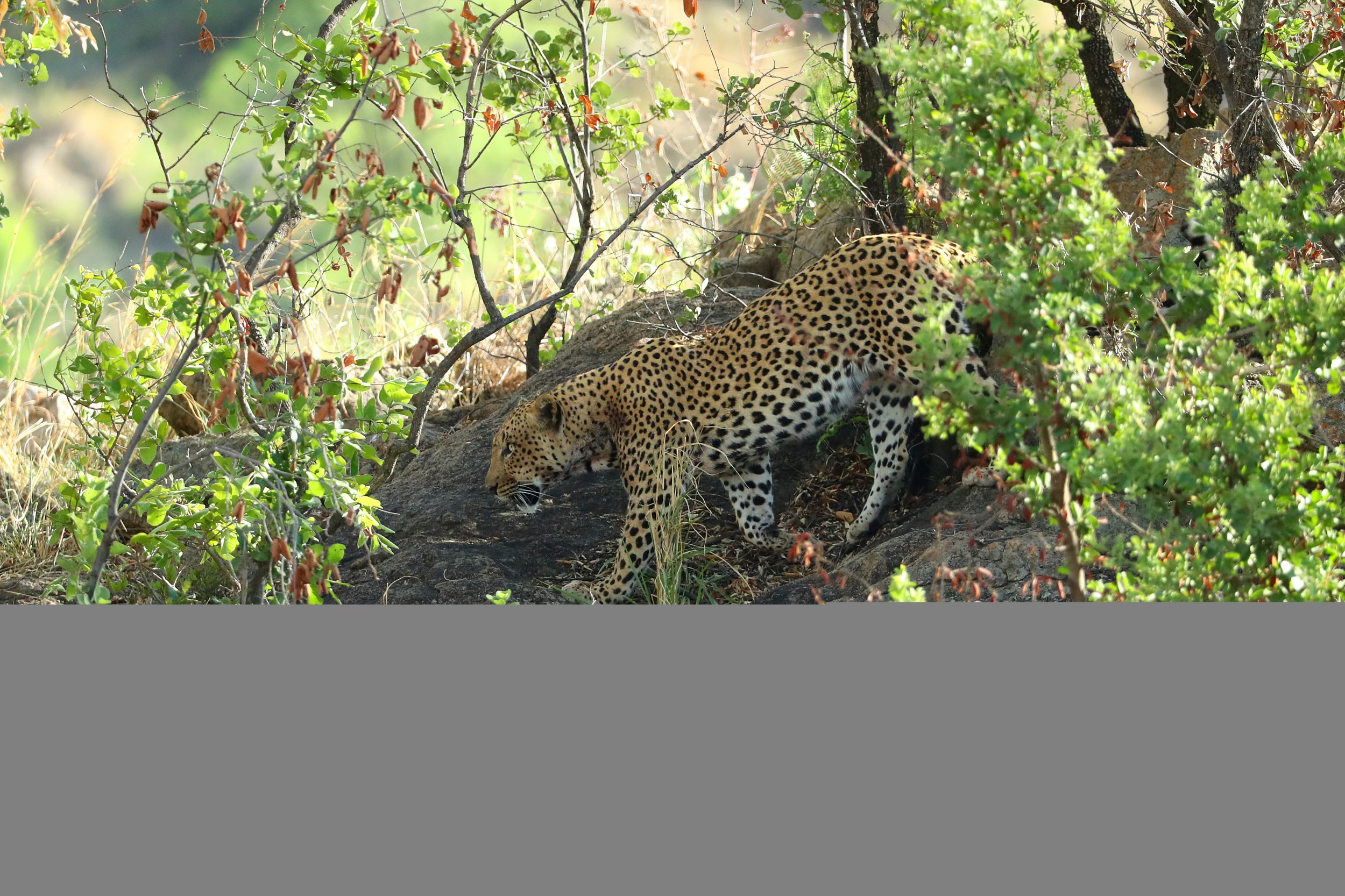 Updated | Cat-as-trophe averted! Well, sort of.
The large, spotted cat that was running loose through Reading, Penn., was not a cheetah at all, but an African serval cat, according to the Associated Press. Now the only mystery is who the cat belonged to.
Authorities were first notified of the loose cat on November 3 and tracked it down days later. Eventually, police revealed that the feline was a 1- or 2-year-old female serval. The friendly, declawed cat has since been transported from the Animal Rescue League of Berks County to a rescue that specializes in big cats, according to a Facebook statement.
African serval cats are illegal to own in Pennsylvania, unless an individual has obtained the required license and two-year-experience requirement to own the exotic animal. However, according to the PA Fish and Game Commission, no one in the county currently has the required license to own a serval cat.
"African Serval cats are wild animals and like all wild animals, they belong in the wild, not in someone's house," the local animal rescue league wrote on Facebook. "They look like giant domestic cats but don't be fooled by the appearance, this is an animal that requires a tremendous commitment to own as well as a special license that takes two-years of training to obtain. They are strikingly beautiful animals no doubt but they are wild and belong in their proper home...in Africa."
Although the cat belongs in the wild, animal workers believe she was someone's pet because of how friendly she was, among other factors.
"We learned that due to her very large size and markings, she is a Serval. Also, because she was not microchipped and nobody stepped forward to claim her, we felt very strongly that we had an African Serval cat," the rescue league wrote.
Owning one of the animals comes with a hefty price tag. Each one is estimated to cost between $20,000 to $30,000 on the black market, Tom Hubric, interim executive director at the animal rescue league, told the AP. He believes the feline's owner may have wanted to breed a Savannah cat, which is a cross between a serval and a domestic cat. Unlike servals, Savannah cats are legal to keep as pets without a permit.
"She's just a magnificent animal and she's captivated everyone who has seen her," Hubric told the AP.
This story has been updated to remove offensive language in the second paragraph.