Rare 400-Year-Old Map of Mexico Painted by Native People Now Available Online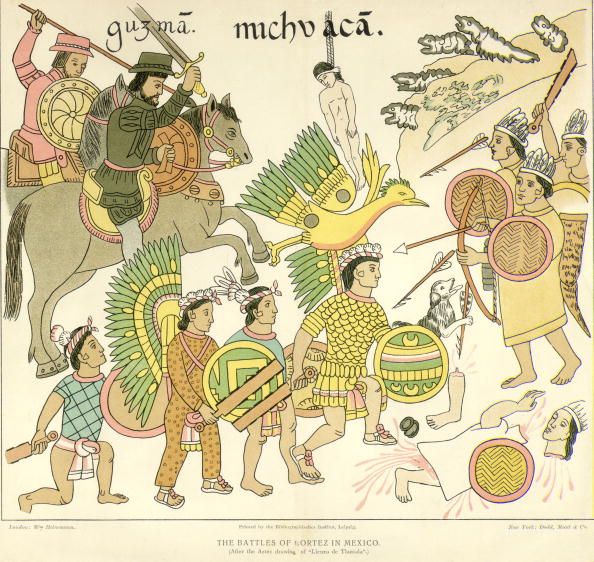 A 400-year-old map of Mexico dating from the Spanish Empire is now being displayed for the first time at the United States Library of Congress. Known as the Codex Quetzalecatzin, it was created by indigenous Nahuatl people during the time period in which they first encountered European settlers.
The map, which was created in 1593, also goes by the name Mapa de Ecatepec-Huitziltepec. In a statement on the acquisition, the Library of Congress noted that it was one of only a few known Mesoamerican manuscripts to have survived from that period, and called it one of the most important indigenous American documents made available in a century. The Library of Congress has digitally archived it for the first time and made it publicly accessible online.
"The codex shows graphically the kinds of cultural interactions taking place at an important moment in American history," John Hessler, curator of the Jay I. Kislak Collection for the archaeology of the early Americas of the Library of Congress, said in the statement. "In a sense, we see the birth of what would be the start of what we would come to know as the Americas."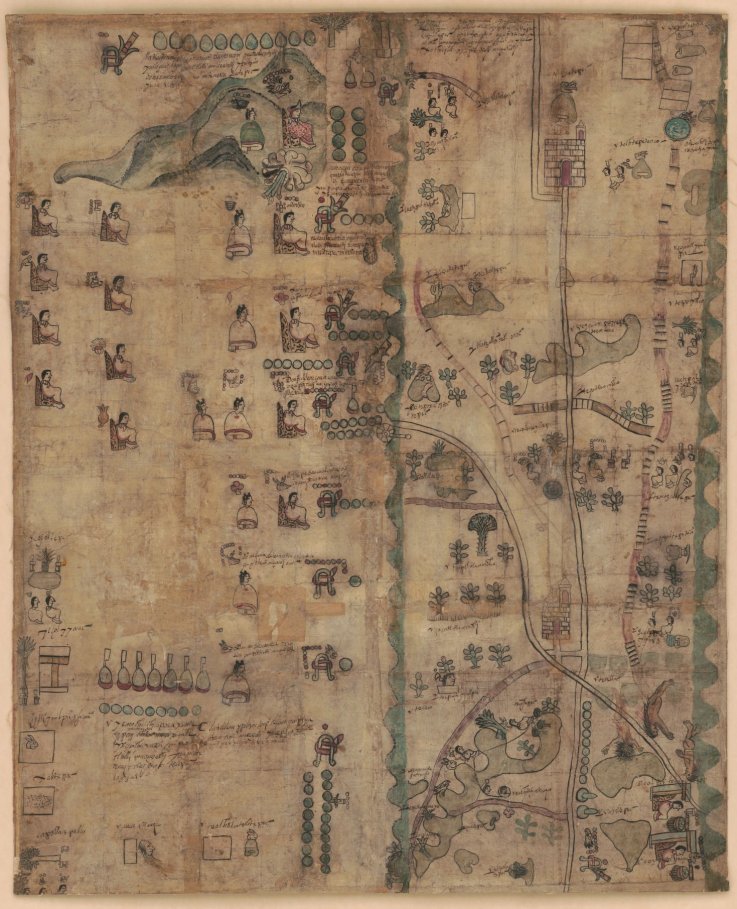 The map has pre-Hispanic features, meaning hieroglyphs as well as symbols that stand in for things like rivers and roads. The presence of the title Don, which comes from the Spanish, shows that some of the indigenous people at the time of its creation had already been baptized and assigned Christian names. The map traces the genealogy of the indigenous "de Leon" family. They were descended from Quetzalecatzin, the political leader from whom the map gets one of its names.
"The codex relates to the extent of land ownership and properties of the family line known as 'de Leon,' most of the members of which are portrayed on the manuscript," Hessler continued in the statement. "With Aztec-stylized graphics, the map illustrates the family's genealogy and its descent from Quetzalecatzin, who in 1480 was the major political leader of the region. It also shows churches, some Spanish place names and images suggesting a community adapting to Spanish law and rule."
As LiveScience pointed out, the map spans terrain that includes Todos Santos, in modern-day Mexico City, as well as the now-drained Lake Texcoco. For the last 100 or so years, the codex remained in the hands of various private collectors, including newspaper mogul William Randolph Hearst.
"The acquisition of the map, because of its relevance to the early history of the European contact with the indigenous people of America, makes an important addition to the early American treasures at the Library of Congress, including the Oztoticpac Lands Map and the Huexotzinco Codex," Librarian of Congress Carla Hayden (who became both the first woman and the first African-American to lead the Library of Congress when she was sworn in last year) said in the statement. "It's a rare document of world history and American history in general."