Rare Black Truffle That Costs $1,000 Per Pound Grown Farther North Than Ever Before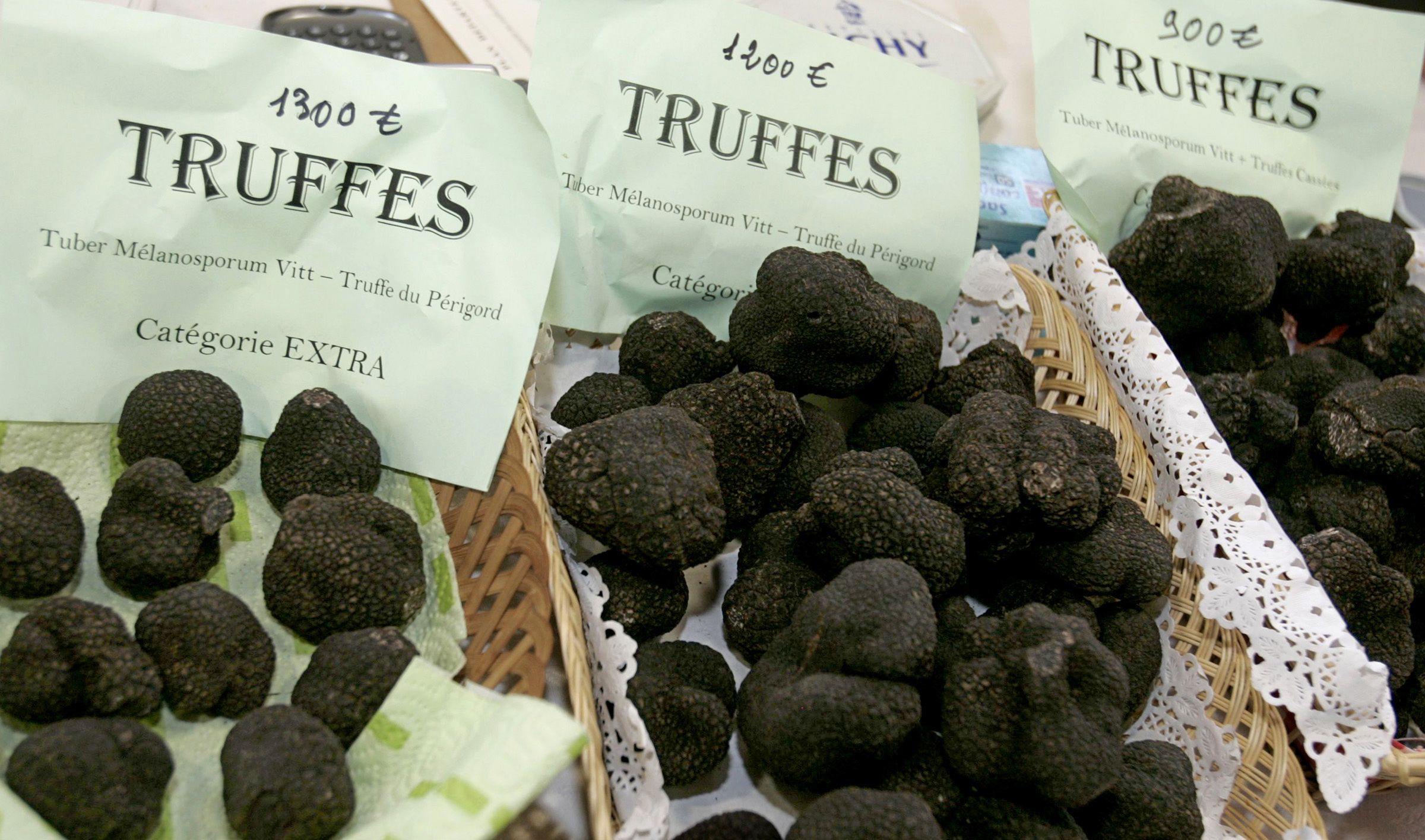 One of the world's priciest delicacies is headed north—and it might be due to climate change.
The Mediterranean black truffle was cultivated in the United Kingdom for the first time by researchers from the University of Cambridge and Mycorrhizal Systems Ltd. in collaboration with local farmers. The team waited nine years until this past March when a dog trained to sniff out the truffles helped researchers harvest the fungus.
"This is one of the best-flavored truffle species in the world, and the potential for industry is huge," Paul Thomas, co-author of the study from Mycorrhizal Systems Ltd. and the University of Stirling said in a press release. "We planted the trees just to monitor their survival, but we never thought this Mediterranean species could actually grow in the U.K.—it's an incredibly exciting development."
Typically, the aromatic fungus is grown in the Mediterranean in northern Spain, southern France and northern Italy. Trained dogs or pigs sniff them out from within the root system of trees. This truffle—specifically a Périgord black truffle—was harvested from a Mediterranean oak tree that had been treated with lime to make it less acidic and inoculated with truffle spores to aid production.
Thomas cultivated another truffle in the U.K. back in 2015 for the first time: the summer or burgundy truffle. That species, though rare to find, is native to the U.K., reported BBC. It runs around $250 per pound.
What makes the cultivation of the Périgord black truffle so special is that it has never been seen as far north as the U.K. Plus, to the benefit of Thomas and his team, it is worth around $1,000 per pound.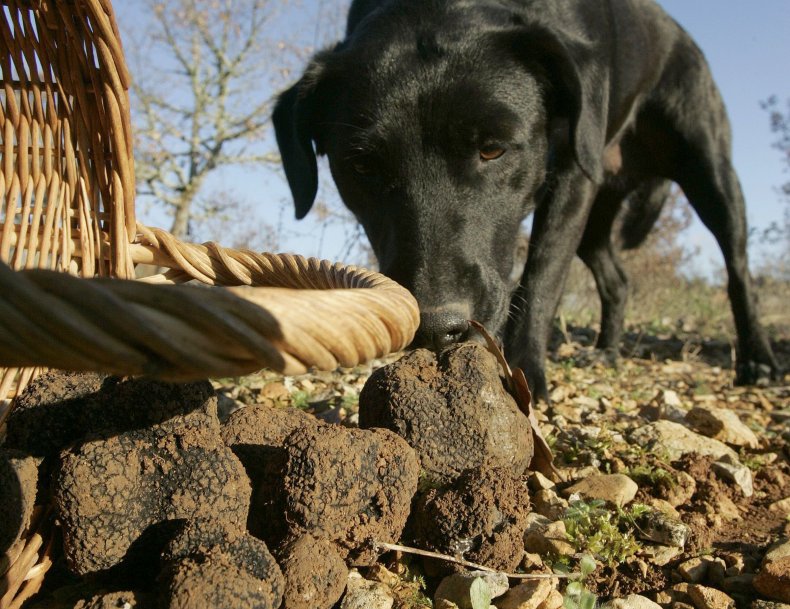 "It's a risky investment for farmers—even though humans have been eating truffles for centuries, we know remarkably little about how they grow and how they interact with their host trees," Ulf Büntgen, co-author and a professor at the University of Cambridge's geography department said in a press release. "Since the system is underground, we can't see how truffles are affected by different environmental conditions, or even when the best time to water them is. There's been no science behind it until now, so progress is slow."
Thomas and Büntgen harvested a truffle that weighed 16 grams—just half an ounce or about the weight of 16 paper clips.
Black truffles are difficult to grow in their native Mediterranean habitat as a result of droughts affecting the region. The researchers attributed the odd habitat change for the black truffle to climate change.
"This cultivation has shown that the climatic tolerance of truffles is much broader than previously thought, but it's likely that it's only possible because of climate change," said Thomas.
Rare Black Truffle That Costs $1,000 Per Pound Grown Farther North Than Ever Before | Tech & Science