Stunning Photos Show Rare Blue Ice in Michigan's Great Lakes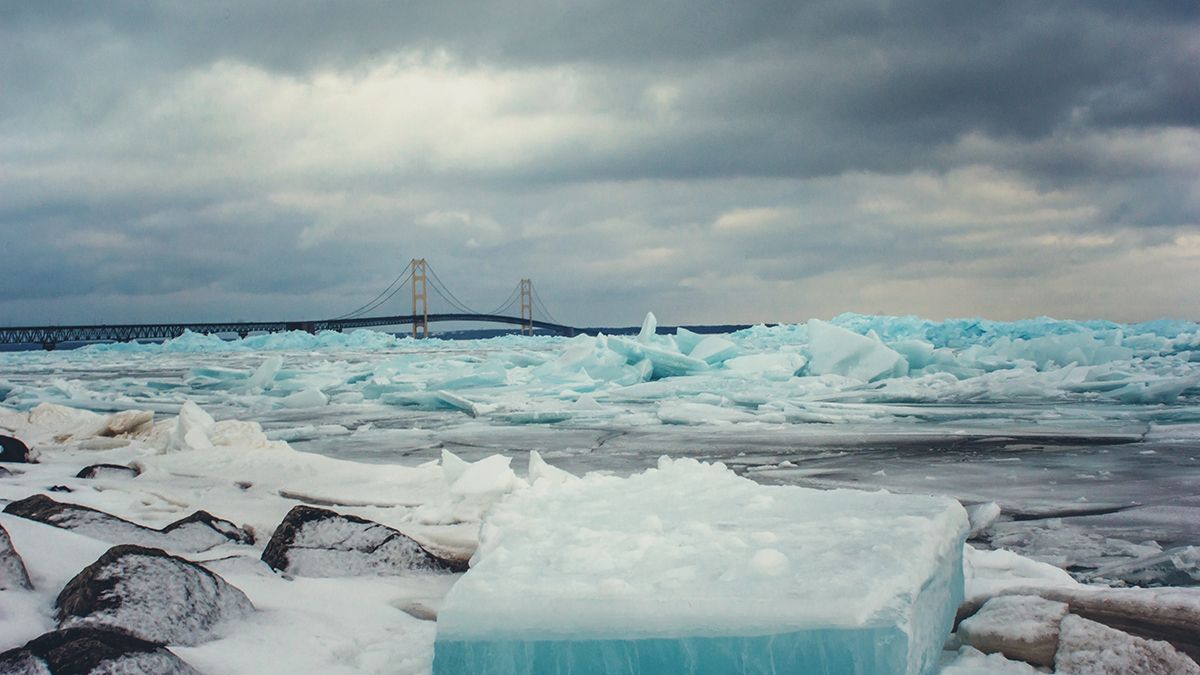 At the very northern tip of Michigan, where Mackinac Bridge stretches across to the Upper Peninsula, one of winter's most beautiful phenomena is drawing crowds of photographers.
Over the weekend, enormous amounts of stunningly blue ice formed and washed up on shore. The area usually sees a little blue ice each year, but it's rare for so much to gather at the site.
"Every year it comes up, but it doesn't crash into the shore the way it seems to have this year," Tori Burley, a photographer who lives in nearby Mackinaw City and grew up in the region, told Newsweek. Mackinac Bridge crosses the Straits of Mackinac, which joins Lake Michigan on the west with Lake Huron on the East.
Read more: NASA Is Making an Olympic Sport Out of Studying Snow in Pyeongchang
She says what's most staggering about the ice is its sheer size. "When you think of ice, you think of ice on the ground, ice cubes—not bigger-than-your-car pieces of ice," she said.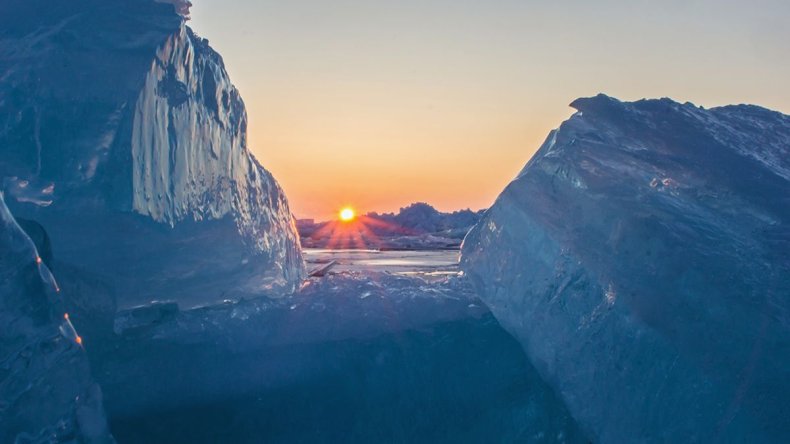 As a photographer, Burley is drawn to the ways the ice changes as the sun moves throughout the day. She visits a few times each day, adjusting shots to truly capture the icy spectacle right in her backyard.
The blue sheen is a mark of particularly dense ice. More common ice has more bubbles of air, which enable it to reflect all the colors of light evenly, making it look pure white.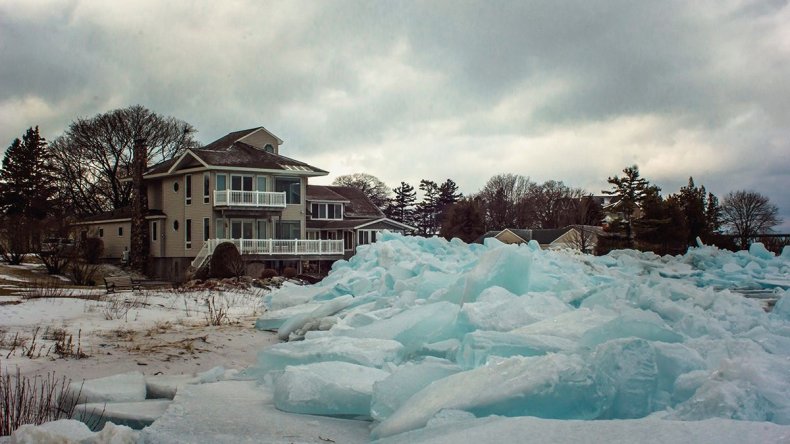 Burley knows the ice will melt away sooner or later. But just the fact that it stuck around as long as it has is unusual for the area. "It doesn't happen this big often," Burley said. "If you miss it or don't know about it, it's gone."
Temperatures at the bridge were solidly below freezing through February 23, then daily highs began drifting above freezing for a few days. On Tuesday, temperatures cracked the 40s again, although daily lows have been cold enough to slow the melt. The National Weather Service forecast for the area predicts the chilly temperatures should linger through the weekend.