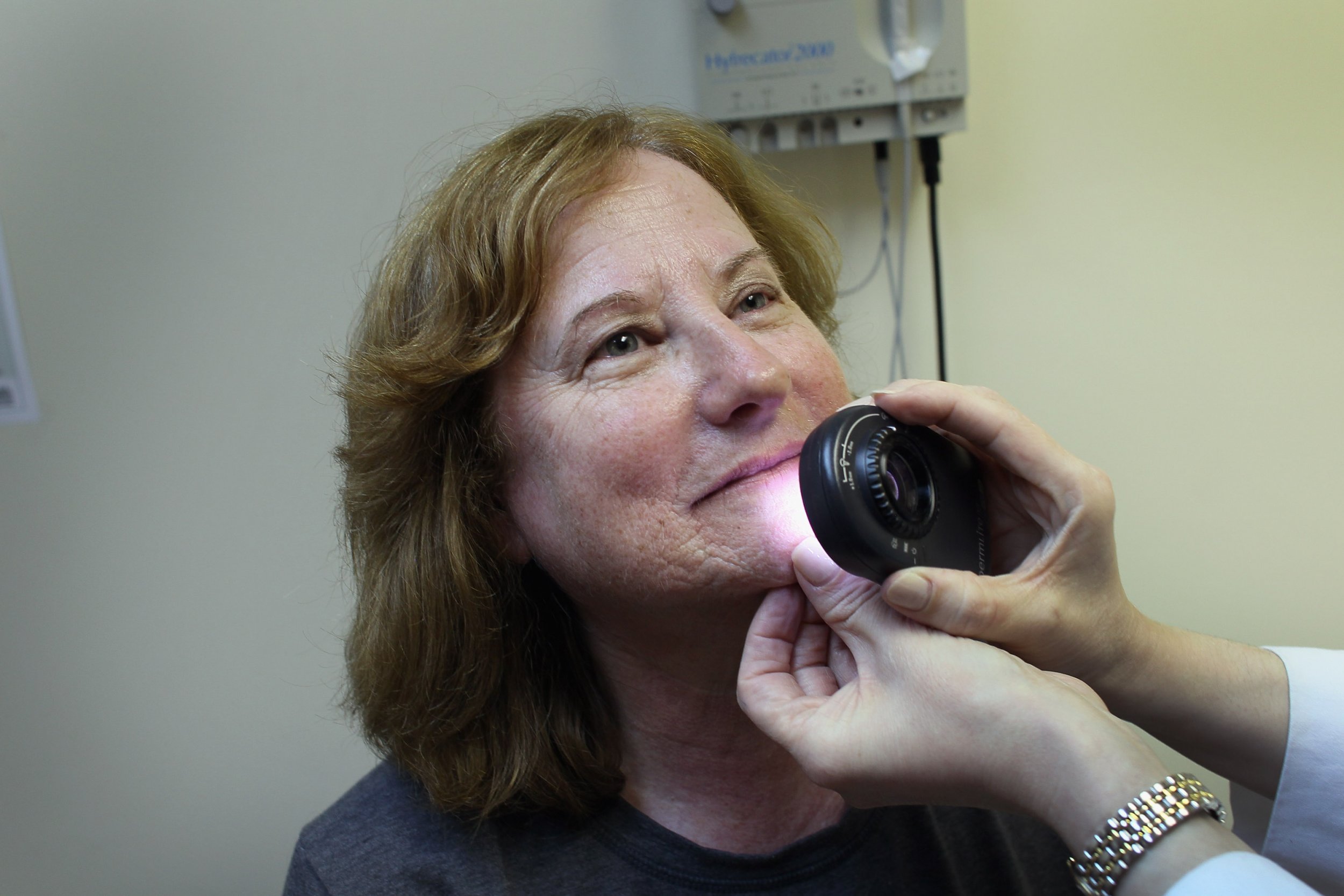 Merkel cell carcinoma–a rare, but deadly type of skin cancer—may be on the rise, according to new findings.
Researchers now predict a 28-percent increase in cases of the particularly deadly cancer by 2025, based on an analysis of all skin cancer cases between 2000 and 2013. Scientists had anticipated a rise in Merkel cell cancer, but did not expect the increase to be so dramatic—from 2,500 cases in 2013 to 3,200 in 2025. Previous research found the rates of melanoma, a more well-known skin cancer, have increased.
"This is important because Merkel cancer is two to three times more likely to recur and to be fatal than melanoma," Dr. Kelly Paulson, lead author and a senior hematology/oncology fellow at the University of Washington, said in a statement. "And physicians' awareness and education on Merkel cancer and how to manage has been very limited."
Merkel cell carcinoma is so deadly because tumors often grow very quick and have the ability to spread elsewhere. Additionally, it's common for people not to have any visible skin lesions when they're affected by the cancer.
"We think that some people will have a Merkel cell carcinoma arise on the skin, have it spread to their lymph nodes and, around the same time, the primary lesion will go away," study co-author Dr. Paul Nghiem, a dermatology professor at the University of Washington, added.
Anyone can be diagnosed with Merkel cell cancer, but it's most likely to occur in people over 50, according to Mayo Clinic. Longer lifespans may account for the predicted rise in cases.
"An aging population is driving brisk increases in the number of of new MCC cases in the United States," Paulson and her colleagues wrote in the Journal of American Academy of Dermatology. "This growing impact combined with the rapidly evolving therapeutic landscape warrants expanded awareness of MCC diagnosis and management."
As with other types of skin cancer, treatment options for Merkel cell include surgery, radiation therapy, and chemotherapy. The best way to prevent it, and other types of skin cancer, is by wearing sunscreen, limiting exposure to ultraviolet rays and avoiding tanning beds and sunlamps.