Rare Dried Rose Laid on Abraham Lincoln's Funeral Bier Discovered After 50 Years in Museum Storage Box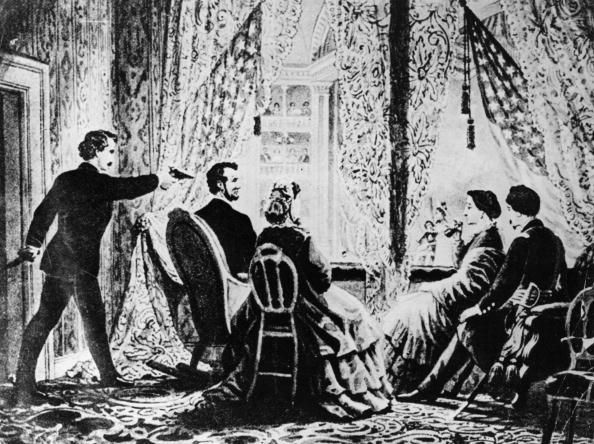 A dried rose from the funeral bier of Abraham Lincoln has been discovered—intact—in a forgotten box at an Illinois museum.
Sandy Vasko, director of the Will County Historical Museum and Research Center in Lockport, Illinois, recently came upon the rose in storage, according to the Chicago Tribune. The discovery of the fragile, pressed flower is a rare one—there's only one other known group of flowers like it as far as Vasko is aware, and those are in the Library of Congress, according to Illinois News Network.
The rose was laid on Lincoln's funeral bier when his body was honored at the capital in Washington, D.C., on April 20, 1865. The box included the following note on the back, according to The Herald-News.
'Flowers from the bier of President Lincoln, while the remains were lying in state at the capital in Washington, D.C. April 20, 1865. Presented by General J.S. Todd to General I.M. Haynie, and by him presented of Mrs. Jas. G. Elwood (nee Pearce).'
"It would be difficult to make that up," James Cornelius, the Lincoln curator at Abraham Lincoln Museum in Springfield, said of the flower's authenticity according to Chicago Tribune.
Todd, a relative of the former first lady Mary Todd Lincoln, was present at the funeral. Todd, it seems, gave the flower to Isham Nicholas Haynie, a Civil War Brigadier General who was a close friend to Lincoln and who accompanied the former president's body back to Illinois after he was assassinated on April 14, 1865. Lincoln's former home in Illinois is a National Historic Site. It's possible Haynie was at Lincoln's deathbed when he died.
The Will County Historical Society moved into its current building in 1971, at which time a number of boxes were stored in various closets and attics and forgotten, until Vasko and some volunteers recently began to sort through them. The box in which she discovered the flower also contained some of Elwood's medals and documents, according to the Chicago Tribune. How exactly the flower ended up alongside them remains a mystery. It was once kept at Joliet Public Library, and may have been donated to the museum at one point without anyone realizing its significance.
The Will County Historical Society will hold a limited-ticket unveiling ceremony for the rose on February 17, according to The Herald-News, complete with dinner, silent auction and a Lincoln expert as a speaker.