Rare Footage Taken by 'Flying Train' Vividly Captures 1902 Germany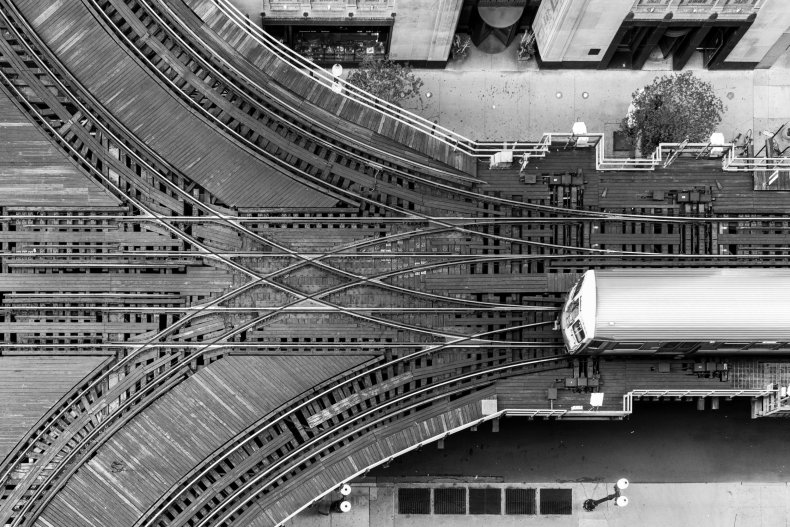 The streets of Germany seemed to be serene and peaceful in 1902—or at least, that's how they appear in New York's Museum of Modern Art's latest Mutoscope film, "The Flying Train," as part of the museum's Film Vault Summer Camp.
Produced by German filmmaking company Deutsche Mutoskop und Biograph GmbH, the black-and-white short silent film provides a glimpse of a past Germany as vividly as if it existed today. A flying train cruises through a neighborhood, passing by houses and buildings, riverbanks, bridges, carriages and people, as well as offering a view of the construction of Germany's train system. More than anything though, the film presents an image of life in the country under the leadership of Emperor Wilhelm II, years before World War I and World War II.
Released on MoMA's YouTube channel on Sunday, "The Flying Train" excited viewers on social media, who were delighted to get a view of the past in such a modern way. People were also thrilled by the idea of an overhead monorail system.
"This is my hometown! I used to take it every day on my way to school. The train hasn't changed a bit and is still functional. The idea of an overhead-monorail was originally proposed because the city is quite unique and long. The 'Schwebebahn' was built mostly over the river to save space," one Redditor commented on the video.
The electric suspension railway is the oldest elevated train in Germany. Designed by Eugen Langen, construction on the project began in 1898. Wilhelm was one of the first to catch a ride on the innovative train, during trial runs in 1900. The train began operating in Wuppertal in 1901, and it continues to be a source of transportation for locals today, carrying about 25 million passengers annually.
Some commenters were wowed to discover that the technology capable of operating an elevated train even existed so long ago.
"It is totally crazy the kind of technology they had at the turn of the 20th century. We basically had maxed out the 'mechanics' stat and it wasn't until the 40s that we got into the real 'tech' stat," on Redditor wrote.
Another person added: "Often times, the technology we take for granted today was invented quite a while before it made into consumers' hands. There are many cases where some kind of technology is invented, but no real advancement comes out of it until someone discovers a new or radical way to use it."