Rare Genetic Mutation Causes Entire Family To Feel No Pain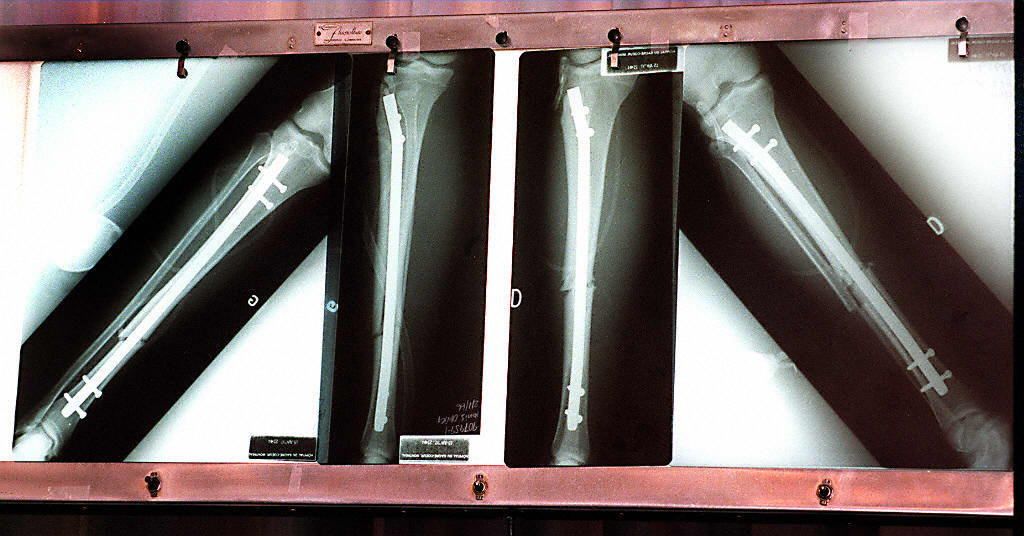 Imagine breaking a bone and not being in discomfort or touching something hot and being unphased. Well, that's the case for six members of an Italian family who can't feel pain.
Fifty-two-year-old Letizia Marsili and her mother, two sons, sister, and niece have had low sensitivity to pain since childhood. It's affected their family in a number of ways, including frequent burns from hot drinks and serious injuries from sports, Marsili explained to the BBC.
Their mysterious condition—called congenital analgesia— has puzzled scientists, but now a team of European researchers believe they're one step closer to understanding the underlying mechanism.
"The members of this family can burn themselves or experience pain-free bone fractures without feeling any pain. But they have a normal intraepidermal nerve fibre density, which means their nerves are all there, they're just not working how they should be," the study's lead author James Cox, a senior lecturer at the University College London Wolfson Institute for Biomedical Research, said in a statement.
In their study, published in the journal Brain, the researchers found that mice with genetically altered ZFHX2 genes also had altered pain thresholds of hot and cold. However, other characteristics seen in the Marsili family—such as low sensitivity to pain—were not observed in the mouse model. Despite more research being needed, the team's new findings could help propel research for chronic pain—a problem which affects more than 25 million Americans, according to the National Institutes of Health.
"By identifying this mutation and clarifying that it contributes to the family's pain insensitivity, we have opened up a whole new route to drug discovery for pain relief," study author Anna Maria Aloisi, a physiology professor at the University of Siena, said in a statement.
"One possible treatment may be a gene therapy strategy, if we could find a way to mimic the Marsili phenotype by overexpressing the mutated transcription factor," said study author John Wood, a neurobiology professor at the University College London Wolfson Institute for Biomedical Research.
Rare Genetic Mutation Causes Entire Family To Feel No Pain | Tech & Science