Rare 'Harry Potter' Story Handwritten by J.K. Rowling Sells for £370,000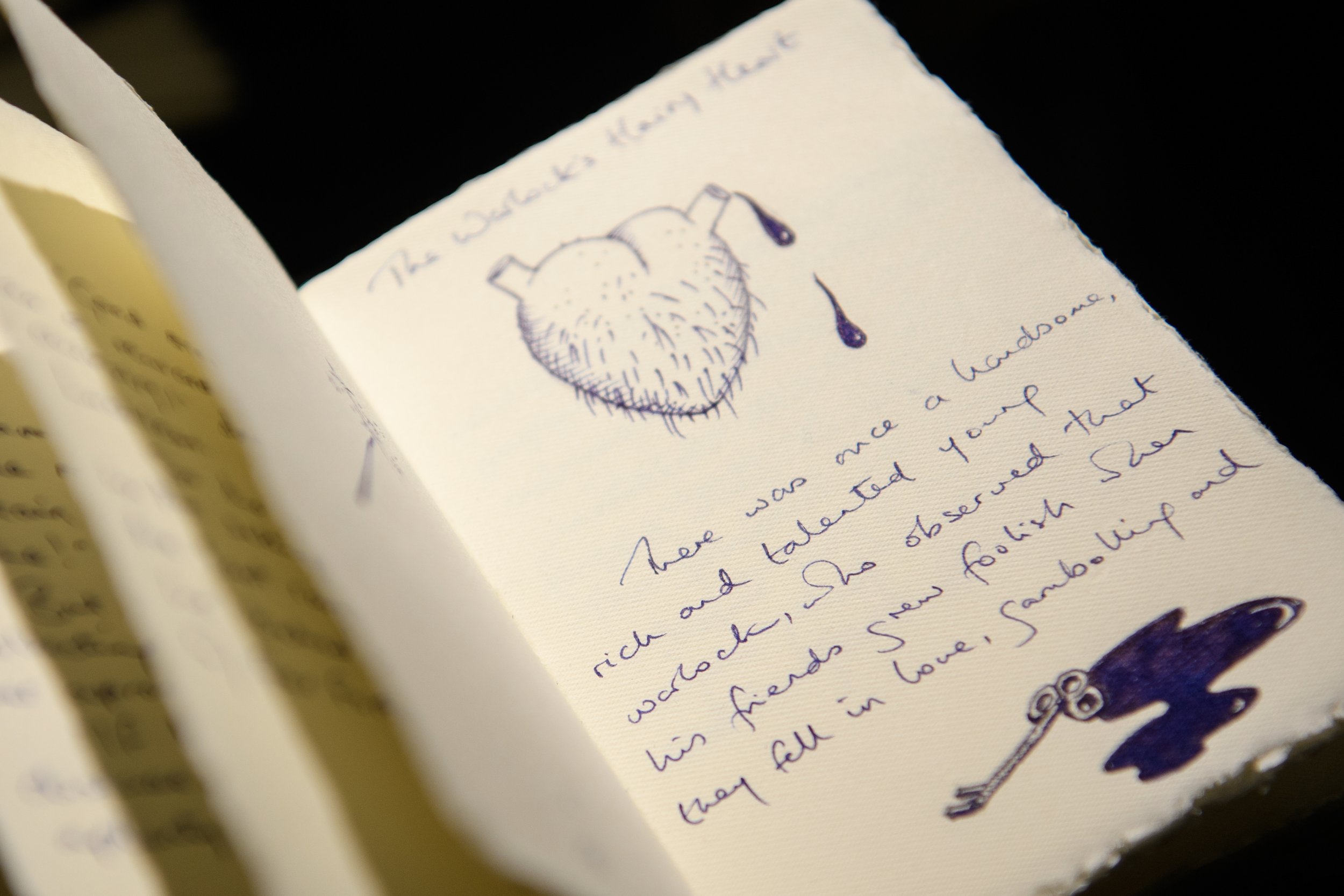 A rare Harry Potter story handwritten and illustrated by J.K. Rowling has sold for £370,000.
A manuscript for The Tales of Beedle the Bard, a book of short children's stories mentioned in the final Harry Potter novel, The Deathly Hallows, was auctioned by Sotheby's in London. It had been expected to sell for a figure between £300,000 and £500,000.
The book is just one of seven created and gifted by Rowling to those most intimately involved in the success of her books.
This particular copy belonged to Barry Cunningham, her first publisher.
The BBC reported that Rowling wrote all 6,000 words by hand and inscribed it with a message that reads: "To Barry, the man who thought an overlong novel about a boy wizard in glasses might just sell… THANK YOU."
Cunningham said he would donate a portion of the proceeds to Rowling's Lumos charity.
The collector's item is bound in brown leather and features a sterling silver skull on the front.
Rowling gifted six copies of the manuscript in 2007 and auctioned a seventh for charity. Amazon bought it for £1.95 million.
A mass-manufactured copy of Beedle the Bard was released in 2008.