In Rare Move, Nikki Haley Breaks With Trump, Says 'Whistleblowers Should Be Protected'
Former U.S. Ambassador to the United Nations Nikki Haley disagreed with President Donald Trump's calls for the whistleblower's identity to be revealed on Thursday and said she believed in the laws put in place to protect such people.
Haley was asked during an interview on CNN with host Wolf Blitzer whether she agreed with the president that the whistleblower should be identified.
"I believe in whistleblower laws," Haley replied. "I think you have to protect a whistleblower and I think in turn a whistleblower has to abide by those laws in the fact that they don't allow partisan leaking or anything like that to happen."
She added: "We don't know that's happened either, but until then I do think we should always protect the whistleblower."
"So, on this issue, you disagree with the president," Blitzer said.
"Oh, you can call it disagreeing," Haley said.
"Because [Trump] wants the whistleblower to be named," Blitzer added.
"I understand," Haley replied.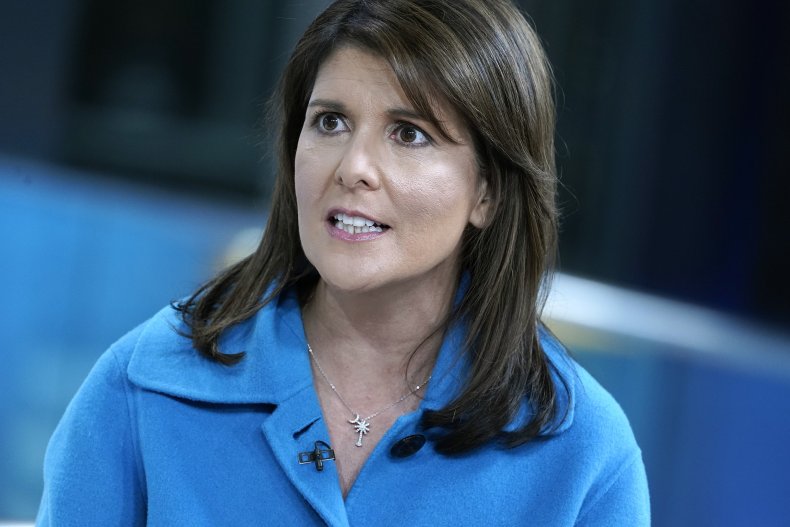 Haley and Trump have publicly spoken of their admiration for each other, even when Haley left her position with the administration.
Trump spoke of Haley in glowing terms at a press conference announcing her resignation in 2018, saying that Haley had been "very special" to him.
"She's done an incredible job," Trump said. "She's a fantastic person, very importantly, but she also is somebody that 'gets it.'"
Trump also said he would be in "constant touch" with Haley and listen to her ideas because she knew "all the players."
Haley has remained a Trump loyalist since then, telling Blitzer that the president was always truthful with her during face-to-face conversations. When asked point-blank by Blitzer if Trump was honest with the American people, Haley said Trump's untruths were "slip-ups."
"I know from being a public official and being around lots of elected officials," Haley said, "you can slip up at times and get things wrong and that can happen. But I think overall everyone tries to be truthful, everyone tries to do the right thing."
However, Haley has begun to distance herself from Trump's rhetoric in recent months. In October 2019, Trump referred to some Democrats as "really evil people."
"I know fellow Americans that are evil," Trump said. "I've known some fellow Americans that are pretty evil."
Haley disagreed with Trump's statement at the Alfred E. Smith Memorial Foundation Dinner in New York.
"In America, our political opponents are not evil," Haley said. "In South Sudan, where rape is routinely used as a weapon of war, that is evil. In Syria, where the dictator uses chemicals weapons to murder innocent children, that is evil."