Rare, '1-in-30-Million' Orange Lobster Found in Massachusetts Supermarket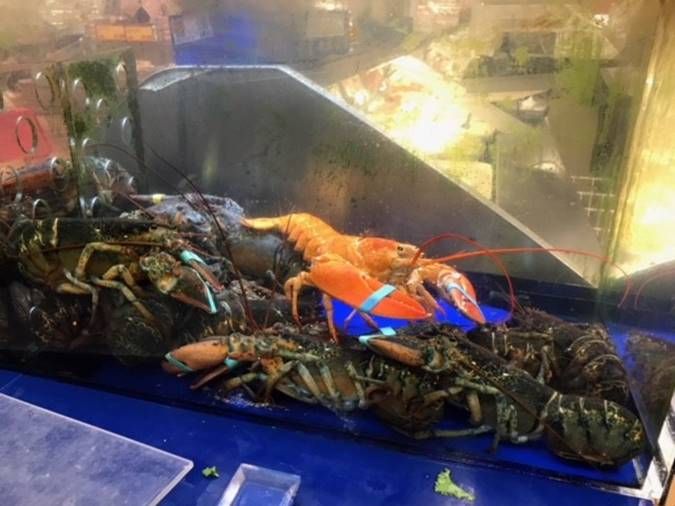 Employees at a Massachusetts supermarket thought someone was playing a joke on them when an extremely rare pumpkin-orange lobster appeared in one of their shipping crates this week.
"It looks like the lobster was cooked," Josh Naughton, director of the deli, seafood and bakery at the Westborough Roche Bros. supermarket told Newsweek.
After an employee found the lobster, Naughton told him not to sell it. By some estimates, there is only a 1 in 30 million chance that a lobster will be the orange, unique coloration that is the result of a genetic variation, Robert C. Bayer from the Lobster Institute in Maine told Newsweek.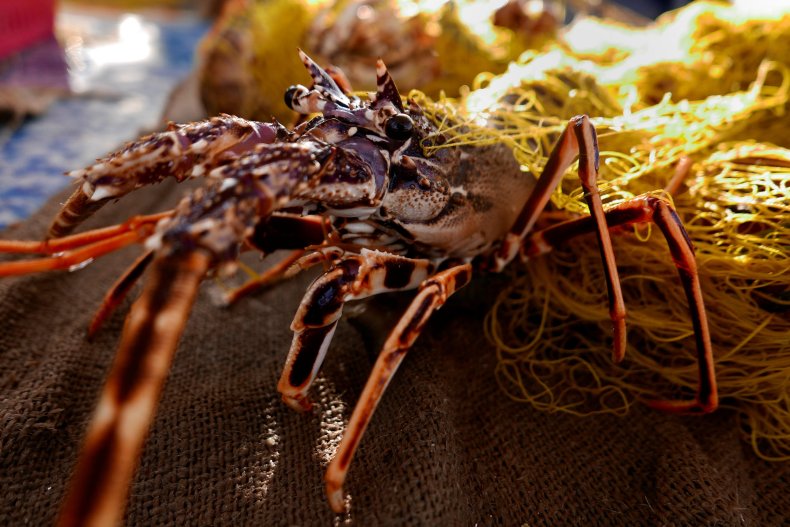 Occasionally, there will also be instances of blue lobsters being discovered, but orange ones are even rarer, Bayer said. Perhaps some of the rarest lobsters are albino, completely translucent—they don't even turn red when you cook them.
Odd coloration in some of these crustaceans is the result of them producing more or less of a certain protein. "The more orange-y ones [when they're alive] are an expression of the lack of that protein, so they're only showing this carotenoid pigment, and it's bright red, like how they look when they're boiled," the National Aquarium curator Jay Bradley told National Geographic.
Although safe to eat, the orange lobster recently found will be spared landing on someone's dinner plate. His color, which might not be the best asset for him swimming out in the wild, ended up saving his life.
Supermarket employees are donating him to the New England Aquarium, which will either put him on display or ship him off to a partner aquarium in Japan. "Their biologists are going to give it a good home," said Naughton. "We are going to give him a second chance at life."
According to a statement from the New England Aquarium, the lobster is most likely between 7 and 9 years old, and he is lucky to have reached that age given his bright coloration, which would make him stick out to predators in the briny, dark depths of the North Atlantic.
"With that color, he is flashing a neon sign to many large fish predators, so he deserves much credit to have survived," the statement said.