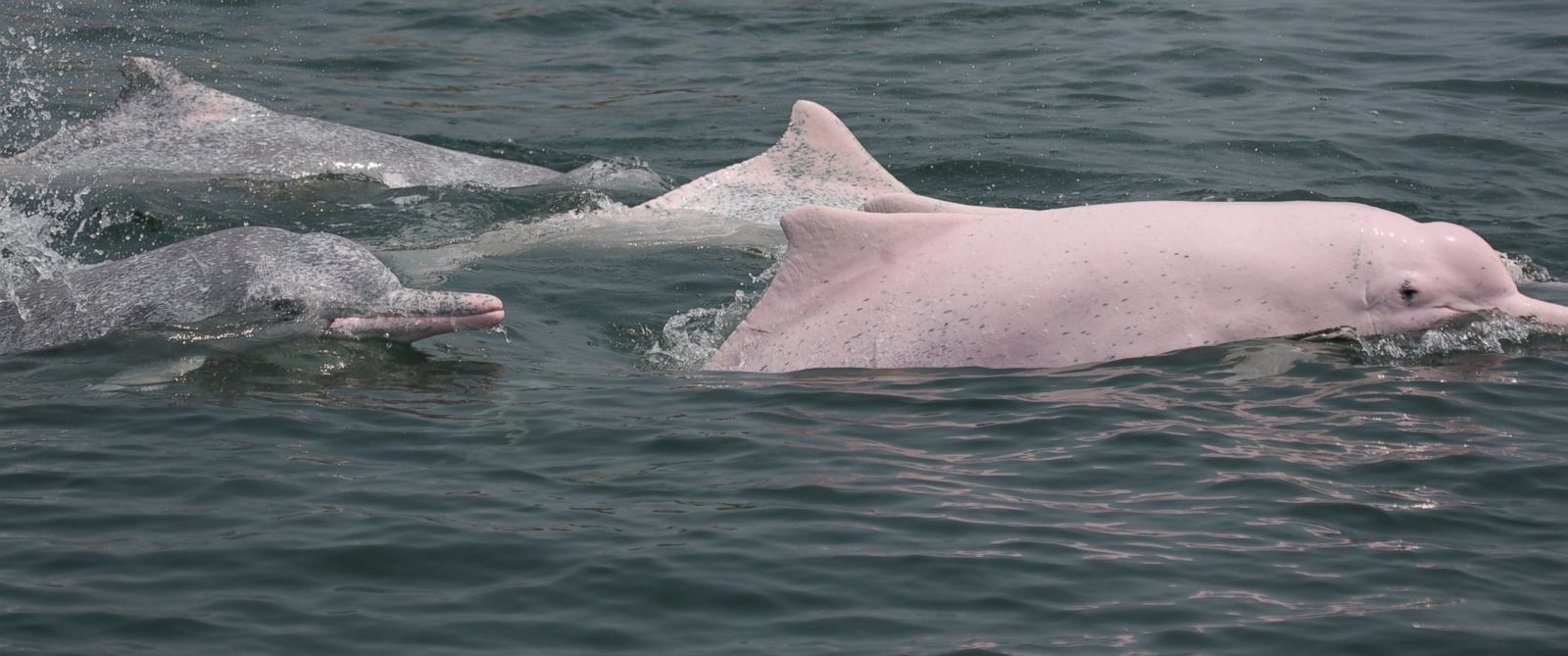 Chinese white dolphins are found in fragmented populations off the coast of Southeast Asia and various western Pacific Islands. They are known for their whitish coloration, and sometimes wrongly thought to be albinos. Some of these animals—specifically a group that lives near Hong Kong—boast pink-colored skin. They are beloved by many locals, and became the official mascot of the principality's 1997 handoff to China from the United Kingdom.
But they are in danger of going extinct. The environmental group World Wildlife Fund-Hong Kong reports that there are only 62 left, down from 158 in 2003, according to ABC News.
The pink dolphins are threatened by pollution, fishing, ship strikes and habitat loss. One of their primary habitats, off the northern coast of the island of Lantau (the largest island in Hong Kong), shrank with the construction of Hong Kong International Airport in the late 1990s. Today, more ocean is being turned into land to expand one of the airport's runway. Workers are also completing a 21-mile-long bridge between Hong Kong, Macau and Zhuhai, set to open next year, which runs right through the dolphin's territory.
At least six dolphins have died in Hong Kong waters this year, many bearing signs of ship strikes, according to the South China Morning Post. The World Wildlife Fund is currently working to prevent ship strikes with a pilot program that places guards over boat's propellers to reduce the risk of injuries.