Rare Red Panda Cub Fighting for Life in California Zoo After Mother Started Neglecting Tiny Offspring
A newly born red panda cub is fighting for its life at Sacramento Zoo after being neglected by its mother.
Veterinarians have now taken the female cub into intensive care where it is being closely monitored around the clock and fed every three hours, according to a statement.
The panda, which has not yet been named, was born on Monday to seven-year-old mother, Pili, and nine-year-old father, Takeo, weighing just under four ounces.
However, soon after its birth zoo staff noticed signs that Pili was exhibiting neglectful maternal behaviors, including leaving the cub unattended in the outside area of her den.
"After roughly 24 hours of observation, the decision was made to intervene and hand raise the cub, giving her cub the best opportunity to thrive," Laurel Vincent, a zoo spokesperson, said.
"Allowing a red panda mother to attentively care for her cub is optimal in most cases, but when factors including maternal neglect are observed, it is important for animal care staff to intervene."
On Tuesday the cub was hypothermic but her temperature has since returned to normal and its health is improving, although she will likely have to stay in an incubator for several months.
Red pandas—which are native to Eastern Asia, including Nepal, Myanmar Tibet and south-central China—are critically endangered, with fewer than 10,000 remaining in the wild, according to the World Wildlife Fund.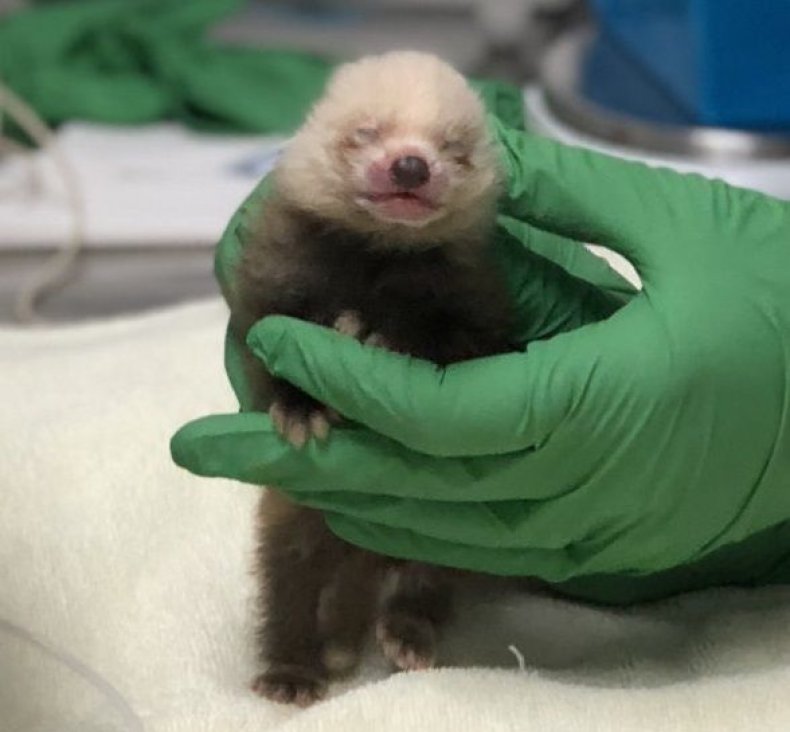 The cubs have high mortality rates with only around 50% surviving to the one-month mark. In fact, the zoo's most recent red panda cub died after just two days. Altogether, there are more than 200 red pandas across zoological institutions in North America.
"Red pandas are generally shy and solitary, except during the breeding season," Vincent said. "Females give birth in the spring and summer, typically to one to four cubs. Highly sensitive red panda cubs remain in their nest for at least 90 days with their mothers. Male red pandas take little to no interest in their young, as the pair separate shortly after breeding."