Rare Video of Lit-Up Dark Ride at Disney World Leaves Viewers 'Terrified'
A resurfaced video of Disney's Rock 'n' Roller Coaster with lights on has become the latest Disney World clip to go viral online, with viewers dubbing it "scary."
The video was posted by TikTok user @everythingdisney133, which regularly shares old footage of the parks and updates. This time however, a video of Disney's famous Rock 'n' Roller Coaster with the lights turned on has gone viral, gaining over one million likes.
Rock 'n' Roller Coaster opened in 1999 and the ride begins inside a "Hollywood music studio," where visitors see footage of Aerosmith finishing a recording session and setting off to a concert under the instruction of their manager.
In a time crunch, visitors race through freeways of LA, stopping off at Hollywood landmarks in a super-stretch limo to the sound of Aerosmith. The ride features two rollover loops and one corkscrew.
The clip, which the TikToker described as "rare," gives a peek into the ride at full exposure. Normally, the lights are completely off, making each turn and twist unexpected. Now, viewers can see exactly how the ride moves and what the overlapping tracks look like. The walls that confide the ride to inside are also plainly visible in the footage.
Although @everythingdisnye133 went viral with the video, it was actually originally shared by YouTube user O Forbes, who is either metal worker or quality control inspector of the rollercoaster.
Posted in 2013, the footage was captured from train #2, and was the first test after the ride was overhauled, hence the decision to keep the lights on.
With only 13,000 views, the video didn't take off quite like the TikTok repost, and the reactions weren't quite as extreme either.
TikTok viewers were left disturbed by the footage, with one viewer writing: "Disney rides with lights on that aren't supposed to have lights on horrify me for some reason."
"Rollercoasters with the lights on are actually terrifying," commented another viewer.
Most however noted just how much slower the lights made the ride look. "Video makes it look slow, but when you're really on it. It feels like 6382727mph," wrote one user.
Just last week, another video of a Disney World attraction not working quite how it's designed also blew up on TikTok. Clips from a malfunction of the Hall of Presidents saw the Abraham Lincoln Audio-Animatronic fold over and become stuck in the position while it was supposed to be giving his famous speech.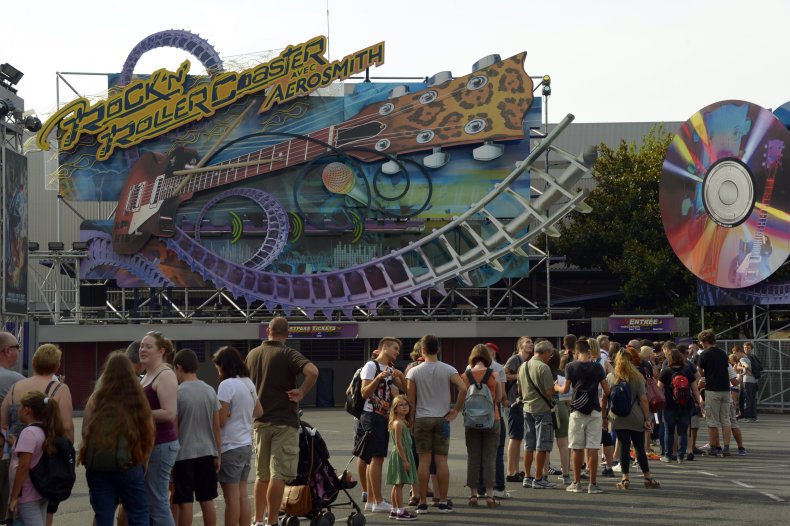 Correction 8/25/21, 9:39 a.m. ET: This article was corrected to reflect that the ride opened in 1999.