Strange Swirling Patterns Across Kansas Woman's Body Was Rare Symptom of Anal Cancer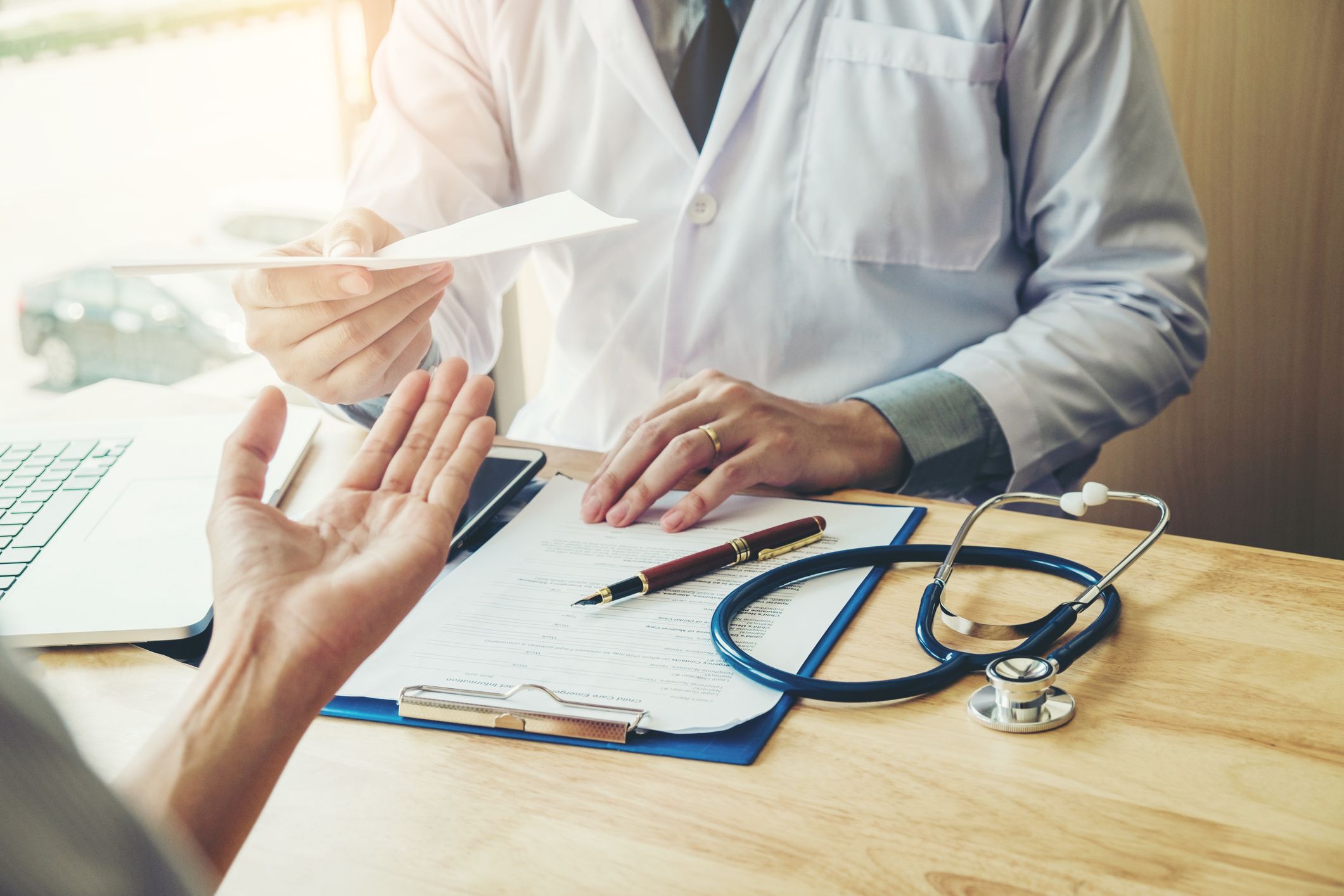 A woman from Kansas has been diagnosed with a rare condition that made swirling patterns appear on her thighs, buttocks, trunk and armpits. She had the rash for 11 months before visiting a dermatologist. Over this time, the rash had evolved to consist of ring-shaped, itchy lesions with "central duskiness," a case report in the NEJM notes.
Initially, the woman, 73, was treated with antihistamines and prednisone—an anti-inflammatory drug. But she showed no improvement. Over the next four months, the rash continued to evolve and developed into circular red patches. She also started to experience abdominal pain, diarrhea and vomiting.
Read more: Bizarre ear condition makes woman unable to hear men's voices
A colonoscopy revealed she had type IIA anal cancer. According to the American Cancer Society, this type of cancer is bigger than four-fifths of an inch, but no more than two inches across. "The cancer has not spread to nearby lymph nodes or to distant sites," the society noted.
Before starting radiation and chemotherapy, the woman was sent to the dermatologist again so the rash could be evaluated. "She received a clinical diagnosis of erythema gyratum repens, a rare paraneoplastic rash usually associated with breast, lung, or esophageal cancer," the case report said.
She was treated with steroids and a drug normally used for nerve pain. The rash abated three months after the initiation of chemotherapy and radiation," according to the case report. "At a follow-up visit at eight months, the cancer remained in remission, and the rash had not recurred."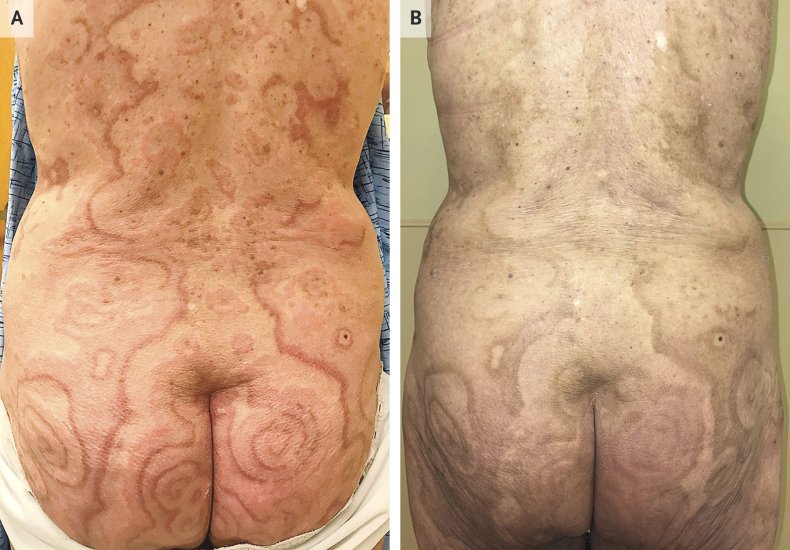 Erythema gyratum repens is a rare condition. According to MedScape, fewer than 100 cases are found in medical literature. How and why the condition occurs is unknown, although it is thought it could be an immune response in which antigens from the tumor react with skin antigens.
Another report of erythema gyratum repens appeared in the NEJM in 2010. In this case, an 83-year-old French man had developed a rash that, over the course of a year, had progressively worsened. An examination showed the rash was concentric and raised.
Doctors at the Université François-Rabelais diagnosed the man with erythema gyratum repens. After being sent for more tests, physicians found a mass on his lung. Further investigations showed he had lung cancer.
"Erythema gyratum repens is a rare syndrome typically associated with an underlying malignant condition," the case report said. "It occurs most frequently in conjunction with lung cancer and next most frequently with esophageal and breast cancers. It may regress with treatment of the cancer. Treatment with gemcitabine was initiated for this patient, but he died three months after the diagnosis, after only one infusion; the rash had not resolved."