What Happened to Rasheem Carter? Family Seek Answers on Mississippi Death
Last year the Mississippi Smith County Sheriff's Office confirmed that the body of 25-year-old Rasheem Carter was found in a woodland area.
In a Facebook statement from November 3, 2022, the department said they had no reason to believe foul play was involved.
Since then, Carter's family have repeatedly said they do not believe this to be the case and have called for a federal investigation, with a civil rights attorney saying they suspect the young Black man was the victim of a hate crime. Police have dismissed suggestions he was murdered.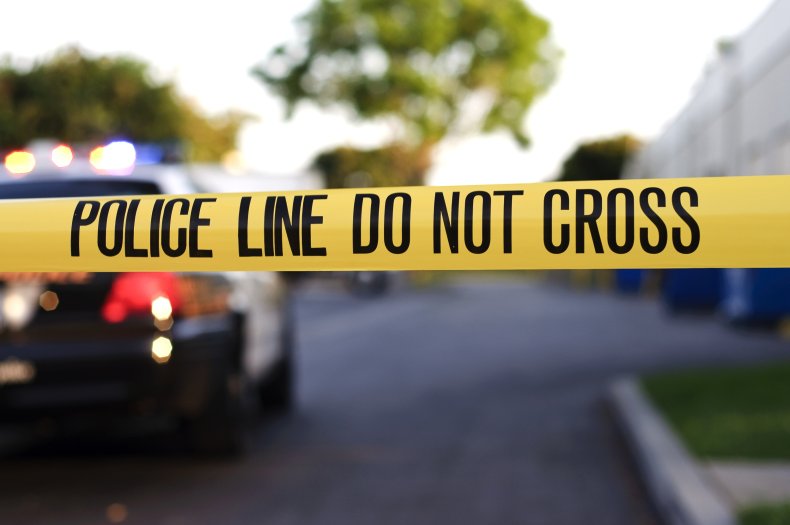 Carter was last seen in early October outside a Super 8 hotel in Laurel, roughly half an hour from where he had contract work in Taylorsville at manufacturing company Georgia-Pacific.
The deceased man's mother, Tiffany Carter and civil rights attorney Ben Crump, as well as family and friends, held a press conference on Monday in Jackson about his death.
The group criticized the authorities conclusion, called for someone to be held responsible and highlighted the details of the Rasheem Carter's autopsy.
Last year authorities said Rashem Carter's body was found on November 2, south of Taylorsville, Mississippi, in a wooded area.
The press release said: "Carter was initially reported missing on October 2, 2022, in Laurel, MS. Thank you to the public who turned in pertinent information regarding Carter's whereabouts.
"At this time, we have no reason to believe foul play was involved, but the case is still under investigation. The remains were transported to MS Crime Lab for DNA confirmation. Please continue to keep the family in your prayers."
The press release also reiterated that the investigation was open and ongoing and that other agencies, including the the Mississippi Bureau of investigation and FBI had assisted as well.
Speaking at the news conference earlier this week, Crump explained that the family believe Rasheem Carter was a victim of a hate crime.
Rasheem Carter's mother had previously told police that the last time she spoke to her son he said that he was being chased by white men that were hurling racial slurs at him, according to an NBC News report.
She had told him to get help from the police.
Crump shared a local news report on Twitter of the family's press conference and captioned it: "We NEED a federal investigation into the killing of Rasheem Carter! An independent autopsy revealed his death was NOT due to natural causes! Rasheem was ignored after seeking help from police, and no progress has been made to find his killers—his family deserves justice!"
During the conference, while showing images from his autopsy that show a skull that had been cut in half, Crump said: "This was not a natural death. This represents a young man that was killed.
"His head was severed from his body, his vertebrae, his spinal cord was in another spot they discovered away from his severed head.
"They have recently found remains that they believe are also Rasheem Carter."
The Smith County Sheriff Joel Houston, spoke to the Washington Post on Tuesday and dismissed the idea that he had Rasheem Carter had been murdered.
According to the Washington Post, Houston welcomed the Justice Department to get involved in the investigation.
He said: "There is nothing to be swept under the rug or hidden in that nature.
"There's no evidence to substantiate any" of Carter's family's claims that he was murdered.
"There's no indication that someone killed him. The evidence we do have does coincide with what animals would do to a body."
Newsweek has contacted the Smith County Sheriff's Office via email for comment.