Rashida Jones Quit 'Toy Story 4' Because of Alleged Sexual Misconduct by John Lasseter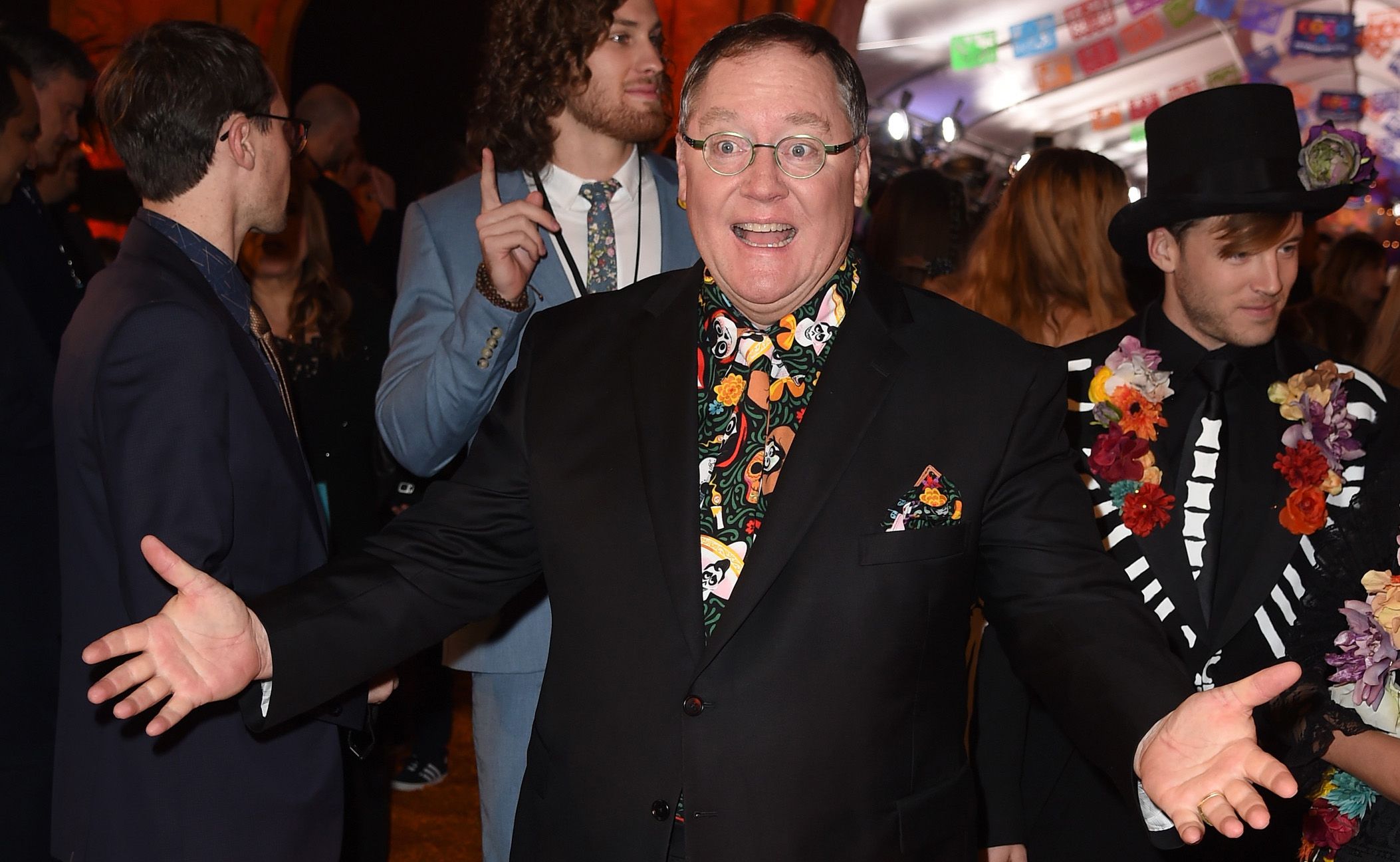 Update | It has finally happened. The sexual misconduct scandal roiling Hollywood has reached Disney.
On Tuesday, John Lasseter announced he is taking a six-month leave of absence from his role as Chief Creative Officer of Pixar Animation Studios and Walt Disney Animation Studios because of unspecified "missteps."
But one Pixar employee gave The Hollywood Reporter a better idea of Lasseter's transgressions. He "is well-known for hugging employees and others in the entertainment community," the insider said, and he "was also known by insiders for 'grabbing, kissing, making comments about physical attributes.'"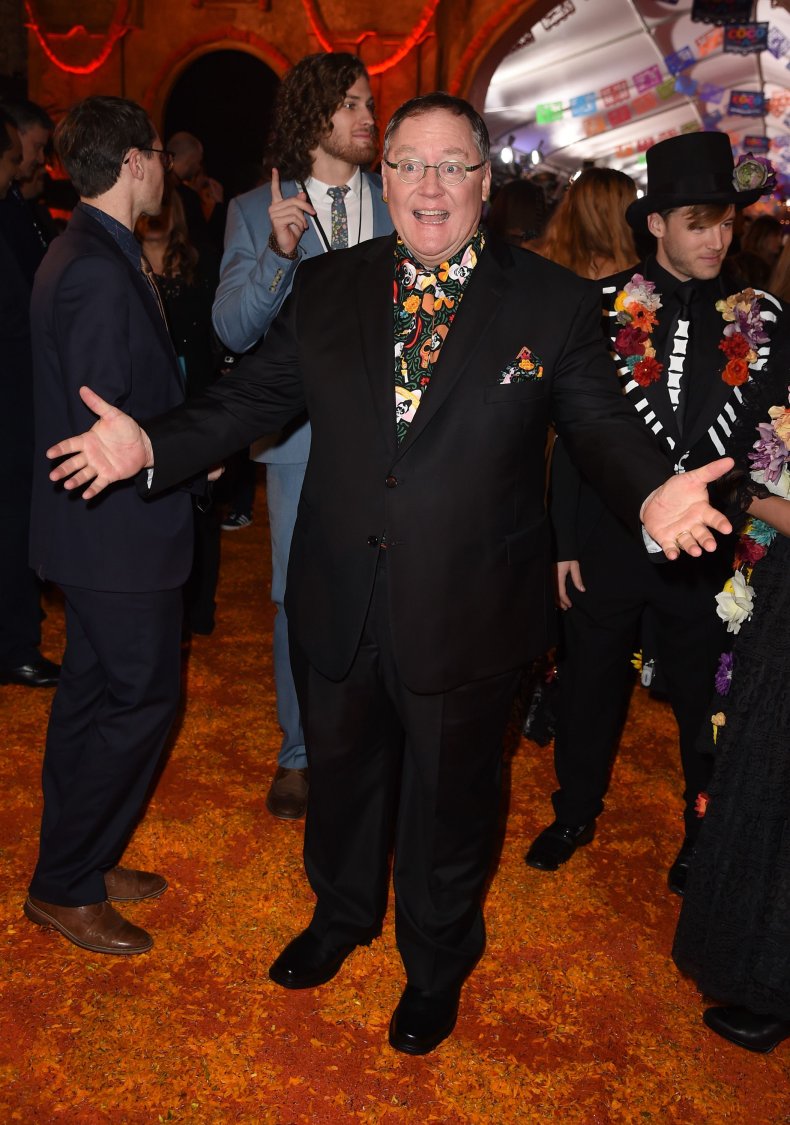 "It's been brought to my attention that I have made some of you feel disrespected or uncomfortable. That was never my intent," Lasseter wrote in a staff memo. "Collectively, you mean the world to me, and I deeply apologize if I have let you down. I especially want to apologize to anyone who has ever been on the receiving end of an unwanted hug or any other gesture they felt crossed the line in any way, shape, or form."
One of those people is, apparently, Rashida Jones. The Parks and Recreation star and her writing partner, Will McCormack, had been working on the script for Toy Story 4. But they left the project after Lasseter made "an unwanted advance" at Jones, according to The Hollywood Reporter.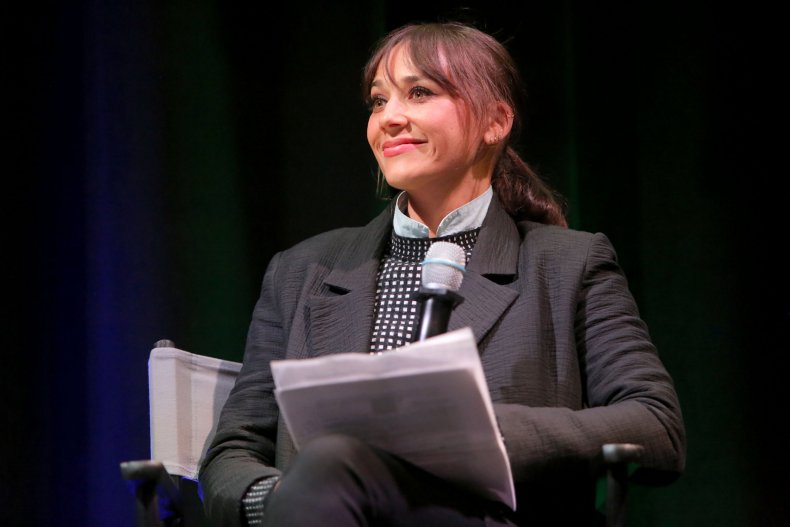 Hours after the original THR story was published, Jones and McCormack provided a statement to the New York Times disputing the claim of "unwanted advances."
"We parted ways because of creative and, more importantly, philosophical differences," the statement read in part. "There is so much talent at Pixar, and we remain enormous fans of their films. However, it is also a culture where women and people of color do not have an equal creative voice."
"Unwanted" advances were apparently common around Pixar, however. So much so that female employees developed defensive techniques, like "the Lasseter," to keep the executive's hands off their bodies. "She was bent over and [had her arm] across her thigh," one source told THR. "John had his hand on her knee, though, moving around."
Disney released the following statement regarding the allegations and Lasseter's decision to step away from the studio: "We are committed to maintaining an environment in which all employees are respected and empowered to do their best work. We appreciate John's candor and sincere apology and fully support his sabbatical."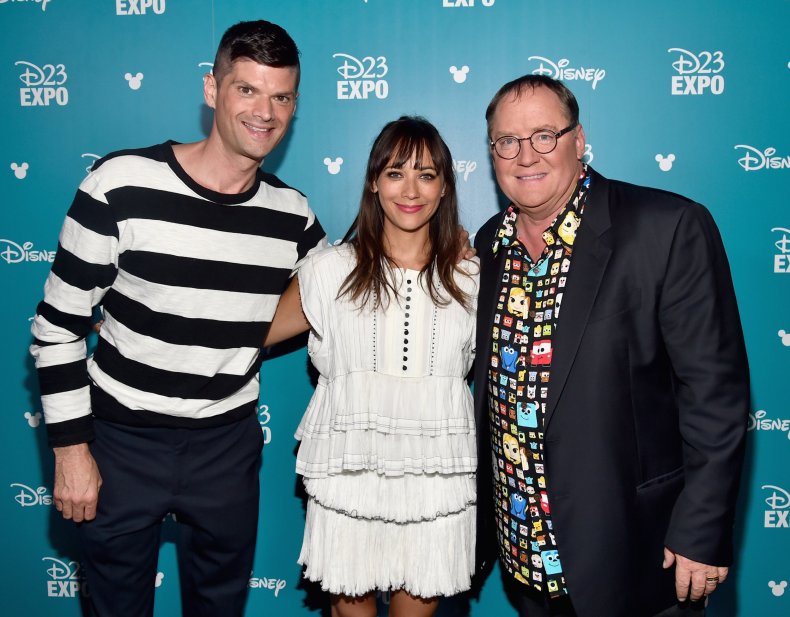 Lasseter is best known as the Oscar-winning director of Toy Story, Toy Story 2 and Cars. But he's also a key figure in the history of filmmaking, helping pioneer computer animation and co-founding Pixar Animation Studio. In 2006, he was tapped to lead all animation at Disney after the studio bought Pixar. In that role, he not only oversaw Pixar hits like Inside Out and Toy Story 3, but he helped return Disney Animation to glory with Frozen.
Pixar's latest film, Coco, hits theaters on November 22.
Update: Story updated to include a statement given by Rashida Jones and Will McCormack