Freshman Democratic Congresswoman Rashida Tlaib harshly criticized conservatives after a possible hate crime against Empire star Jussie Smollett, who is black and gay.
Michigan representative Tlaib posted a GQ piece about the Tuesday morning attack, in which assailants reportedly yelled racial and homophobic slurs, wrapped a rope around Smollett's neck and poured an "unknown chemical substance on him." Tlaib wrote, "The dangerous lies spewing from the right wing is killing & hurting our people."
The Chicago police said in a statement that "given the severity of the allegations, we are taking this investigation very seriously and treating it as a possible hate crime"
Fellow lawmakers New Jersey Senator Cory Booker and California Senator Kamala Harris also condemned the incident.
Smollett "is one of the kindest, most gentle human beings I know. I'm praying for his quick recovery. This was an attempted modern day lynching. No one should have to fear for their life because of their sexuality or color of their skin. We must confront this hate," Harris wrote.
A string of celebrities, including high-profile figures such as Ellen DeGeneres and Janet Jackson, chimed in with their own comments.
"We are deeply saddened and outraged to learn that a member of our 'Empire' family, Jussie Smollett, was viciously attacked last night," 20th Century Fox Television and Fox Entertainment told CNN. "We send our love to Jussie, who is resilient and strong, and we will work with law enforcement to bring these perpetrators to justice. The entire studio, network and production stands united in the face of any despicable act of violence and hate—and especially against one of our own."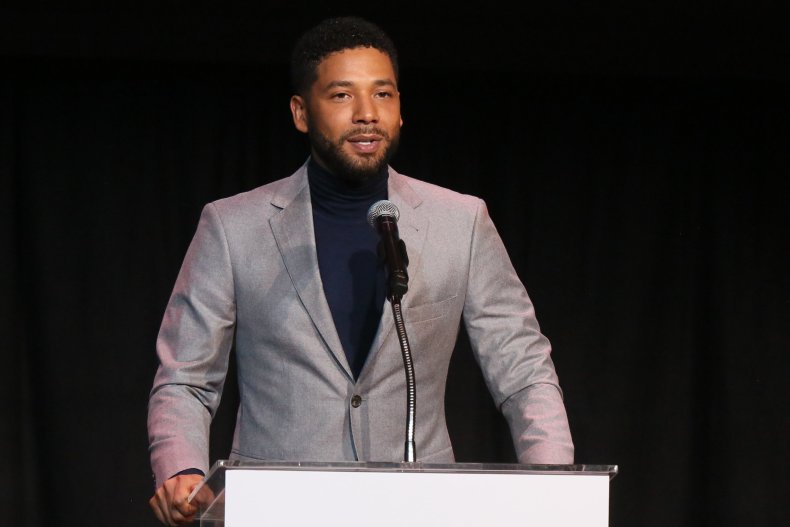 In November, the FBI released hate crimes statistics for 2017. Amid a 17 percent increase in the overall number of hate crimes reported, incidents motivated by sexual orientation rose 5 percent, reaching 1,130, according to the Human Rights Campaign. Incidents driven by gender identity decreased 4 percent. Almost 60 percent of single-bias incidents were motivated by racial or ethnic bias.
The 2018 FBI report documented a rise in hate crimes for the third straight year.
The number of hate crimes occurring across the country each year is much higher, according to the Bureau of Justice Statistics National Crime Victimization Survey, which reported that people living in the U.S. reported an average of 250,000 hate crimes each year between 2004 and 2015.