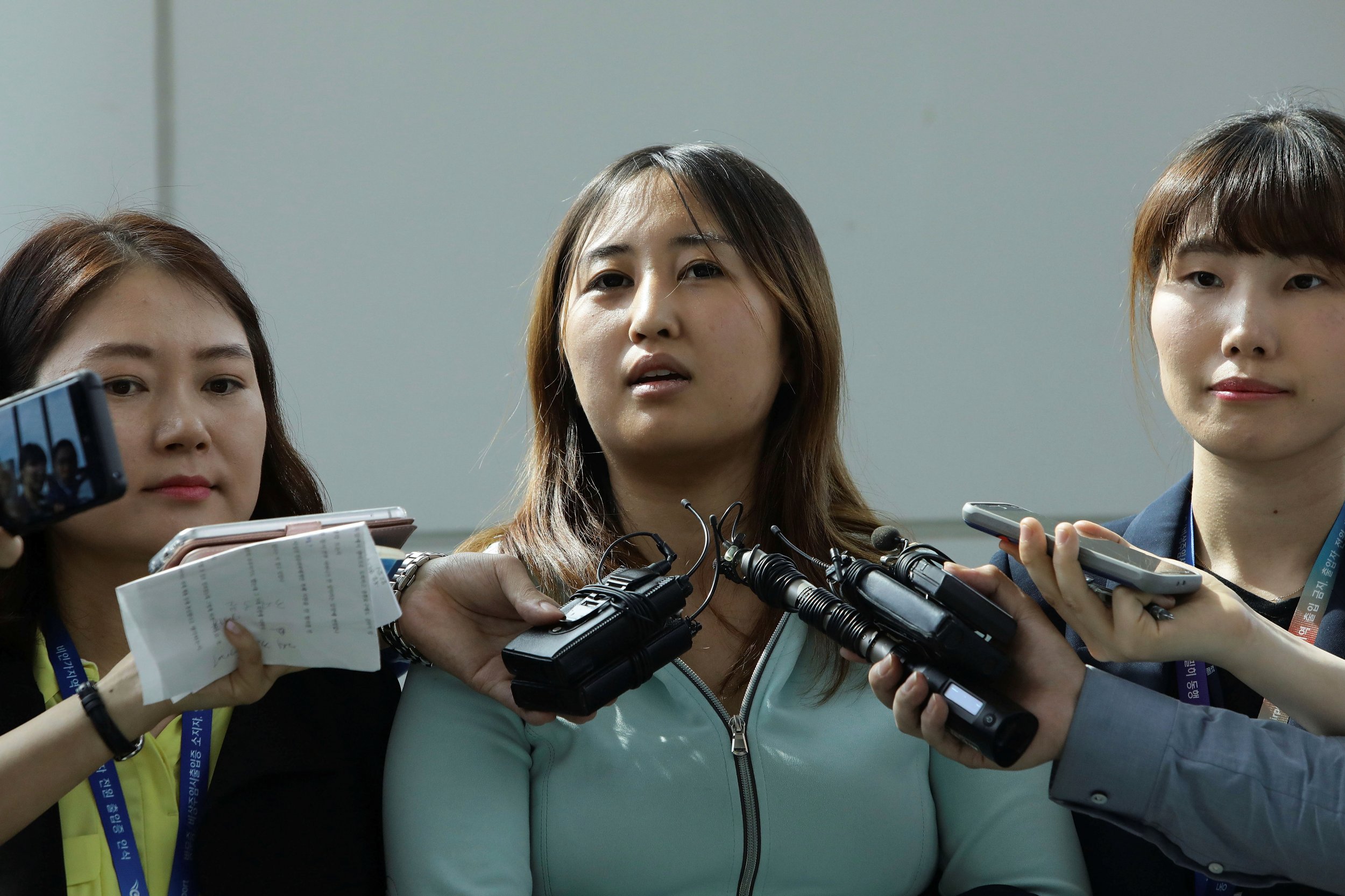 The daughter of disgraced former confidante to president Park Geun-hye, Choi Soon-sil, has been extradited to South Korea from Denmark to answer questions about bribery allegations that caused Park's impeachment.
Chung Yoo-ra, described by AFP as "probably the most loathed 20-year-old in South Korea", was arrested on the flight as it returned to Seoul at 4.08am. She has spent months in detention in Denmark, fighting extradition in order to avoid prosecutors.
Park, president of South Korea between 2013 and 2017, was removed from office in March on allegations of corruption and bribery, and prosecutors hope the questioning of Chung will allow them to expand their case against the former president and her friend.
After landing, Chung headed to the prosecution office in Seoul for questioning.
Chung, who is Choi's only child and won an equestrian gold medal for South Korea in the 2014 Asian games, has denied playing any role in the corruption scandal that has embroiled her mother. In January, she told reporters: "Mom did everything and I didn't know anything."
Prosecutors claim that Park, with the help of Chung's mother, Choi, accepted $26m of bribes from Samsung, and was promised more money from other large companies — known as ' chaebol ' — that dominate Korea's economy.
The public anger against Chung has centred on her privileged upbringing, including her admission to the elite Ewha Woman's University despite her lack of qualifications thanks to her mother's ties to the president. It is also alleged that Chung accepted funding from Samsung to enable her equestrian training
Chung was arrested in Denmark in January 2017, and appeared in court initially for overstaying her visa. She has been in custody since her arrest and extradited from Denmark for questioning. She originally filed an appeal against the extradition, but withdrew on May 24. She has a two year old son who has been looked after by social services since her arrest.
South Korea asked Interpol for help tracing Choi's daughter after she failed to respond to questions regarding her involvement in the 2016 scandal.
Her mother Choi Soon-sil, recognised her own guilt, admitting that she had committed a crime that "deserves death" when she asked prosecutors for forgiveness in October. Park Geun-hye is currently on trial.