'Ratched' Cast and Character Guide: Meet the Stars of the Netflix Show
Ratched is out now on Netflix, and has one of the best cast currently working on TV. As a Ryan Murphy production, Sarah Paulson of course has a big role as the eponymous One Flew Over the Cuckoo's Nest nurse. However, the show also includes roles for stars who have previously worked with Murphy, including Judy Davis and Corey Stoll, as well as big stars new to his world including Cynthia Nixon, Sharn Stone and Vincent D'Onofrio.
Ratched cast and character guide
Nurse Mildred Ratched - Sarah Paulson
Who is Mildred: The canny, scheming nurse, last seen in One Flew Over the Cuckoo's Nest. Ratched, however, is a prequel to that film, starting in 1947 when she gets her first job in a mental institution,
Who plays her: Sarah Paulson, the Golden Globe winner (for American Crime Story) who is a regular of Ryan Murphy productions and has appeared in multiple seasons of American Horror Story, Feud and Nip/Tuck. She has also delivered critically-acclaimed performances in 12 Years a Slave, Carol and The Post.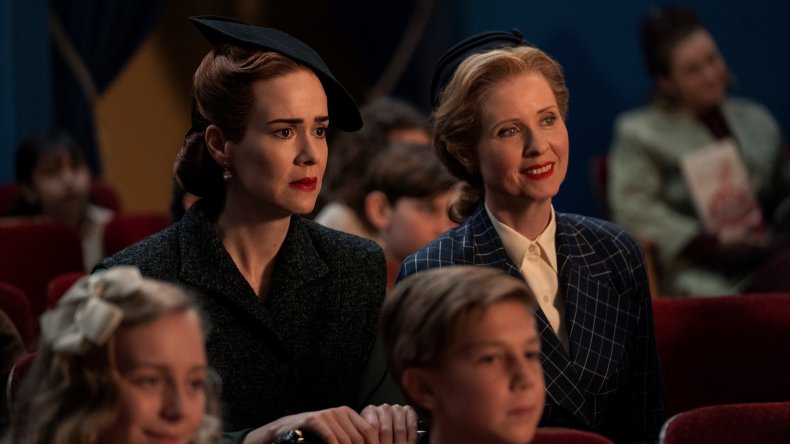 Gwendolyn Briggs - Cynthia Nixon
Who is Gwendolyn: The women in charge of the state governor's bid for reelection, who takes a romantic interest in Mildred.
Who plays her: Cynthia Nixon, who recently had her own campaign to become New York governor. She is best known, however, as Miranda from Sex and the City, and has also starred in A Quiet Passion, Hannibal and The Big C.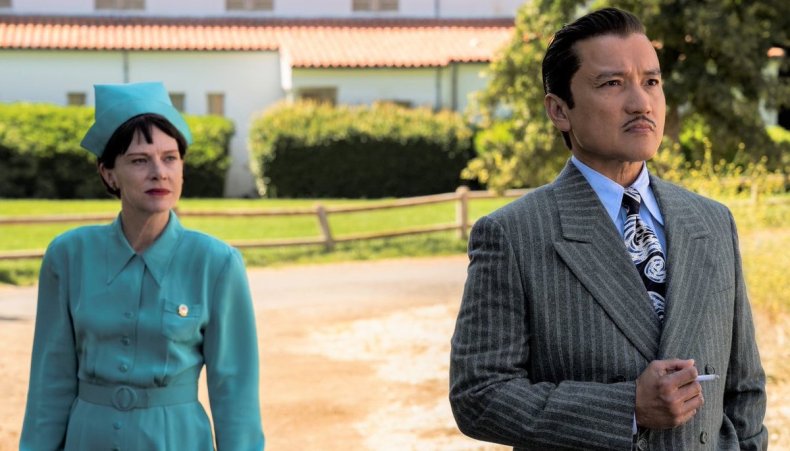 Nurse Betsy Bucket - Judy Davis
Who is Betsy: The officious head nurse at the Northern California institution Mildred gets a job at, and soon begins a feud with.
Who plays her: Judy Davis, the two-time Oscar nominee (for Husbands and Wives and A Passage to India) who recently wrecked on Murphy's Feud. Among her other roles have been Life with Judy Garland: Me and My Shadows, Naked Lunch and Barton Fink.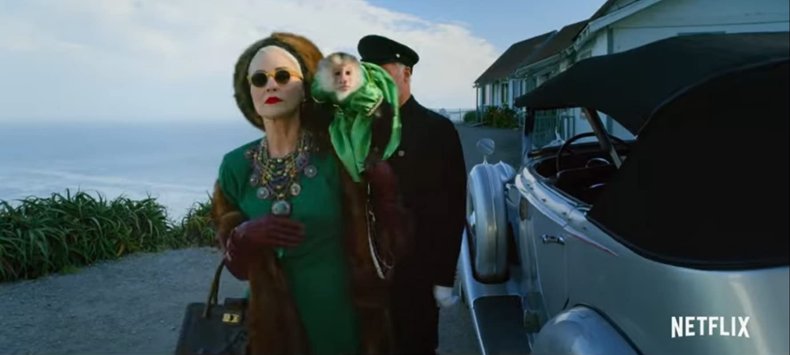 Lenore Osgood - Sharon Stone
Who is Lenore: An extravagant socialite (with a pet monkey) who gets involved with the hospital's work.
Who plays her: Sharon Stone, the Oscar nominee (for Casino) best known for Basic Instinct and Total Recall.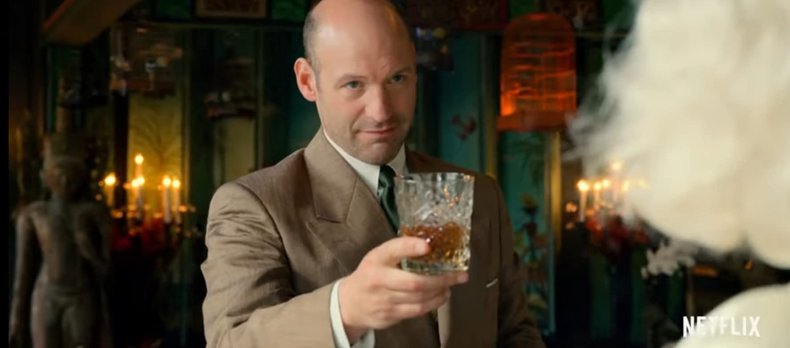 Charles Wainwright - Corey Stoll
Who is Charles: A man who takes a romantic interest in Mildred after they meet in a motel.
Who plays him: Corey Stoll, best known for House of Cards and Ant-Man, but who has also appeared in the Murphy-produced adaptation of The Normal Heart.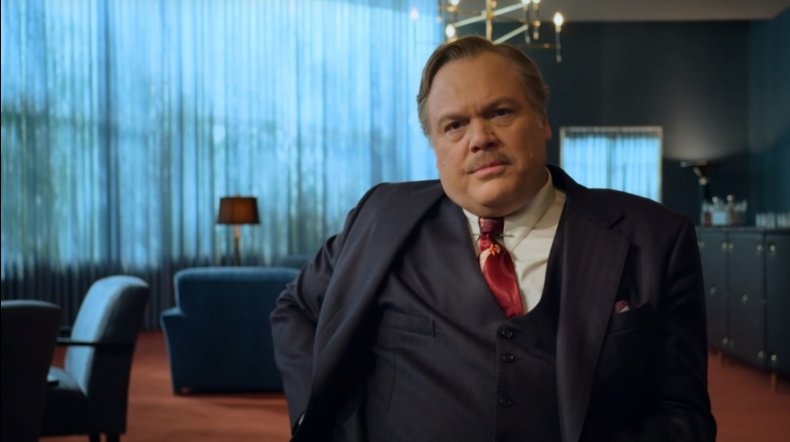 Governor George Wilburn - Vincent D'Onofrio
Who is George: The governor of California, who agrees to work with the hospital in order to help his re-election bid.
Who plays him: Vincent D'Onofrio, whose breakout role was in Kubrick's Full Metal Jacket and has since starred in movies like JFK, Ed Wood, Men in Black and Jurassic World, as well as playing the villain in the final season of Daredevil.
Dr Richard Hanover - Jon Jon Briones
Who is Richard: The head of the hospital, who has an interest in grisly experiments on the human brain.
Who plays him: Jon Jon Briones, who worked on Murphy's American Crime Story and American Horror Story.
Also starring in Ratched on Netflix are:
Edmund Tolleson - Finn Witrock (American Horror Story, American Crime Story)
Huck Finnegan - Charlie Carver (Teen Wolf, Desperate Housewives)
Louise - Amanda Plummer (Pulp Fiction, The Fisher King)
Annie - Rosanna Arquette (Pulp Fiction, Desperately Seeking Susan)
Charlotte Wells - Sophie Okonedo (Hotel Rwanda, The Slap)
Father Andrews - Hunter Parrish (Weeds, Quantico)
Nurse Dolly - Alice Englert (Top of the Lake, Jonathan Strange & Mr Norrell)
Ingrid - Harriet Sansom Harris (Desperate Housewives, Nurse Betty)
Harold - Jermaine Williams (Raising Hope, The Jersey)
Ratched is streaming now on Netflix