Ratched gives a pretty sensationalized and brutal version of psychiatric care in the middle of the last century, full of gruesome amputations and other medical procedures. Some viewers of the Netflix show, however, have still been wondering whether its main character Nurse Mildred Ratched (played by Sarah Paulson) is a real person.
The answer is yes and no. There was never a control freak nurse with a possible amputation fetish working in a real psychiatric hospital named Mildred Ratched. She is a character, invented for Ken Kesey's 1962 novel One Flew Over the Cuckoo's Nest.
However, Kesey has revealed in interviews that he based Nurse Ratched on a real person, who had been the head nurse of the psychiatric ward where the author had worked as a night-shift orderly.
Speaking to the New York Times in 2001, Kesey, who died later that year, recounted meeting the real person that inspired the character in an aquarium years after the book had been released and turned into an Oscar-winning movie. According to the author's version of the meeting, she recognized both Kesey and the fact that the fearsome character he had written was based on her, asking him, 'Do you remember me, 'Nurse Ratched?'"
Kesey then recounts that at that moment he realized that he had perhaps exaggerated her bad qualities to make Nurse Ratched, one named the fifth-best villain of all time by the American Film Institute.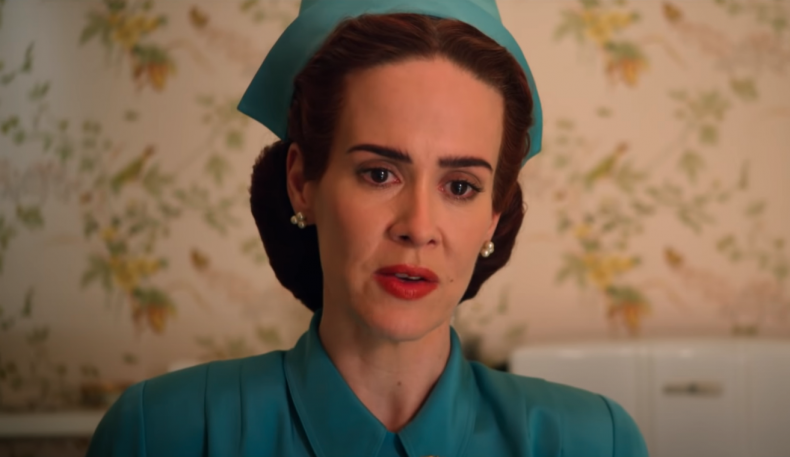 "She was much smaller than I remembered, and a whole lot more human," Kesey said. "I didn't know what to say, whether to apologize or what. It was a tremendous relief to me to find that she didn't hold it against me, because you don't want someone like that walking around out there."
Kesey is not the only one to point out that he may have exaggerated Nurse Ratched's "evil" traits. The novel has often been accused of misogyny for its treatment of the character. Even playwright Dale Wasserman, who turned the novel into a play starring Kirk Douglas, told the New York Times, "'The book and the play are fearfully misogynist, and the women are treated terribly.''
This is one of the reasons why super-producer Ryan Murphy decided to make Ratched, to break through this layer of misogyny and try to show how the patriarchy was responsible for the "Big Nurse" becoming the villain she is by Cuckoo's Nest.
Paulson said to Elle of the character: "In my opinion, she was treating the patients the best way she knew how. I really think she probably didn't have many options available to her in terms of how best to manage the men in that ward. I mean, her patients were all men, and her bosses were all men. If she had wanted to lead with her softer side, would they just have said, 'You've got no business here, you can't run this thing'?"
That has not stopped critics from accusing Ratched itself of misogyny in the way the character is portrayed. In a piece for The Spinoff titled "Ratched is a hateful piece of misogynist garbage," critic Sam Brooks writes: "It's a fool's errand to try to rehabilitate that character into something human and three-dimensional. But, for some reason, that's what Netflix drama Ratched tries to do...Ratched can't get past the idea at its core: it's a man's misogynist fantasy. The problem is that Murphy and [co-creator Evan] Romansky's reimagination is no less misogynistic—it just comes from a different angle."
Ratched is streaming now on Netflix.