Rates of Most Violent Crimes in 2018 Fell, While Rape Increased, According to Annual FBI Report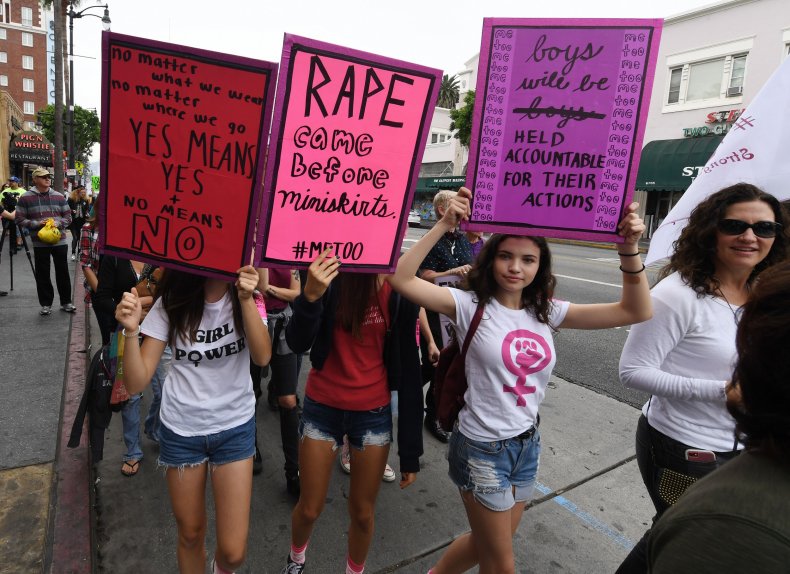 The rate of violent crime in America—except rape—continued to drop in 2018, according to an annual report of statistics released by the Federal Bureau of Investigation today.
According to an FBI press release published today, there were an estimated 1,206,836 violent crimes committed in the United States in 2018—368.9 crimes per 100,000 residents. This was down four percent from the same statistic in last year's annual report for crimes committed in 2017, which said that there were 382.9 offenses per 100,000 people.
The report broke down violent crime into four broad distinctions: robbery, aggravated assault, "murder and nonnegligent manslaughter" and rape. Each of these, except rape, had decreased since 2018, according to the FBI. On the contrary, the report said that there were 7.7 reported rapes per 100,000 people, which corresponded to a 2.7 percent increase from 2017 and an 18.1 percent increase from 2014.
Even with the increase, rape remains an underreported crime. Almost 80 percent of all rapes in the United States ultimately go unreported, according to a separate report released by the Justice Department in 2016. Further, the Rape, Abuse & Incest National Network (RAINN) maintains that fewer than 5 rapists out of 1000 are incarcerated for their crime—significantly lower than the number of murderers and robbers who ever see time in prison.
The FBI provided no theories to attempt to explain the uptick of reported rapes across the country, but it may be related to the global #MeToo movement, which fights sexual assault and harassment, mainly against women. #MeToo has encouraged victims of sexual assault to report the crimes to authorities, which some, including New York City Mayor Bill de Blasio, point to as an explanation for the increasing number of reports.
The increase may also have to do with the FBI's own updated parameters for what classifies as rape. In its analysis of the report, The Marshall Project noted that the FBI changed its definition of rape from forcible "carnal knowledge of a female" to one centered more on consent rather than coercion in 2013. Every year since then, the number of reported instances of rape as recorded in the annual report has decreased.
Kristen Houser, a spokesperson for the National Sexual Violence Resource Center, said that the increased number of reports might be related to more and more survivors of sexual assault recognizing that what has been done to them is a crime.
"We may well have more ability to recognize experiences for the crimes that they are and be able to name them, which I don't think has been true historically," Houser, speaking to The Marshall Project, said. "And that's a result of more people talking about it, reporting on it, reading it, etc."
Despite the higher number of reported rapes, the data reporting an overall drop in violent and property crime over the past decades. The Pew Research Center stated that the rate of violent crime dropped 49 percent between 1993 and 2017, according to previous FBI reports. The report released today said the rate of robbery fell by 12 percent, murder decreased by 6.2 percent and aggravated assault dropped by 0.4 percent.