Newsweek
Ratings - Fact Check
False
The claim is demonstrably false. Primary source evidence proves the claim to be false.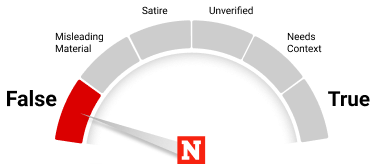 ---
Misleading Material
The claim is based on media that has been altered from its original form—such as an edited video or image—and is now misleading, misrepresentative, or deceptive, either intentionally or unintentionally.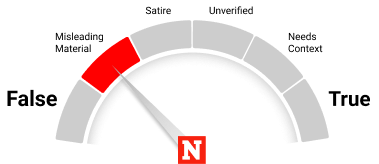 ---
Satire
The claim was originally intended as satirical, but was misunderstood or removed from its proper context, and presented to its audience as literal.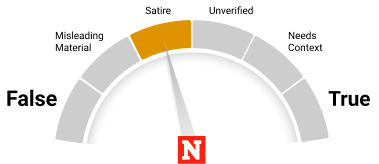 ---
Unverified
The claim could be true or false, but there is at the time of publication insufficient publicly-available evidence to prove so either way. The claim should be treated with caution and skepticism until more evidence becomes available to make a conclusive determination.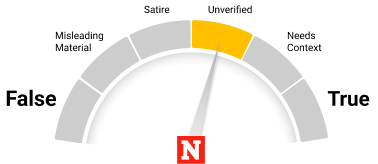 ---
Needs Context
The claim requires more information to set it in the appropriate context. The claim as presented may be partly true, but cannot be fully or correctly understood without the right context.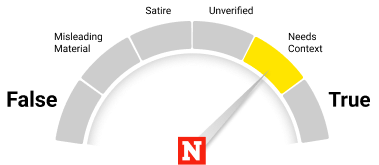 ---
True
The claim is verifiably correct. Primary source evidence proves the claim to be true.