Rats 'the Size of Cats' Can Infiltrate Homes Via Toilets Says Pest Control Expert
A pest control expert in Norwich, England has issued a warning that sightings of "bigger and braver" rats are on the rise in the area—and that they've reportedly been entering homes through their toilets.
Andrew Dellbridge, director of Ace Pest Control, attributed the spike in vermin encounters to recent COVID-19 lockdowns. Others have made similar claims: earlier this year, the Guardian reported that the British Pest Control Association saw a 41 percent increase in rodent sightings amid lockdown measures.
Because lockdown forces people to stay indoors, it results in less food and waste being discarded in outdoor spaces. As such, rats are prompted to chase food sources indoors, oftentimes in people's homes.
Similar changes have been reported stateside since the start of the pandemic, particularly in heavily-populated, urban areas like New Orleans and New York.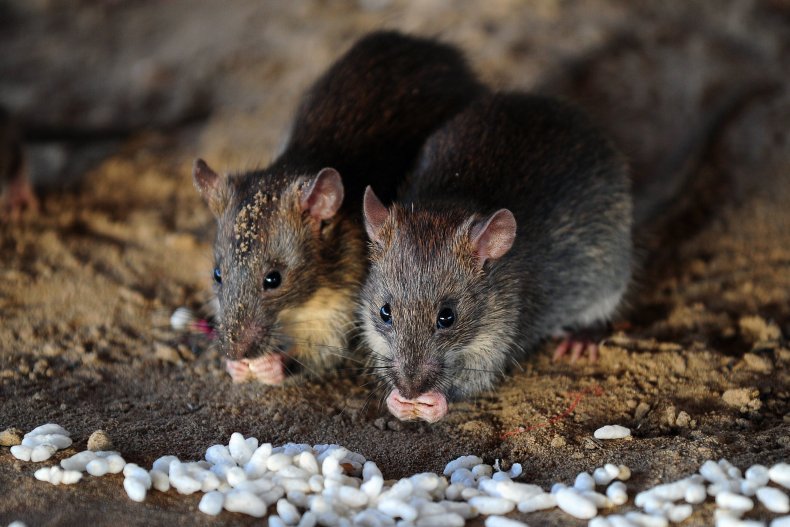 Dellbridge has seen such an increase in rodent sightings that he's reportedly been forced to hire additional staff to tackle the workload.
In one particularly frightening incident, he explained that a woman discovered a rat swimming in her toilet bowl. "The customer could barely speak, she was in so much shock," recalled Dellbridge to the Norwich Evening News.
"She'd been using the bathroom and heard a noise," he said. "She looked down and it was in the toilet bowl. And this is happening more and more frequently."
He confirmed the incident with Newsweek, adding that these situations are "quite common" nowadays. "We also have rats chewing through the outlet pipe from toilets and causing flood of waste," he added.
Andy Tyson of London's Guardian Pest Management further explained the occurrence while speaking to the Guardian in February. "A rat can climb up a wastewater pipe, no problem," he said, adding that the creatures can also "gnaw through plastic."
"If no one's...using a toilet and flushing a cistern, rats can come out," he noted.
Dellbridge said he has been seeing rats "the size of cats" over the course of this past summer, despite winter typically being his busiest time of year: "They used to work around us but now they're gaining access they wouldn't have attempted before," he told the Norwich Evening News.
"Because of the throwaway culture we have...rubbish is just piling up and feeding them," he added. "The bins are overflowing and wild verges are also filling with rubbish."
In a statement to Newsweek, Dellbridge explained what precautions might help to prevent a rat infestation from forming in the first place. "Block all and every hole around the premises including putting down the toilet seat," he said.
A spokesperson from the Norwich City Council issued a statement in response to the rodent uptick. "Try not to feed your pets outdoors, if you do, make sure you're present when feeding them, and remove any remaining food afterward," they said.
"People that have seen rats near their property should avoid feeding wildlife as this is a food source for rodents too," added the spokesperson. They also warned that the lids of trash bins always be kept down.
Updated 09/29/2021, 5:15 p.m. ET: This story has been updated with a statement from Director of Ace Pest Control Andrew Dellbridge.