Rattlesnake Falls From Tree and Attacks Kayaker in South Carolina
A man kayaking in South Carolina was left in a critical condition after being bitten multiple times by a rattlesnake when it dropped from a tree and attacked him.
The 28-year-old man, from Anderson, was kayaking along the Edisto River with friends on Saturday when the rattlesnake fell from a tree above him into his kayak and began attacking, leaving him with a number of bites.
According to officials, paramedics arrived at the scene just 12 minutes after they were called and rushed the man to hospital, ABC News 4 reported.
However, after arriving at the Colleton Medical Center, the man's condition took a turn for the worse and he was flown by helicopter to the Medical University of South Carolina (MUSC) the following day.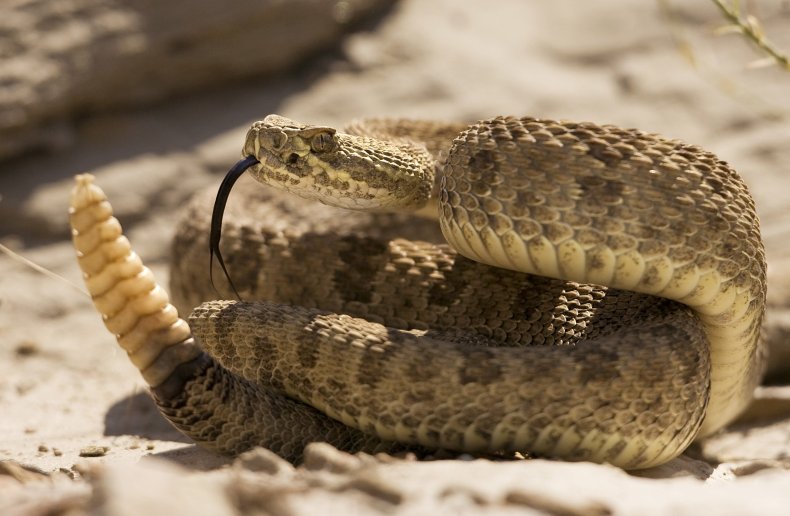 Colleton County Fire Chief Barry McRoy told The State that he didn't know how long it had taken the kayakers to call for help following the snake attack, but explained a response had been swift.
The man was given anti-venom at the Colleton Medical Center; however, he was described by McRoy as being "in bad shape" during the ambulance ride.
Other kayakers on the trip managed to catch the rattlesnake after it had attacked their friend. McRoy described the snake as not being particularly large, measuring between 18 inches to two-feet long.
Despite there being 38 different species of snake in South Carolina, only five of them are venomous, and fatal snake bites in the state are relatively rare.
However, in 2017, The Post and Courier reported an increase in venomous snake bites in the state in what may have been due to warmer weather seeing more people spending time outdoors.
Of the venomous snakes in South Carolina, the majority of bites are inflicted by the copperhead snake, which is commonly found in areas that are highly populated, The Post reported.