Watch: Mass Riots Erupt in Philadelphia as Fans Celebrate Eagles Triumph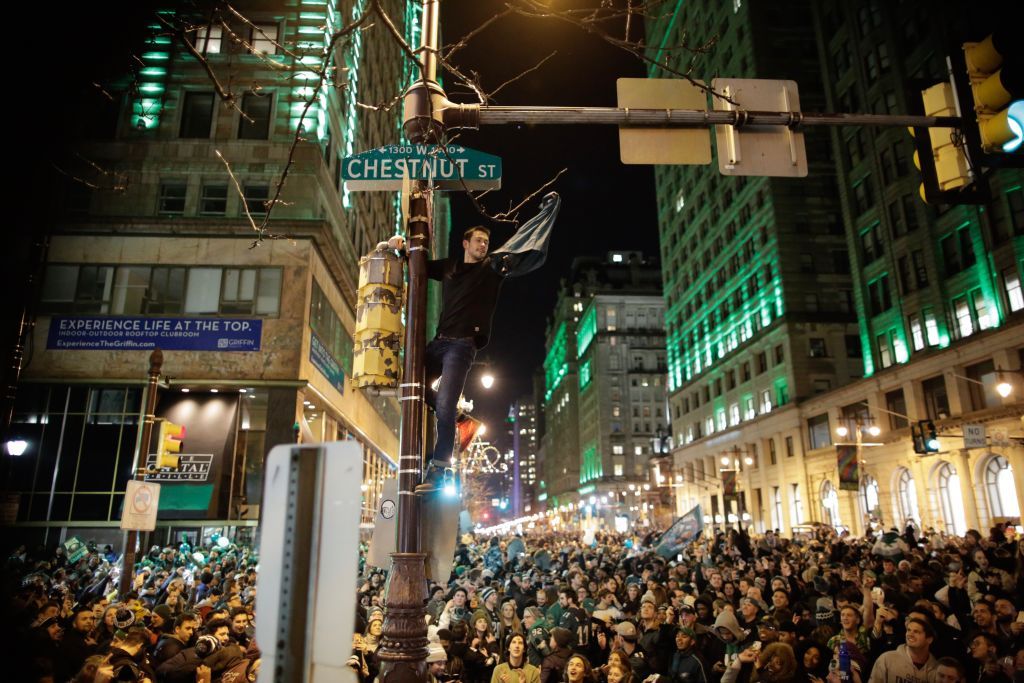 Raucous celebrations broke out in Philadelphia as Eagles fans celebrated their shock Super Bowl win over the New England Patriots.
Fans converged in Center City, letting off fireworks as car horns blared. Some climbed onto emergency vehicles as they made their way through the crowds.
Footage shows celebrations getting out of hand, as fans clambered over the gates and light poles in front of City Hall.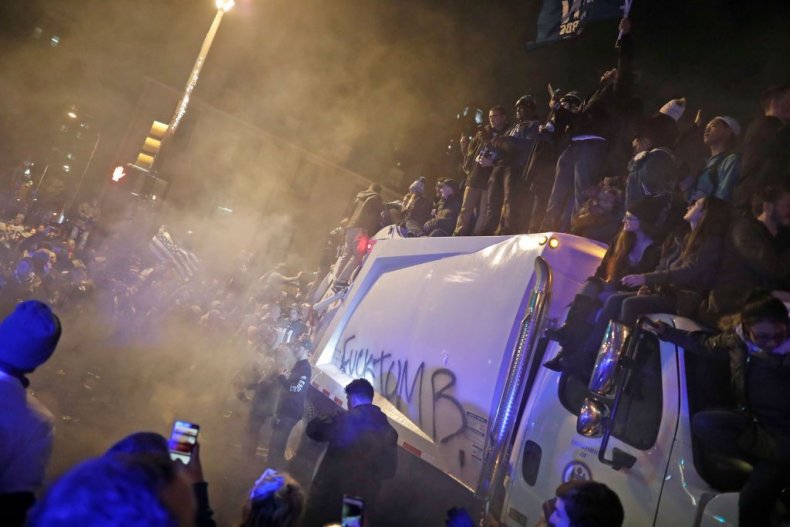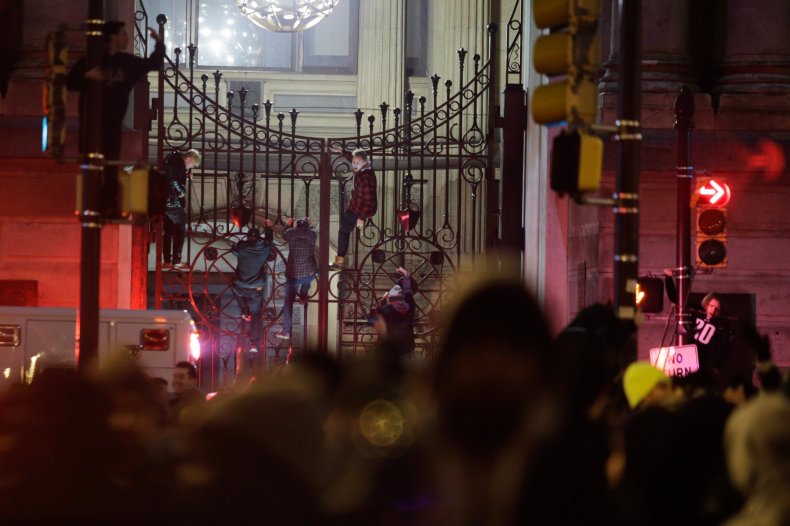 Others climbed onto the awning of the Ritz-Carlton in South Broad, which later collapsed under the weight. Separate footage showed crowds flipping a car onto its side.
6 ABC reported that broken traffic lights were left lying on the street, and a window at a Macy's store was smashed, with glass and debris on the floor. According to police, other acts of vandalism were reported.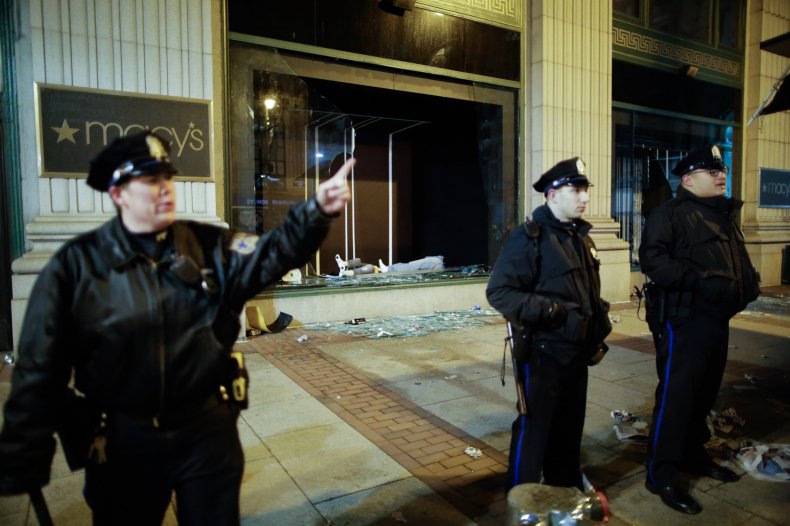 Ajennah Amir, spokeswoman for the mayor's office, told CNN that people were injured as light poles were hauled down.
The hashtag #PhillyPoliceScanner trended on Twitter as people tuned in to police radios to hear the chaos unfold in real time.
According to some listening in on police radios, a police horse was stolen and ridden around the streets.
Police did not say how many arrests were made, and said that though injuries were reported, none were life-threatening.
"We have had several acts of vandalism where windows have been smashed, and some injuries have been reported around light poles that have been pulled down," the Philadelphia Police Department said in a statement. "We have one report of looting at a gas station. There have been no fatalities."