End of an Era in Cuba: Raul and Fidel Castro in Pictures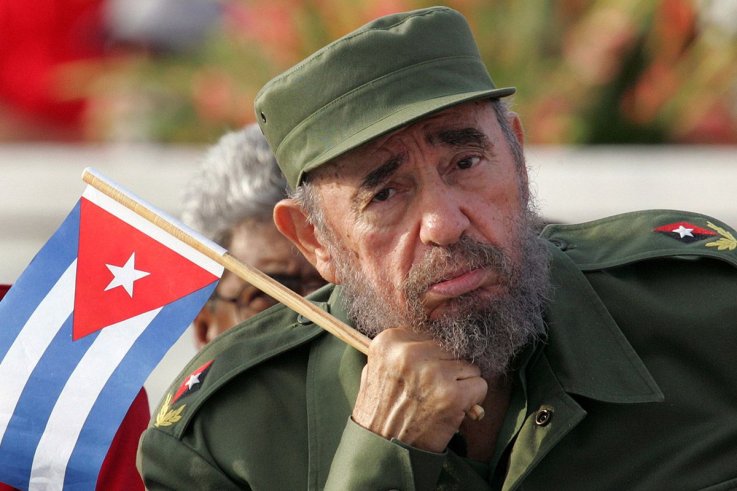 An era has ended in Communist-run Cuba as President Raul Castro retires and hands over the reins to his successor, Miguel Diaz-Canel, born the year after brothers Fidel and Raul led their 1959 leftist revolution.
However after nearly 60 years of Castro rule, the change is not expected to herald sweeping reforms to the island's state-run economy and one-party system, one of the last in the world.
Former First Vice President Diaz-Canel, 57, is seen as a stalwart of the Communist Party, designated by the constitution as Cuba's guiding political force, who has worked his way up the party's ranks over three decades.
Raul Castro, 86, will retain considerable power as he will remain head of the Communist Party until a congress in 2021.
Cubans hope the next government can resurrect one of the world's last Soviet-style centrally planned economies that has failed to improve under limited market reforms by Castro. Those domestic economic woes have been exacerbated over the last year by a decline in aid from ally Venezuela and a partial rollback of the U.S.-Cuban detente, dampening a tourism boom.
Analysts say it will be tricky for Diaz-Canel to get the party and government to deepen the reform process, given his predecessor struggled to do so despite his clout as one of the revolutionary leaders.
Cuba's relationship with the United States has nosedived since Donald Trump was elected U.S. President. Washington has reduced staffing at its Havana embassy to its lowest level since the 1970s due to a spate of unexplained illnesses among its diplomats—a political move to justify unraveling the detente, critics say.
The U.S.-Cuba detente, under former U.S. president Barack Obama in 2014, was one of the highlights of Raul Castro's presidency and part of his broader opening of the island in order to preserve Cuban socialism beyond his "historic generation." Castro allowed Cubans to travel more freely and to own cellphones and property, while expanding internet access, albeit continuing to limit public dissent.
In this gallery, Newsweek looks back at nearly six decades of the house of Castro, starting with the revolution in the late 1950s.
— Reuters contributed to this report.