Did Raven-Symoné Respond to Orlando Brown's 'Dr. Phil' Interview After Saying He Wants to 'Marry' Her? What Star Posted on Instagram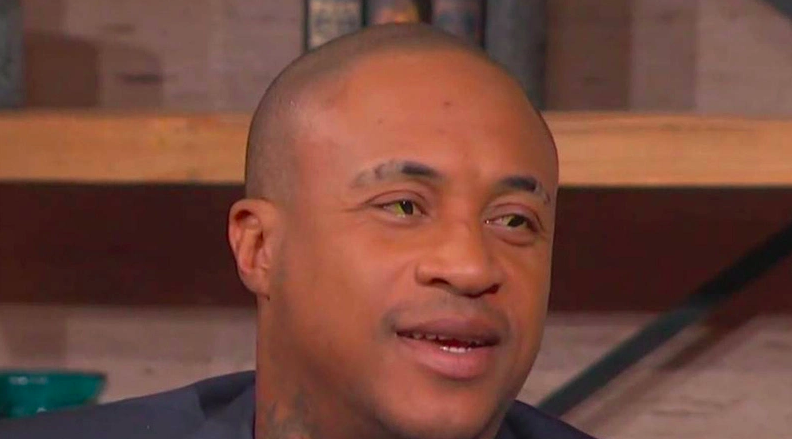 Raven-Symoné has yet to issue a statement after her former That's So Raven co-star, Orlando Brown, when on The Dr. Phil Show Friday and made some strange statements. Firstly, he wore strange green-and-black snake contacts, claimed late pop star Michael Jackson was his father and that he wanted to marry Raven.
Raven's name became a top-trending topic associated with Brown's name, with some people searching to see if she had responded. It's unknown if the actress is aware of Brown's interview or if she has spoken to him privately.
While she didn't directly reply to Brown or his appearance on McGraw's show, which shocked many of his viewers, Raven didn't abstain from social media. She took to Instagram to share a picture of herself at the Dallas Cowboys vs. Tampa Bay Buccaneers football game. "Bomb seats #tink thank you!" she wrote on Sunday, sharing a picture of the stadium.
After Brown had some legal trouble last year, Dr. Phil McGraw was attempting to have an intervention on Friday with the actor, who was arrested for alleged felony drug possession and alleged battery. He was charged with possession of misdemeanor drug paraphernalia.
During the episode, Brown claimed his contacts were inspired by his "father," the King of Pop. He later clarified that Jackson was not his real father, just a "father figure."
My full name is Orlando Brown Prince Michael Jackson Jr. aka Blanket," the actor said, laughing. "My nickname I gave to myself. My father was Michael Jackson, the great Michael Jackson…I used to always wonder why I'm so astronomically blessed and gifted when it comes to being talented. I rap, sing and I do everything immaculately," he told the television psychologist. "The eyes. And also just speaking to different Jackson family members that, you know, have confirmed it. So yeah, it's a blessing to know that. I can sit here today and say, that yeah, that Michael Jackson was my father."
Brown said he had a positive relationship with Raven. "I want to marry her. I have to find out a way to ask her. Right now, I'm just chilling," he said.
He claimed he was sober and refused help with McGraw offered it. "That sounds cool but I don't have the time right now," he said. "I really wish I did have the time. I've been going through treatments and a lot of group sessions and all of this stuff unnecessarily in the first place. I refuse to let myself believe that, you know, I have a problem."
"I think some people on the outside need to grow up and they need to really take responsibility for what they've done in their lives and stop trying to hide between other people's masks," Brown continued. "I just got out of rehab, out of the E.R. I'm not doing no more time away from my kids that I need to. I want my kids to be with me in Neverland."