Who Is Actor Raven-Symoné Pearman's New Wife Miranda Maday?
Raven-Symoné Pearman is now a happily married woman. The actor and former co-host of The View shocked fans when she announced on Thursday that she tied the knot with her new wife, Miranda Maday.
Pearman shared a photo of the newlyweds embracing on their wedding day.
"I got married to a woman who understands me from trigger to joy, from breakfast to midnight snack, from stage to home. I love you Mrs. Pearman-Maday! Let's tear this world a new a**hole!!! I's married NOW," the 34-year-old wrote.
In a second photo, Pearman revealed the intimate backyard setting in which the pair celebrated their nuptials. "Thank you to all those who helped and for those who understand why it was small during this time," she wrote.
Although fans were full of congratulatory messages on social media, many of them were completely surprised to learn about the actor's new marriage. Pearman has apparently managed to keep her relationships under wraps and many fans weren't even aware that she and Maday were dating.
Maday also shared an image of the couple on her Instagram. "8PM ~ my wife for life," she wrote.
While Pearman has lived a life in the spotlight, her new spouse apparently keeps a relatively low profile. Maday isn't particularly active on social media. Aside from her wedding photo, she hadn't posted on Instagram since August 2019. According to Maday's LinkedIn profile, the former University of California Los Angeles student works as a social media manager in L.A.
A former child actor, Pearman rose to fame in the 1990s when she starred on The Cosby Show before she became a Disney channel star, thanks to roles in the Cheetah Girls movies and her own series, That's So Raven and Raven's House.
In a 2016 interview with the Lexus L/Studio docuseries It Got Better, Pearman said she first realized she was attracted to women when she was 12 years old, but tried to hide her feelings out of worry over how it may affect her career.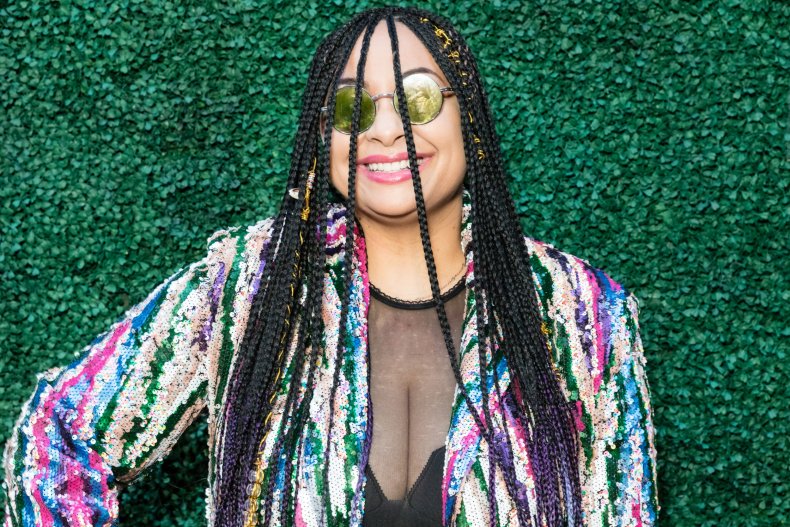 "I kind of pushed myself to open myself up to look for boys," she said. "I never thought I would come out because my personal life didn't matter. It was only what was supposed to be sold as the Raven-Symoné brand."
It was only after she left show businesses to study at the Academy of Art University in San Francisco that she was finally comfortable enough to come out to her loved ones and fans.
"I felt lighter. I felt like I could go out and not have to put on 17 different hats to be myself," Pearman said.