Ravens, Saints the Super Bowl LIV Favorites Among Sports Illustrated Expert Panel
The Baltimore Ravens and New Orleans Saints are the two heavy favorites to play at Super Bowl LIV next month in Miami, according to seven journalists at Sports Illustrated. The San Francisco 49ers, who are the NFC's top seed with home-field advantage throughout the playoffs, are not even favored to make it to the Super Bowl by any of the writers.
Two writers picked the Ravens to win the Super Bowl, two picked the Saints and one each picked the Seattle Seahawks, Green Bay Packers and Kansas City Chiefs.
The Saints are picked by two writers to make it to Miami and lose, and two writers picked the Ravens to lose the Super Bowl. Two writers picked the New England Patriots to lose in the Super Bowl and another picked the Packers to fall in Miami.
As for the San Francisco 49ers, they won a wild game Sunday night at Seattle to conclude the regular season and finish with a 13-3 record, tied with the Packers and Saints. The 49ers got the top seed in the NFC and home-field advantage. Six of SI's seven writers have the 49ers in the NFC Championship game—which undoubtedly would be a home game for the 49ers—but all six writers have them losing, four of the writers picking the Saints in those games.
Here are the SI writers and their Super LIV picks:
Albert Breer: New Orleans Saints over Baltimore Ravens
Jenny Vrentas: Baltimore Ravens over New Orleans Saints
Conor Orr: Seattle Seahawks over New England Patriots
Kaylyn Kahler: Baltimore Ravens over Green Bay Packers
Andrew Brandt: Green Bay Packers over Baltimore Ravens
Mitch Goldrich: Kansas City Chiefs over New Orleans Saints
Bette Marston: New Orleans Saints over New England Patriots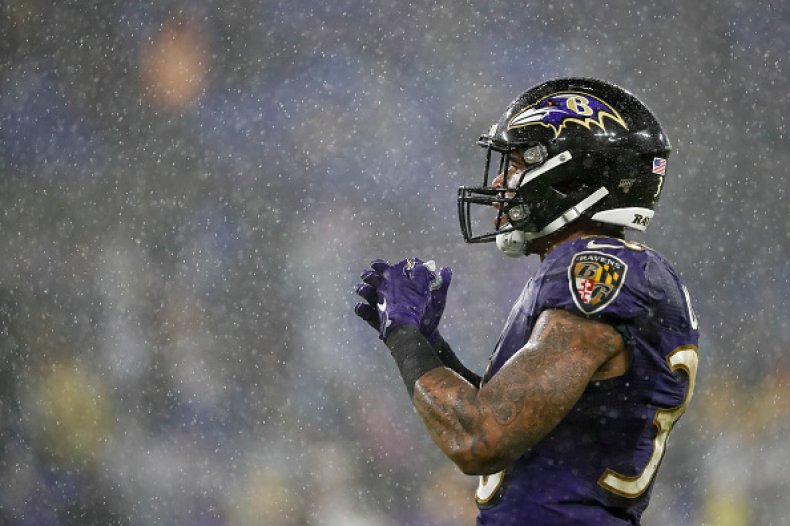 The Ravens are picked to make it to the AFC Championship in all seven scenarios, winning that game four times and losing three times. The Chiefs, picked by one writer to win the Super Bowl, aren't picked to lose the Super Bowl, but they are picked to lose the AFC Championship game three different times—all to the Ravens.
The Chiefs took the AFC's No. 2 seed in the final week of the season last Sunday after they beat the Los Angeles Chargers and the Patriots lost a nailbiter at home to the Miami Dolphins.
Here are the seedings and playoff pairings and TV schedules for the NFL playoffs following the 2019 season:
AFC Playoff Seeds
Baltimore Ravens (14-2)
Kansas City Chiefs (12-4)
New England Patriots (12-4)
Houston Texans (10-6)
Buffalo Bills (10-6)
Tennessee Titans (9-7)
NFC Playoff Seeds
San Francisco 49ers (13-3)
Green Bay Packers (13-3)
New Orleans Saints (13-3)
Philadelphia Eagles (9-7)
Seattle Seahawks (11-5)
Minnesota Vikings (10-6)
Here is the schedule for the Wild Card Weekend (All times ET):
Saturday, January 4, 2020
Buffalo Bills at Houston Texans, 4:35 p.m. (ABC/ESPN)
Tennessee Titans at New England Patriots, 8:15 p.m. (CBS)
Sunday, January 5, 2020
Minnesota Vikings at New Orleans Saints, 1:05 p.m. (FOX)
Seattle Seahawks at Philadelphia Eagles, 4:40 p.m. (NBC)
Divisional Round—teams who had first-round byes will host
Saturday, January 11, 2020
San Francisco 49ers vs. Lower Remaining Seed, 4:35 p.m. (NBC)
Baltimore Ravens vs. Lower Remaining Seed, 8:15 p.m. (CBS)
Sunday, January 12, 2020
Kansas City Chiefs vs. Higher Remaining Seed, 3:05 p.m. (CBS)
Green Bay Packers vs. Higher Remaining Seed, 6:40 p.m. (FOX)
Conference Championship Games
Sunday, January 19, 2020, TBD
Super Bowl LIV
Sunday, February 2, 2020
Miami, Florida