A noted Christian apologist was responsible for repeatedly engaging in sexual misconduct before dying earlier this year, his former ministry has admitted.
Ravi Zacharias, a preacher and lecturer who authored dozens of books defending Christian beliefs, was posthumously accused of sexually abusing multiple women at spas over several years, a few months after his May death from cancer in Atlanta, Georgia. On Wednesday, the ministry he founded, Ravi Zacharias International Ministries (RZIM), released an interim report from an independent investigation it had contracted from Atlanta law firm Miller & Martin PLLC shortly after the accusations were made.
"Sadly, the interim investigation update indicates this assessment of Ravi's behavior to be true—that he did indeed engage in sexual misconduct," the executive committee of RZIM's board of directors wrote in a statement. "This misconduct is deeply troubling and wholly inconsistent with the man Ravi Zacharias presented both publicly and privately to so many over more than four decades of public ministry."
"We are heartbroken at learning this but feel it necessary to be transparent and to inform our staff, donors, and supporters at this time, even while the investigation continues," they continued. "We are devastated for those who have suffered from Ravi's misconduct and for the pain that they are enduring."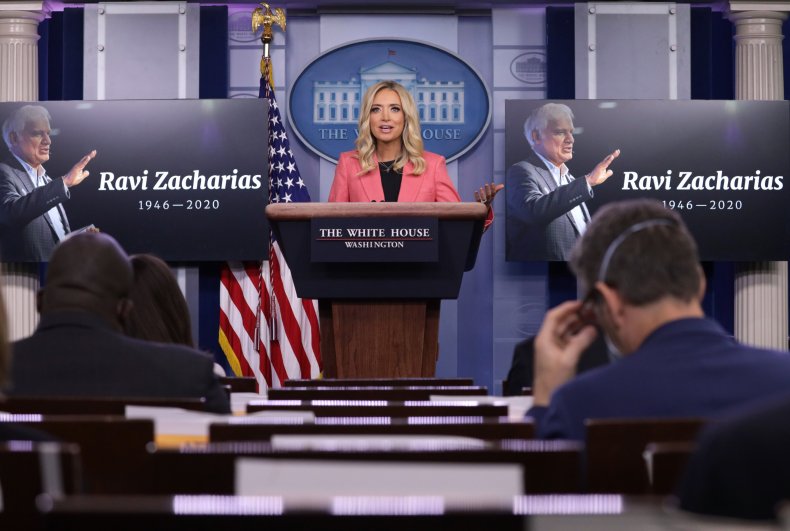 Although the interim report does not provide specific details of Zacharias' alleged misconduct, it does conclude that he "engaged in sexual misconduct over the course of many years" based on interviews with massage therapists who spoke "candidly and in great detail" and a "review of documents and electronic data."
Zacharias allegedly abused multiple employees at two spas that he co-owned in the Atlanta area. Anna Adesanya, who managed one of the spas from 2009 to 2013, told World magazine that one of her employees had complained about the preacher asking for "more than a massage," before she was fired when word of the complaint reached Zacharias. At least one of the spa's co-owners had also questioned Zacharias' motivation for investing in the spa.
"If you said to me, a preacher is invested in a spa, I would think, 'Why? Why did this man take an interest in a spa?'" Juanita Bonds, a former co-owner of the spa, told the magazine. "I can't make church and spa work no kind of way."
A September report from Christianity Today described Zacharias' alleged sexual abuse and assault of three anonymous women who had worked at the spas as massage therapists. Zacharias reportedly made inappropriate comments and requests for sex, while also exposing himself and touching or groping the workers without their consent. He also allegedly "masturbated in front of one of the women more than 50 times."
Prior to the investigation, RZIM had dismissed the allegations against Zacharias as false. They also backed up their founder's denial of a 2017 allegation from Lori Anne Thompson, a Canadian woman who said that Zacharias had sent her inappropriate text messages including request for nude photographs. The same year, Zacharias was accused of falsifying his academic credentials. He stopped referring to himself as "Dr. Zacharias" after admitting that his doctorates were honorary, according to The New York Times.
The RZIM board says that the investigation of their former leader is ongoing and they expect the full report to be released in "January or February," vowing to "speak more comprehensively to all concerned after the completion of the investigation."
White House Press Secretary Kayleigh McEnany praised Zacharias during a press conference following his death in May, while Vice President Mike Pence attended and spoke at his funeral. President Donald Trump also praised the deceased preacher, saying that he had been "instrumental in helping millions of people around the world come to know the love and mercy of Jesus Christ" by attempting to make "the intellectual case for Christianity."
Newsweek reached out to RZIM for comment.