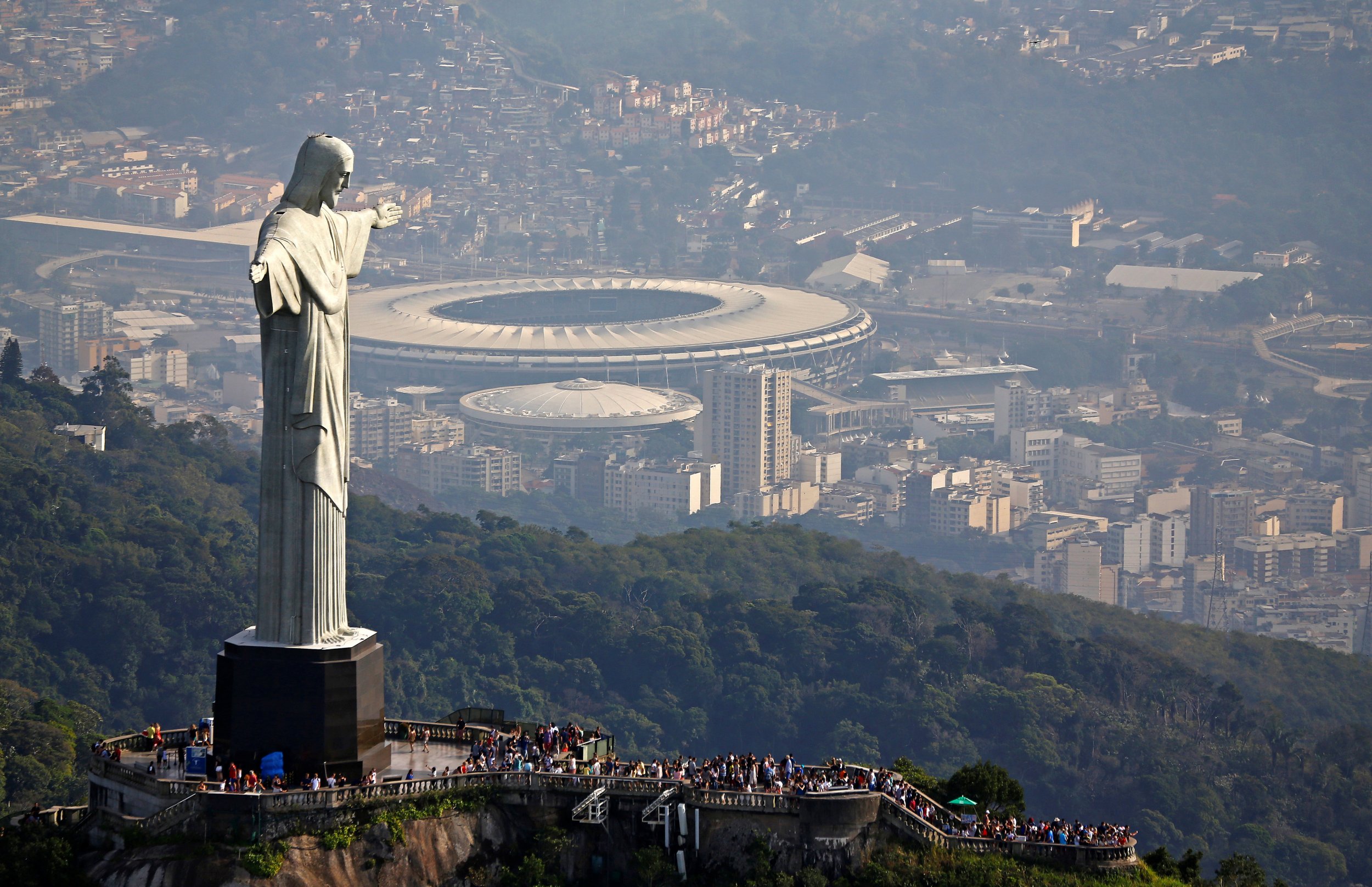 No word currently in use in the English language adequately expresses the extreme foreboding associated with the upcoming Rio Olympics, so I made one up: disastrophe.
The New York Times recently called the 2016 Summer Olympics "an unnatural disaster." Just last month, the governor of the state of Rio de Janeiro declared "a state of public calamity." Perhaps something was lost in the Portuguese-to-English translation, but then again maybe that's a euphemism for shitstorm.
Oh, yes, Rio de Janeiro is literally a shitstorm. On Tuesday night's edition of HBO Real Sports, reporter Jon Frankel visited one favela that alone had 23 open sewage lines. The report went on to state that 30 percent of the city's sewage lines are openly exposed. If Guanabara Bay, the site of the sailing competitions, were any more polluted with fecal matter, Andy Dufresne would be making a run for freedom through it.
"They can try to block big items like sofas and dead bodies," Stelberto Soares, a municipal engineer, recently told The New York Times, "but these rivers are pure sludge, so the bacteria and viruses are going to just pass through."
A local pediatrician, Dr. Daniel Becker, told the Times that athletes competing in open water events, such as marathon swimming or the triathlon, will "literally be swimming in human crap." Becker and other health officials advise these Olympians to keep their mouths shut, which is itself a medal-worthy feat while swimming. There's a reason why Flint, Michigan, did not bid for the Summer Games.
Rio is a disastrophe, although reports about the widespread effects of the Zika virus may be overheated. According to a recently published academic study by professor Eduardo Massad of the Sao Paulo School of Medicine, a woman is 10 times as likely to be raped in Rio as to contract Zika, and a man is 10 times as likely to be shot to death. Mosquitoes should be the least of any tourist's worries.
Besides, this year, 21 people have already been killed by stray bullets outside of Olympic venues or on routes between them. So let's hope your mosquito netting is bulletproof.
Rio is a looming disastrophe, but if you go you will probably survive. Probably. Sure, two people died in April when a 50-meter stretch of an elevated bike path collapsed and fell into the sea, but were they even wearing helmets? Who knows?
Last April, Jason Lee, a jiujitsu fighter from New Zealand who has lived in Rio the past 10 months, was kidnapped at gunpoint, driven to an ATM and forced to withdraw the equivalent of $866. This is not uncommon: "Lightning kidnappings" are nearly as popular in Brazil as feijoada. What may have upset Lee is that his two abductors were Brazilian highway patrol officers, but then this bankrupt country has been delinquent in paying salaries to many police officers for months. Besides, to paraphrase a certain presidential nominee, "I like martial arts fighters who don't get kidnapped."
Oh, it's a mess all right. The Australian contingent refused to move into their Olympic housing after finding gas leaks, exposed wiring and blocked toilets. "Water came down walls," said Australian Olympic chief Kitty Chiller (which sounds like the worst product in the history of QVC). "There was a strong smell of gas in some apartments, and there was 'shorting' in the electrical wiring."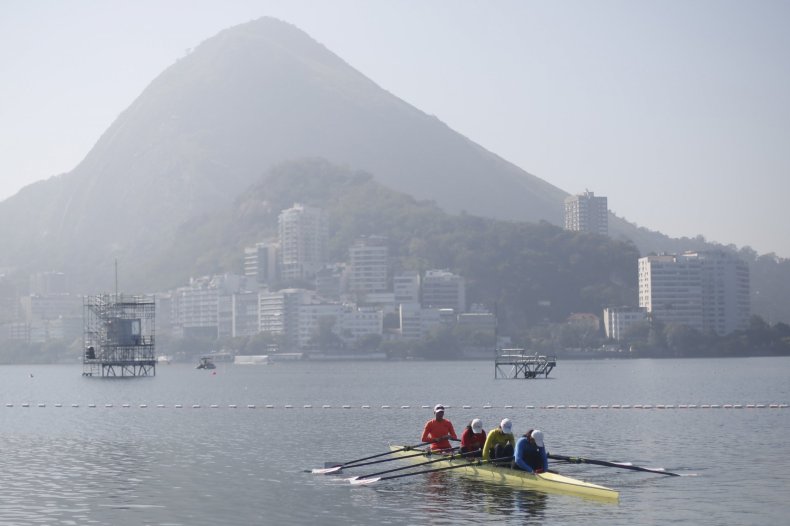 As more than 4,000 local families have reportedly been forcibly evicted from their homes to accommodate Olympic construction, Chiller's concerns have garnered little sympathy from locals. "We want them to feel at home here," said one, Eduardo Paes. "I almost feel like putting a kangaroo to jump up and down in front of their building."
Eduardo Paes, by the way, is the mayor of Rio de Janeiro.
Rio is far from the first Summer Games to be opening or operating under a dark cloud. A bomb went off in Atlanta's Centennial Park 20 years ago this week, killing one, on the opening weekend of the 1996 Summer Olympics. Athens in 2004 was said to be woefully unprepared with its facilities, yet the games went off nearly without a hitch (a deranged nut-job grabbed the leader of the men's marathon in the 21st mile and pulled him to the ground, altering the race's outcome). A U.S. citizen, the father-in-law of American men's volleyball coach Hugh McCutcheon, was fatally stabbed by a Chinese national at a tourist site on the first full day of competition in Beijing. And, of course, everyone remembers Munich in 1972, when 11 Israeli Olympians were the victims of an extremist attack.
So, yes, a call to "Braxit" is imprudent. The games must go on. Still, with each quadrennial, the chore of hosting a Summer Olympics (even if it happens to be winter, locally, as it is in Rio) becomes more and more untenable. It's like that moment when your mother finally throws up her hands and declares, "This Christmas we're going to Applebee's."
Perhaps the five-ring circus that is the International Olympic Committee will one day declare a permanent site. Or know better than to award the games to a nation that is roiled by corruption and bankruptcy. To distance itself from disastrophe.
For now, though, the program at the 2016 Rio Games includes: disease-carrying insects, estuaries of effluent, stray bullets and hostage-taking policemen. NBC may be better served by promoting the fortnight not as a Summer Olympics but as a reboot of Fear Factor. And if you have a complaint, make like an open water Olympic swimmer: keep your mouth shut.
About the writer
John Walters is a writer and author, primarily of sports. He worked at Sports Illustrated for 15 years, and also at NBC Sports where he won two Sports Emmys for his on-air writing at the Athens and Beijing Olympics. He has also worked at AOL Fanhouse and The Daily, as well as waited at a popular Manhattan steakhouse. Walters is the author of The Same River Twice: A Season With Geno Auriemma and the Connecticut Huskies. He is the founder of mediumhappy.com, a pop culture blog that he updates daily. He holds a B.A. from the University of Notre Dame, where he studied pre-med and rowed crew.