Ray-Ban Stories: Facebook's Camera Glasses Are The Start of Smart Glasses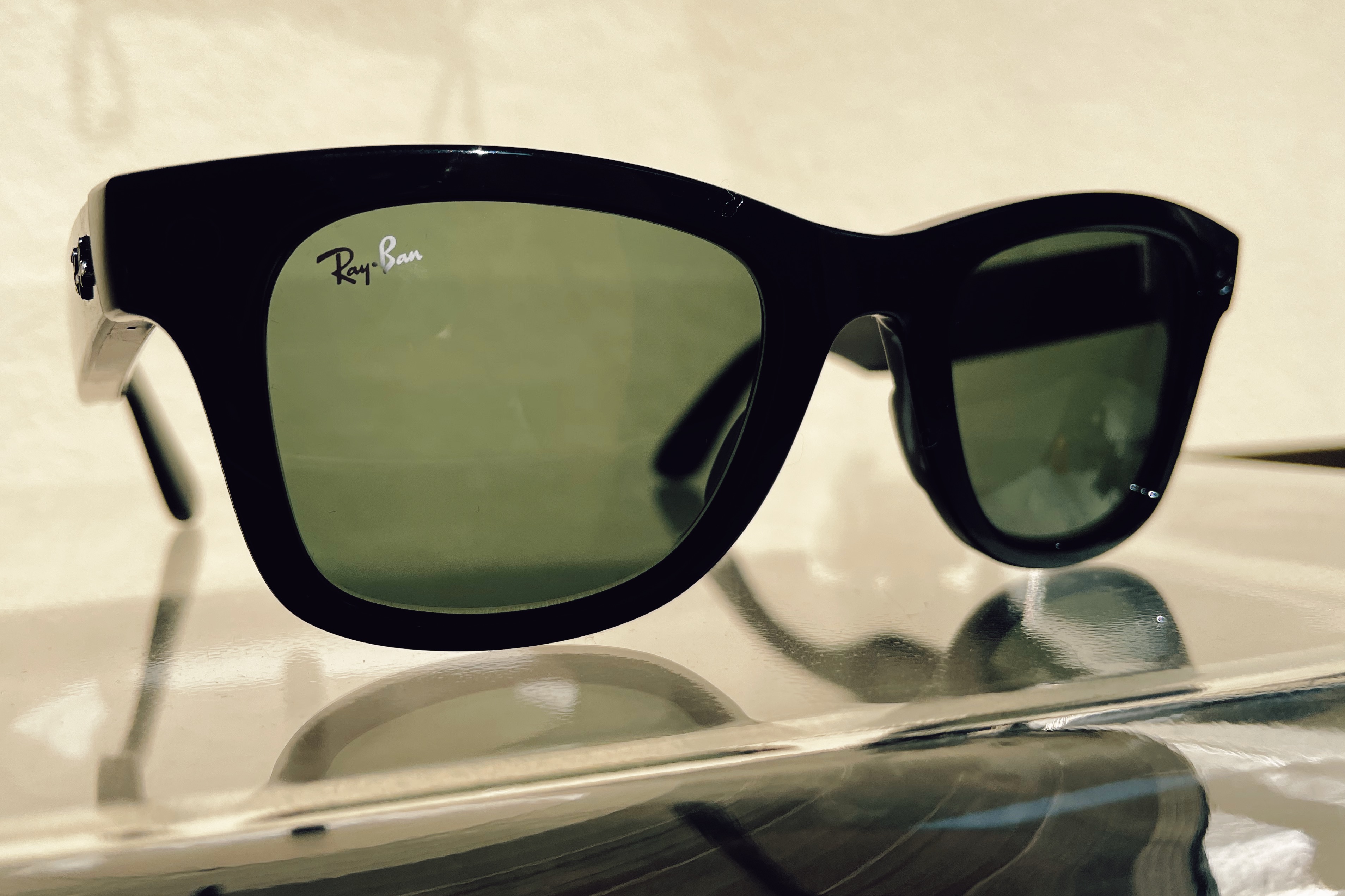 Riding an electric skateboard at 25 miles per hour is exhilarating. Sharing that first-person experience could be as simple as reaching and clicking a button on the side of Ray-Ban's new Stories glasses.
Ray-Ban Stories are sunglasses with cameras, speakers and microphones all neatly hidden around the frame. Two cameras in the front of the frames can either take pictures or record 30-second videos. The speakers in the stems let you take calls and listen to audio. The combined technology makes the total package an easy-to-use device that allows you to be in the moment, racing down a hill, and capture it as well.
While Stories is a Ray-Ban branded product, it partnered with Facebook for the software side of things. Connect the glasses to the Facebook View app and log in using your Facebook account to sync photos and adjust settings.
Stories may sound a bit futuristic, but Amazon already has Echo Frames with speakers and its Alexa voice assistant. Bose has audio Frames. Even Razer, the gaming company, has Bluetooth smart glasses. Ray-Ban Stories could be a catalyst for a smart glasses category of products, but this isn't a new concept.
The truth is that Spectacles from Snap Inc. was the start of smart glasses. The second version of its product in 2018 was nearly perfect—for a sunglasses product that takes pictures and videos. The problem is that the device and company were a tad early to market a few years ago, in hindsight. Now, the Ray-Ban Stories, with their iconic Wayfarer design, feel like they could be much closer to mainstream adoption.
As the trend grows for this product category, the curious will want to know how Ray-Ban Stories work in practice—are they useful? And, what are the privacy implications, both for the wearer and unsuspecting subjects?
TL;DR
Pros:
Solid image quality for video and stills
Traditional, fashionable, Wayfarer design
Cons:
Touch (media) controls are easy to activate accidentally
No auto-off power functionality
Buy at Ray-Ban.
Ray-Ban Stories Look and Design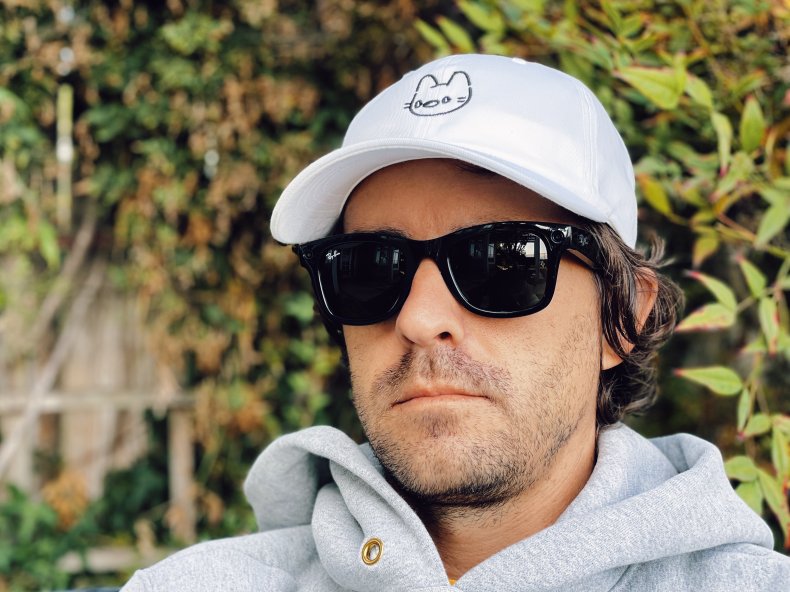 It might be obvious, but Ray-Ban Stories is primarily an outdoor product. (Though you can order them with prescription or blue light filtering lenses for indoor/computer use.) However, most models of Stories are essentially sunglasses. In that vein, Stories really do look like a standard pair of Ray-Ban sunglasses. This is great but also important. It doesn't feel silly to wear them.
I tried the Wayfarer model in a shiny black frame with green lenses. They feel like sunglasses and look like sunglasses. There are two visible cameras, one on the left and one on the right, next to each lens. The cameras are visible on the shiny black frames, but they do blend in, so they're not immediately apparent. The stems are ever so slightly thicker than traditional Wayfarer sunglasses, but just barely. The speaker on each stem is practically invisible. There's a physical button on the top of the right stem, but it blends in too.
Inside the frames is a power button on one side and a pinhole-sized LED light on the other. The light serves as a notification indicator for the wearer. I like having a dedicated power switch. The glasses also don't have a way to turn off automatically after a period of inactivity—only a physical switch.
Smart Glasses Setup
The Ray-Ban Stories come in a hardshell charging case. They also come with a soft sleeve holder. You can recharge the glasses by placing them in the case. The case charges using a USB-C cable.
The Facebook View app is required to use Stories. And to use the View app, a Facebook account is needed. Even though the apps will not automatically send pictures or videos from the glasses to Facebook, an account is still necessary to use the product.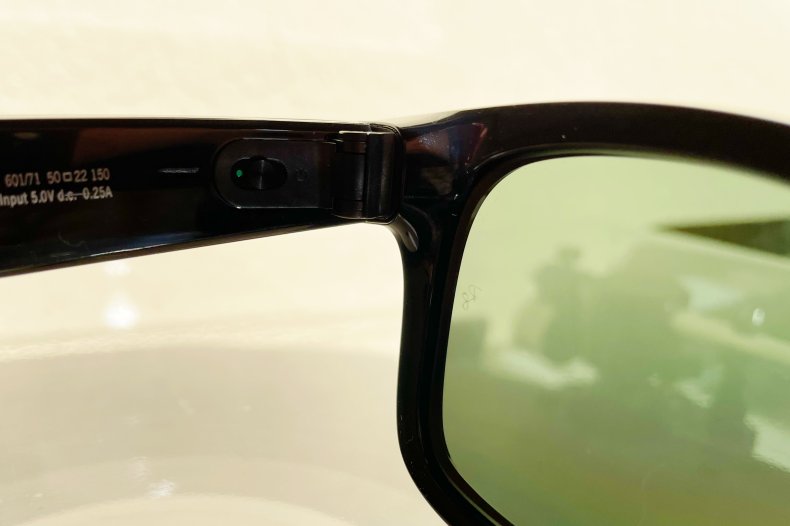 From box to using Stories, it took me about 20 minutes. From downloading the View app to pairing and updating the firmware, it was simple enough but did take more than a couple of minutes.
The controls to take your first photo (press and hold the top button) are easy to do. Taking a video is even easier as it's just a single press—no hold. Videos will record for 30 seconds unless you press the button to stop them before that time. You can stitch multiple 30-second videos together to create a longer video montage.
Camera Glasses Privacy
Using the Snap Spectacles since 2017 has prepared me for conversations around sunglasses, cameras and privacy. Ray-Ban and Facebook are trying to be preemptive around privacy in a few ways. First, when you activate the camera (photo or video), a white LED next to the camera sensor is visible to those around you. There is also a sound indicator for each interaction. There is a digital shutter sound that happens when capturing a moment. You can change the volumes of these sounds in the settings, but you can't turn the sounds off.
According to the product's terms of service, you're not allowed or supposed to tape the outside light indicator. Are these items enough to keep the creepy factor low? You'll need to decide.
I think the decision will come down to the places you plan to snap memories as to whether you'll feel creepy or not. It's always possible to try and take a picture of someone in public. The difference here is that people might not expect your sunglasses to capture the moment. My guess is now that Facebook has entered the conversation, it won't take long before many more people are aware that this type of thing may be possible.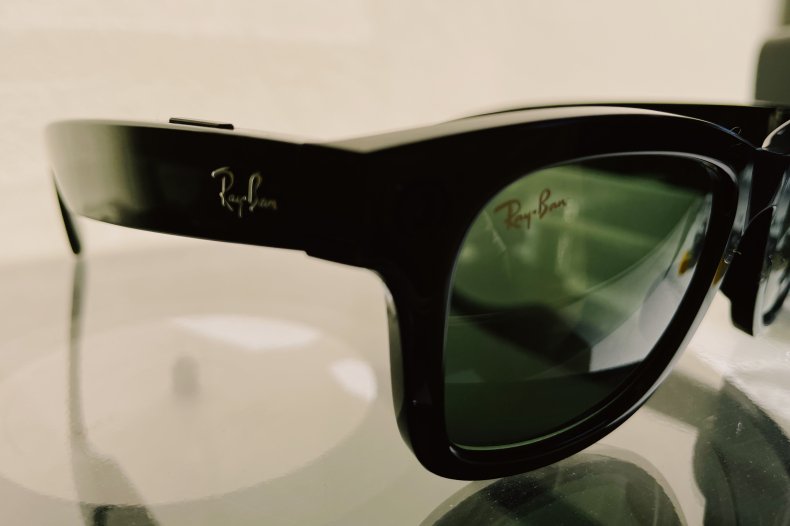 The Future of Smart Glasses
Are smart sunglasses an inevitable future of technology devices? I do think that augmented reality glasses are the future of wearable technology. But, until we get to more affordable transparent displays, cameras and speakers stuffed into glasses will have to do. There are still plenty of benefits at the present until we get to the future. Having a camera in your glasses means that it is always ready, and your hands can remain free. Plus, having speakers in the stems means that ears stay free and no fatigue from wearing earbuds all day.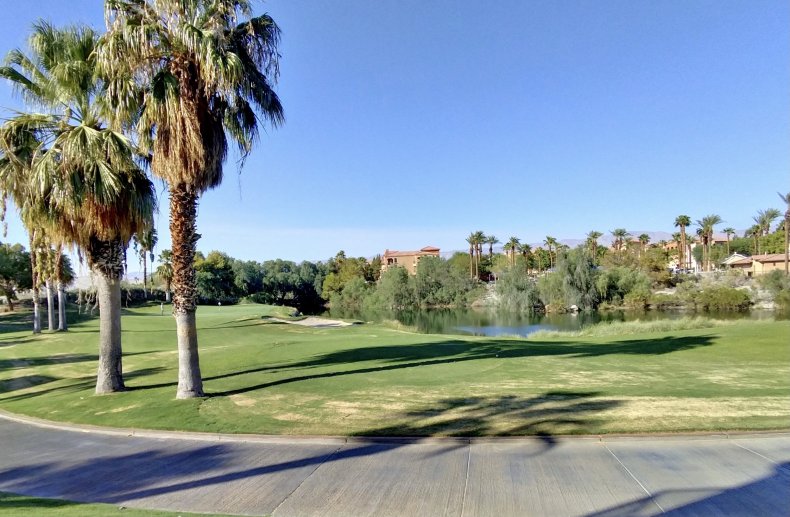 In terms of specs, Ray-Ban Stories have a dual 5-megapixel camera system and shoot 2592 by 1944 resolution images. The videos it takes are 1184 by 1184 at 30 frames per second. The frames can store 500 photos or 30 videos of 30 seconds in duration—or a combination of the two formats.
Stories get around six hours of battery life with moderate use. That includes a little audio listening, some calls and doing some photography. The hardshell charging case that comes with the glasses can recharge them three times before charging the case. It takes 70 minutes to fully charge the glasses in the case.
I wish that the glasses could detect if they are folded and laid upside down to go into a standby mode or power off. In my experience, standby time lasted most of the day. If the battery on the sunglasses does die, it still works to block the sun.
The Stories aren't single purpose, but photography/videography are the primary focus. The videos and photos it captures are overall good quality, especially considering the small sensor size. If you're listening to audio and tap the record button, the audio will pause to not record the audio coming from the speakers.
While recording videos while riding an electric skateboard might be an extreme use of Stories, there are plenty of everyday interactions, too. It's freeing not to need to reach for your phone to record your kid at a little league game. You don't even need to have your phone around to record a video. You'll only need it later to transfer the moments you captured.
The other big component of this product is audio. The audio quality sounds well-rounded, at low, modest volumes, including some bass frequencies. Once the volume rises beyond 50 percent, the sound fidelity goes out the window altogether. Still, the speakers sound better than I was expecting for audiobooks, podcasts or casual music listening.
Be aware; there's plenty of sound leakage, so if you do turn the volume up past 40 percent, you can expect to give a taste of what you're listening to to the people around you. It will depend on where you're listening, whether it's outside or inside, and how close other people are as to whether you'll annoy people around you.
For comparison, Amazon's Echo Frames don't have a camera, primarily aimed at listening to audio—voice assistance, too—and cost around $250. It makes these pair of genuine Ray-Ban glasses for $300 feel reasonably priced.
The audio touch controls on the right side of the frames are sensitive. Probably too sensitive for my preference. I would accidentally touch them and start or stop audio all the time. I wish the image capture button were on the left side instead of on top of the audio controls to mitigate accidental touches.
Facebook View App
The companion app, called Facebook View, is barebones. It's minimal, and its primary job is to transfer content from the glasses to your phone. The app has a few configuration settings, but mostly it's about the content.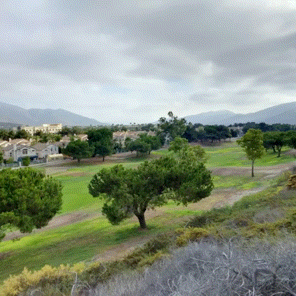 This is an example of a motion photo effect that can be added within the Facebook View app.
TYLER HAYES
I really appreciate the simple editing tools the app provides. You can adjust a handful of items such as saturation and contrast. Also, you can trim videos and crop photos. Best of all is the ability to join multiple images and videos together. The effects are intelligent and turn four minutes of mediocre footage into a snappy 30-second recap. The few photo effects available that make still images move seem unnecessary, but they're still fun and well done.
Should You Buy Ray-Ban Stories?
At the moment, I think Ray-Ban Stories are the best smart glasses available. Bose's Sport Frames are better for listening while working out, and I wish Stories were waterproof, but overall it's a useful, solid product.
I think we've reached the point that camera glasses no longer need to be a novelty. There are plenty of compelling uses for capturing memories with your family or during casual sports. Of course, it will be absolutely critical for Ray-Ban and Facebook to adjust software settings (and future hardware revisions) to avoid misuse of the product. But, if you're sold on how you would use Stories, then go for it. If you're not sold yet, then stick to some nice sunglasses, your camera phone and a reasonably priced pair of earbuds—like the Ear (1) from Nothing.
Buy at Ray-Ban for $299.99.
Newsweek may earn a commission from links on this page, but we only recommend products we back. We participate in various affiliate marketing programs, which means we may get paid commissions on editorially chosen products purchased through our links to retailer sites.