Ray Fryberg, Father of Marysville-Pilchuck High School Shooter, Guilty on Gun Charges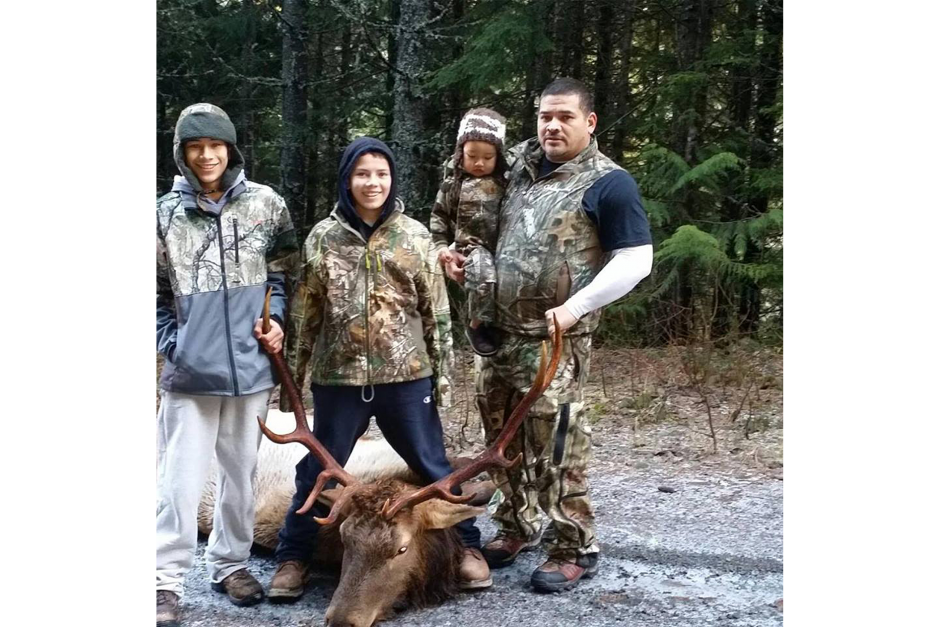 A jury in Seattle found Ray Fryberg Jr. guilty on Tuesday on six counts of unlawful possession of firearms. The decision comes nearly a year after his son, Jaylen, used one of those guns to kill four friends and himself in the Marysville-Pilchuck High School cafeteria, the deadliest high school shooting in a decade.
Fryberg's lawyer, John Henry Browne, says the Frybergs are "very sad about the results…. I think big picture is the case shouldn't have been tried in Seattle. Everyone in the jury knew about the Marysville-Pilchuck shooting, everybody did, and telling them to put it out of their mind is like telling them to put 9/11 out of their mind, in this community, anyway."
An attorney who represents the families of Jaylen's victims was unavailable for comment. However, in interviews with Newsweek before the decision, family members called for the justice system to hold Ray Fryberg accountable.
On October 24, 2014, Jaylen, 15, invited his friends to lunch. In the cafeteria, he pulled a Beretta handgun out of his backpack and fired at his friends, some of whom were cousins, working clockwise around the table. He shot five of them in the head before turning the gun on himself. One of the victims survived, and two more friends at the table escaped unharmed.
Hours after the shooting, Ray Fryberg told police he had kept the gun Jaylen used in the center console of his pickup truck, along with extra magazines, according to law enforcement documents.
Fryberg is a member of the Tulalip Tribes and lives on the tribal reservation. In 2002, the tribal court found him guilty of committing domestic violence against a girlfriend. The court granted her an order of protection, which prohibited Fryberg from contacting her. It also said he could not possess firearms. Years later, when purchasing the guns, Fryberg said on a form that he was not the subject of any protection order.
Police arrested him in March on charges of owning the Beretta when it was unlawful for him to do so. In July, prosecutors added charges for additional guns.
The trial lasted five days. Fryberg's lawyers had attempted to distinguish the gun ownership case from the school shooting. They requested the judge move the case out of Seattle, located a 50-minute drive from where the shooting happened in Marysville, Washington, and they attempted to bar mentions of the shooting during the case.
His lawyers have said Fryberg didn't know he couldn't possess firearms.
The federal government has since launched the Tribal Access Program for National Crime Information to increase communication between the federal and tribal governments.
Browne, Fryberg's lawyer, indicated he will likely appeal the decision. "This whole thing is vengeance," he says. "I don't see how the victims of the shootings' families get much from this."
Sentencing is scheduled for January 11, 2016. It was not immediately clear what sentence the prosecutors will seek. He faces up to $250,000 in fines and 10 years in prison for each count. The court did not take Fryberg into custody.
"They're just walking around in a fog and have been ever since October," Browne says, referring to the Fryberg family. "This is just like pouring salt in the wounds."
Earlier this month, Newsweek published accounts from survivors of the shooting. "People are entitled to be devastated, and we never wanted anybody to have to go through anything like that, but we had no idea what happened," a Fryberg family member said about Jaylen. "We didn't create a monster."
Correction: This article previously incorrectly stated that Jaylen Fryberg shot four of his friends in the Marysville-Pilchuck High School cafeteria. He shot five friends.