'No Sudden Move' Star Ray Liotta on Why He's so Good at Being Bad
Ray Liotta plays a tough-talking hardened criminal in his new movie—stop us if you've heard this one before. He's been talking to Newsweek about his bad guy image, which he says couldn't be more different from his real character.
Liotta is part of the impressive ensemble cast list in Steven Soderbergh's new noir thriller No Sudden Move, available to watch on HBO Max now.
It tells the story of the fallout from a criminal job gone wrong. Joining Liotta in the movie is a star cast comprising Don Cheadle, Benicio del Toro, Julia Fox, Brendan Fraser, Bill Duke and David Harbour.
The actors are set against the muted color schemes of 1950s Detroit. The movie opens with a mafia middle-man (Fraser) recruiting some small time crooks for an "easy job."
Of course nothing is ever as easy as that in the movies, and we follow Curt Goynes (Cheadle) and Ronald Russo (del Toro) as their job goes goes awry. Trying to stay one step ahead of the mobsters chasing them, they also aim to score a payday for their troubles. One character they encounter along the way is the insecure, but incredibly threatening Frank Capelli, played by Liotta.
Ray Liotta is a man who's played both sides of the law over his career, from Goodfellas to Copland, and Ice Man to Observe and Report. Liotta is famed for his consistently intimidating characters, but he thinks he has demonstrated a wider range than that.
"I like to think I was good in the Muppet movies too," Liotta points out. He made a cameo in 1999's Muppets from Space as Gate Guard #1 and played inmate Big Papa in the 2014 movie Muppets Most Wanted.
He believes that the many tough characters he plays are far removed from the real-life Ray. He told Newsweek: "It's just fun to play make believe. I've never been in a fight. I'm not a tough guy.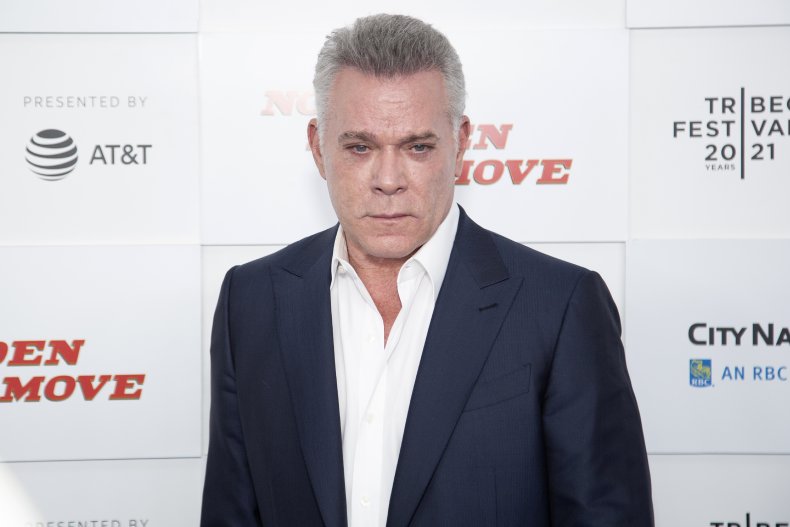 "It's fun to play characters like that, there's a freedom in it. It's somewhat exhilarating to do something different and to be... controlling."
Controlling is an appropriate word for Liotta's character Frank in No Sudden Move. He manipulates the people around him, including his wife, whom he suspects of having an affair.
Julia Fox plays Vanessa Capelli, and naturally shares a lot of screen time with Liotta. Since bursting onto the screen in her debut role in Uncut Gems, Fox says she's been taking notes from the people around her on a film set. "Right now I'm pretty fresh here so I'm always looking and always observing and learning."
Including this movie, she's now worked closely with Adam Sandler, The Weeknd, Liotta and del Toro to name just a few. Fox says she's trying to make the most of these early experiences in her career.
On the other actors, she said she watches: "How they're running their lines and how they're delivering things. Just how they conduct themselves, I'm definitely taking notes on that I'll carry them with me onto the next project. These are the most valuable lessons in life."
No Sudden Move marks the first time that both Liotta and Fox have worked with Steven Soderbergh. Fox says despite having to film during a pandemic, she very much felt like she was on a "Soderbergh set." She said: "Definitely. There were a lot of COVID protocols and restrictions and distancing in place.
"But it did feel like a very, very important place to be," Fox said.
No Sudden Move is available to watch exclusively on HBO Max now.