Ray Rice Climbs Fantasy Football Charts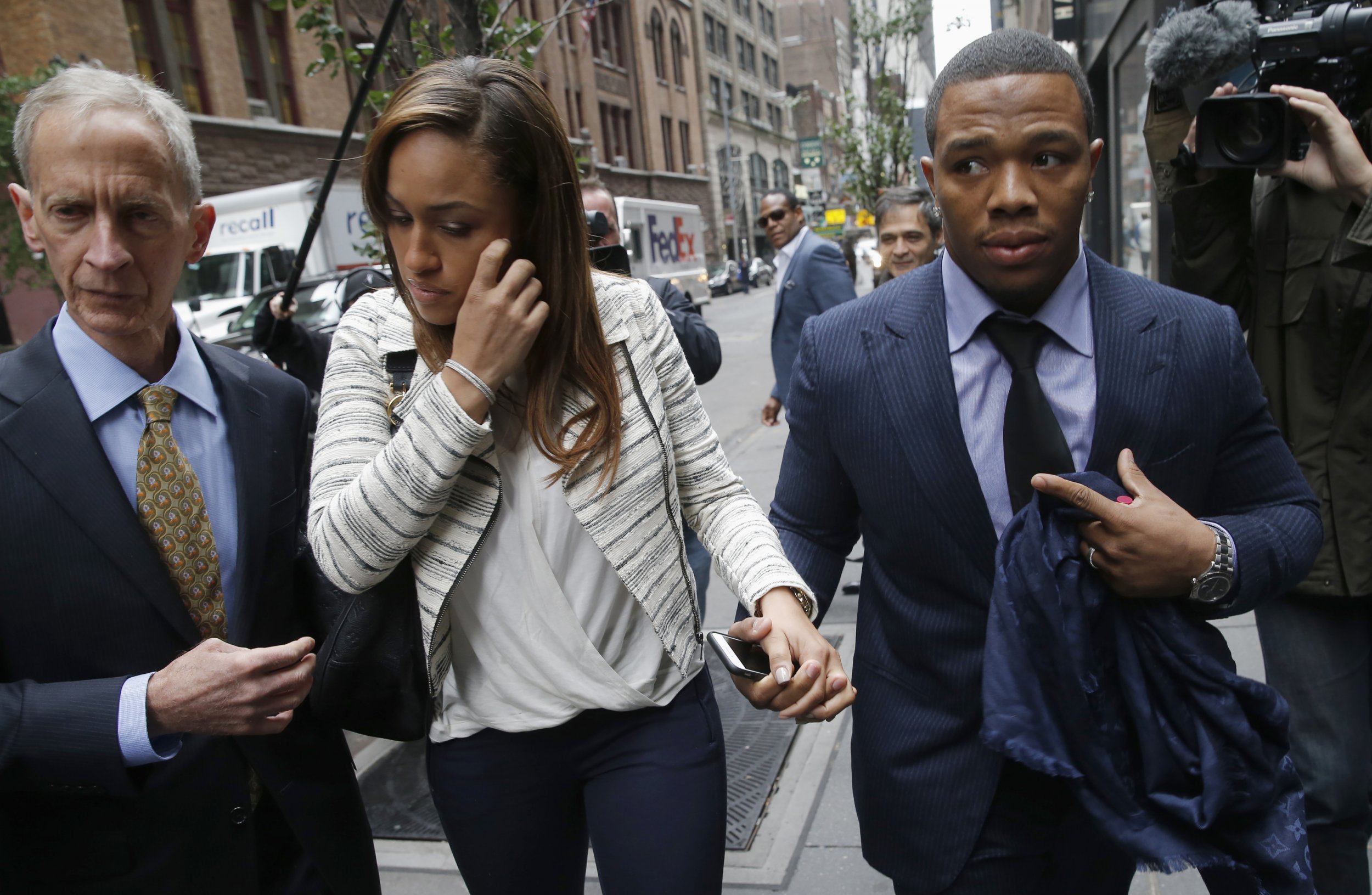 Ray Rice won his appeal against the National Football League on Friday and can officially be signed as a free agent. Rice was suspended from the NFL after a video of him assaulting his wife, then fiancée, Janay Rice, surfaced. Initially, the NFL suspended Rice for three games after the incident was reported but suspended him indefinitely following the video being released.
Since winning the appeal, four teams, including the New Orleans Saints, have reportedly shown interest in picking up Rice, and thousands of fantasy football players expect him to be back on the field before the end of the year. By Friday night, Rice racked up over 230,000 adds to fantasy teams, according to Yahoo Transaction Trends. He became the most drafted player in fantasy football on Friday, beating out Matt Asiata, the second most added, tenfold. Asiata, also a running back, had only only 21,002 adds. On Sunday, Rice was added another 20,000 times, though he was also dropped almost 12,000 times.
Rice has reportedly spent his entire suspension training, in anticipation of being signed as a free agent before the season's end. Not all are optimistic for his football future, fantasy or otherwise. The Colts, who reportedly showed some interest in recruiting Rice and are in desperate need of a running back, have shied away from Rice. Keith Hernandez, a fantasy football reporter for USA Today, say he believes Rice "isn't worth your time for fantasy purposes." He argues, "It's hard to imagine him making a significant impact in weeks 14 through 16, though, since he'll have to quickly learn a new offensive system, and that's assuming any team is willing to take on the inevitable circus that will follow signing Rice."
Today, the Rice family began opening up to the media following a prolonged silence during the appeals process, starting with a Today Show interview with Matt Lauer. Janay Rice, in an appearance with her mother Candy Palmer, told Lauer she had never been hit before that incident. "It's a natural thing for a human to want to come out and say, 'No, no. That's not me,' or, 'No, that's not true.' But it's like a battle that we just can't win," she said of their silence. Over the weekend, Ray and Janay Rice were reportedly seen out at a sports bar, and Ray Rice was not seen drinking. He has said drinking too much was a factor in the events shown in the video.