Ray Romano Talks 'Vinyl' and Regrettable '70s Fashion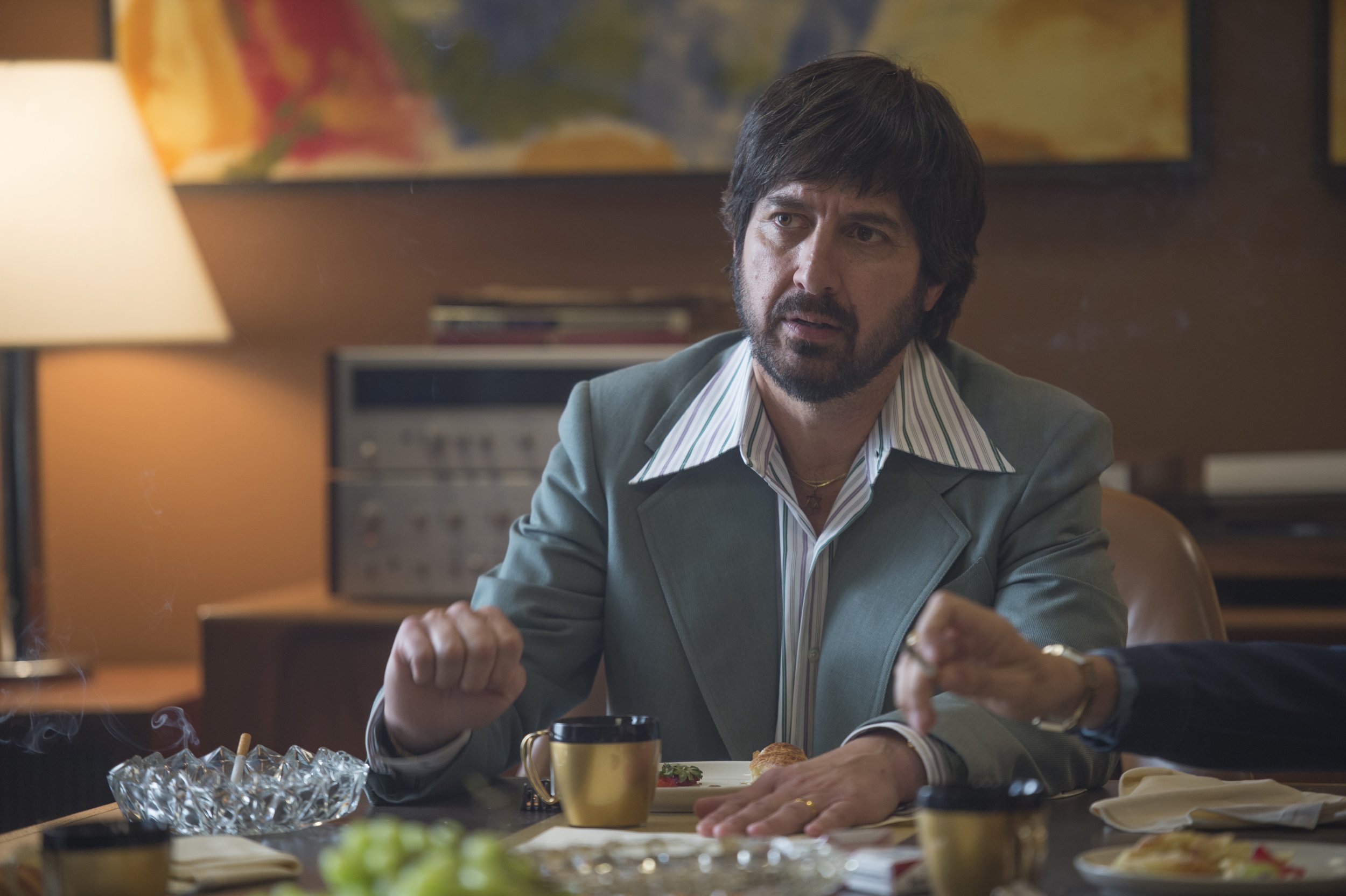 Like it or not, Ray Romano is a household name in the United States. The 2005 finale of his sitcom Everybody Loves Raymond was watched by more than one in 10 Americans, and since then it feels like Raymond repeats have been beamed into America's homes nonstop. That's why seeing Romano on the roster for Vinyl, HBO's new 1970s music industry drama may lead you to presume he was cast in this intense, sometimes dark series either to boost ratings or to lend laughs.
But you'd be wrong. Romano insists his name was not a draw for executive producer Martin Scorsese. "Marty had never heard of me," Romano says. "I don't mean he had never watched the show—I mean he had never heard of the show or of me."
When showrunner Terence Winter learned this, Romano says, he asked Scorsese, "What, you don't fly on planes?" since the sitcom is as ubiquitous on commercial flights as it is on TV. Scorsese, of course, is more of a movie buff than a TV junkie, despite having created both this series and Boardwalk Empire with Winter. (Vinyl sprang from the mind of executive producer Mick Jagger; in the late 1990s the Rolling Stones singer conceived the idea for a Scorsese film about four decades of music in New York. Eventually that morphed into this series, which debuts February 14.)
The show centers on Bobby Cannavale as Richie Finestra, a record executive struggling with his inner demons and a changing music and business landscape. Romano was cast as Zak Yankovich, one of Finestra's business partners.
Romano is stretching as an actor in this role—and not just because he shows some flesh in a three-way (when Yankovich and Finestra are trying to sign Elvis Presley). He has taken on other serious roles since Everybody Loves Raymond, such as his short-lived but acclaimed series, Men of a Certain Age, but there were always quips to leaven the tension; by the second episode of Vinyl, Yankovich has gotten his face busted trying to manage his unmanageable partner, endured as a small fortune slipped away, and poured an overdose's worth of his beloved Valium into his hand before choosing to muddle on.
"They really gave my character some meat and some depth," Romano says, although all Winter told him about Yankovich's background is that his parents were immigrants from Maspeth, Queens (Zak's real name is Itzhak). Romano, who grew up the New York borough of Queens, didn't need to research that, or the music of that era. He turned 16 late in 1973, the year the series starts off in, and was listening to the Beatles, the Stones, the pre-disco Bee Gees and "a little Zeppelin. My favorite band—and Bobby Cannavale and Terry Winter have already made fun of me for this—is Chicago," he says, protesting that this was before that group turned toward mushy ballads. "They were different back then, they were gritty and soulful."
In Vinyl, when you first see Yankovich, he's delivering drugs and cash as payola to a radio station; the station is playing Chicago's hit "Saturday in the Park."
Romano wasn't hanging out in Manhattan clubs then. "I never did travel into Manhattan back then—that didn't happen until when I was 22 and I started dabbling in stand-up, and then I got to really know the city when I was driving a futon mattress delivery truck."
Romano did read up on the music business. "Marty—I don't feel I deserve to call him that but everybody does it—gave us a couple of books, like Hit Men, about the industry," Romano says.
One thing he didn't need to look up was the fashions in 1973. "I remember my cousin, who was two years older, first broke out the bell-bottoms and we thought that was cool," he says. "And my hair was long—in my high school year book I looked like an ugly David Cassidy."
As for what Romano wore with his bell-bottoms: He and his friends tried wearing tough-guy hats "for a second." His favorite shirt of the era was a white, long-sleeve button-down with purple flowers…which he insists was "tactfully done. The flowers were not that big. It was not gaudy."
Is he sure he wants to let the public have this image of him in their minds: a David Cassidy wannabe with a hat, bell-bottoms and a flowery shirt? Sure, he declares, "Nothing can hurt me now."