For nine seasons, comedian Ray Romano starred as bumbling family man Ray Barone on CBS' hit sitcom Everybody Loves Raymond. Loosely based on his real family, the show earned Romano three Emmys, three People's Choice awards and propelled him to household name status (not to mention minted him as one of the highest paid television actors of all time.)
Since the show ended 14 years ago, Romano has broken free from his TV-dad typecasting and emerged onto the big screen as a dramatic actor.
After receiving critical acclaim for his roles in The Big Sick (Michael Showalter), Vinyl (Martin Scorsese) and Get Shorty (Davey Holmes), Romano's new film Paddleton, which recently premiered at Sundance Film Festival, will no doubt extend the comedian's successful run at getting serious on camera. Starring alongside Mark Duplass (Blue Jay, Togetherness), Romano plays an aging bachelor whose neighbor is facing his final days after a fatal diagnosis. The low-key dramedy follows the two best friends, whose lives revolve around each other, and their efforts in coping with the grave news.
The February 22 release of Paddleton on Netflix comes on the heels of Right Here, Around the Corner, Romano's first stand-up comedy special in 23 years. In the hour-long standalone, the comedian returns to his roots with new material on his usual relatable schtick: being a husband, raising children and turning 60.
"I still feel in my head that I'm this stupid, immature twenty-something year old," Romano tells Newsweek. "What I pictured as someone in their 60s... I can't fathom I'm that now."
This interview has been shortened.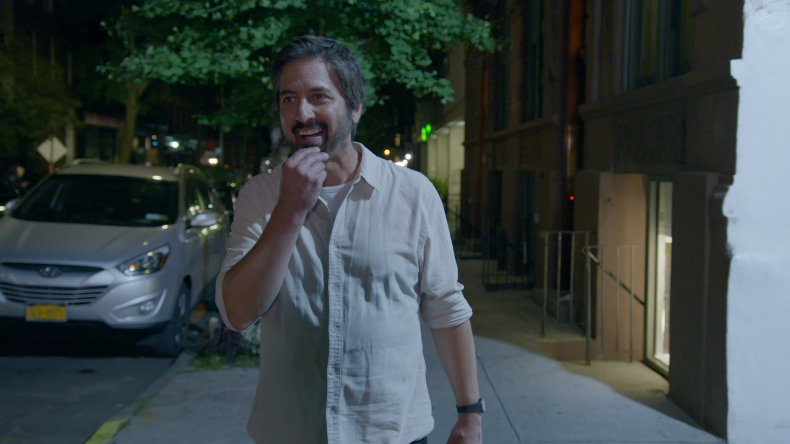 Congratulations on Paddleton and your new stand up special Ray Romano: Right Here, Around the Corner! Talk me through how you got involved with the film and what drew you to such a unique script.
I was a fan of Mark Duplass. I was into that show he was in on HBO, Togetherness, and I knew he liked to do movies and scripts with a lot of improv and natural dialogue. It was the minutiae that attracted me to this film. I really like stuff involving the little things in life that everybody can identify with. A lot of his work is that.
Anyway, he was at the premiere of The Big Sick a few years ago and Kumail Nanjiani introduced us. He was very complimentary. He had just seen me in The Big Sick and he said, "I want to do something with you," and I said, "yeah I'll do it."
How did you find the improv?
I do improv when I act here and there if the director allows it, but I've never done a show that's not fully scripted line by line and this was that. I guess I'm good at it? I don't know. This film is dramatic, too. There were a lot of things I was nervous about but it kinda worked.
How did you prepare for your role as Andy [Michael's best friend who assisted his suicide after the cancer diagnosis]?
We talked a lot about who these guys were now. I saw Denzel Washington in an interview and he was telling these young actors, "always write a backstory," so I've been doing it for the last six or seven roles I've had. I came up with a backstory and I ran it by Mark and he said, "this is great, this is exactly who this guy is and it's good to see how he got there." I pictured this guy as someone who's kinda shut off from the rest of society but yet this one other person he connects with.
The great thing about the film is we did it chronologically and it just grew. I had never been so invested in a character. In the end, it felt so hard on both these guys and when it got to that point [the final scene] it was very organic. It felt heartbreaking for me... more than any other emotional scene I've done.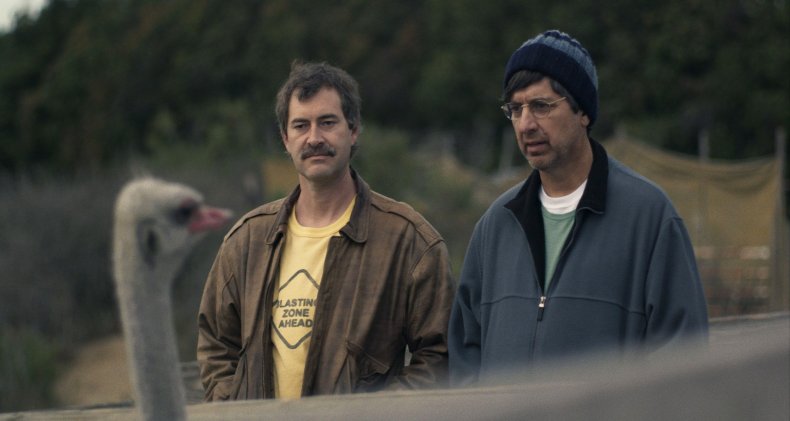 Have you thought about how you would handle the situation if you were in your character's shoes?
I don't know. It's really hard to make a blanket statement on how that would go. You just don't know the conditions. My personal feeling is you should fight and never give up but on the other hand, I'm not the person who is watching a loved one suffer. For me, the movie's more about this relationship and how anybody can connect. No matter who you are, there's a soulmate out there for ya.
Most people know you as a comedic actor. When did you decide to cross over into more serious roles? How did you know you had it in you?
I haven't yet. I don't know yet. [Laughs]. I love the sitcom [Everybody Loves Raymond] and I'm proud of it, but it's definitely different. That doesn't mean I wanted to jump into heavy drama afterwards, but I didn't want to shy away from anything a little dramatic.
When I was doing HBO's Vinyl with Scorsese, in the second episode my character had to contemplate taking pills because everything was going wrong. And I'm reading the script and it says, "he holds the pills in his hand and tears stream down his face" and I remember telling my agent "I don't know if I can do this." And my agent, being the sensitive guy he is, goes "you better do it." That was my first time. It was a challenge.
I listened to other actors talking about dramatic scenes and some of them have different techniques… some of them use music. So I decided to try it. I remember before that scene I had my daughter make me a playlist of sad songs and I played it before the action. It seemed to work. It was all there.
What was it like returning to stand-up with your first comedy special in 23 years?
It was a little nerve racking but, you know, I didn't stop doing stand-up. I've continued to do stand-up my whole life. While I was working, I did six or seven weekends in Las Vegas each year. I would perform at charities and when I was in the city I would always pop into my club and do spots.
As far as putting myself out there and doing a special... yeah, I mean I just thought it was time. I was being realistic. I'm getting older. How much longer are people going to get excited to see me do stand-up. In my heart, in my core, I'm a stand-up [comedian]. That's the one thing that I am confident I have. I wouldn't say I've mastered it, but I am a professional.
But at some point, you're going to get rusty and crinkly and old so I wanted to get it down. It's a great thing to have. The only downside is now I have to give up that material and write a whole new act. And that's not easy, but it's a good problem to have. It's work but it's fun to write new material so this will force me to do it.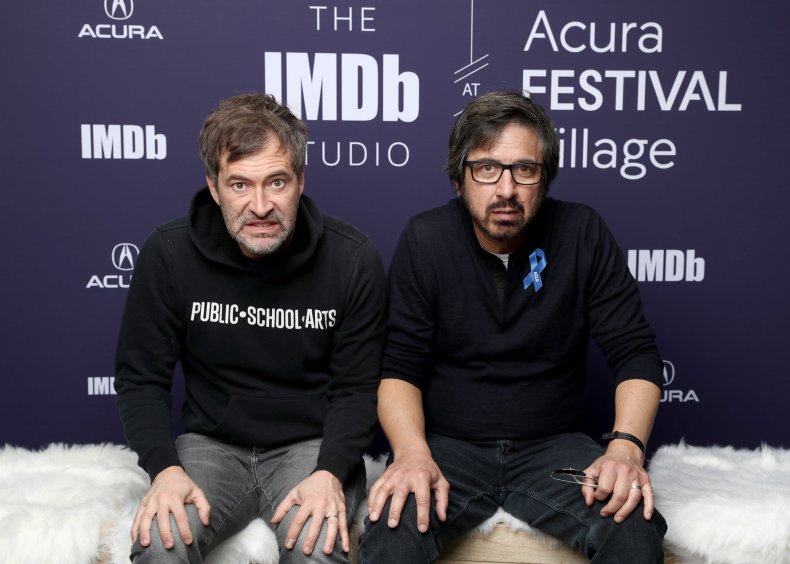 How has your material changed from what you were doing in the 90s—before you started Everybody Loves Raymond—to now?
The material has changed but only because I always just write about what's going on in my life. So, in the beginning, I was writing about being engaged, being newly married. And then I wrote about having little babies. Then I wrote about having teenagers. I'm still constantly writing about what my relationship is like with my wife.
The subject matter is always just constantly what goes on in life, what goes on in my life. Observations about family and relationships. In my special, there's very few things that are just standalone bits about something random like a movie I saw. Otherwise, it's just relatable stuff. Half the battle is getting people to see themselves and identify with it. Then you just gotta make it a little funny.
I can see parallels between your stand-up and Everybody Loves Raymond. How much of Ray Barone was really you?
Everybody Loves Raymond was based on real life, my own and the writers. We all wrote about things that we did. If they were writing something from their lives and it didn't feel right for my character, we wouldn't do it or we'd twist it so it would be right.
Listen, I'm pretty clueless in my real life but I'm not as clueless as he is. I'm just a tick less dumbed down than that character, but a lot of it is from real experiences.... Of course, I have a little more awareness than that guy did. We goofed it up a little bit for that genre.
Where do you think you got your dry and self-deprecating sense of humor from?
When I was younger, I watched Robert Klein, George Carlin and Steve Martin. But I didn't really try to copy anybody. In the beginning, I guess you're trying to figure out what your voice is and as you start to write material you kinda get a sense of what you're good at. I'm good at observing things that people can see in themselves and crafting that into a bit.
As far as where did I get the gene… My father was very not funny to us as kids but as we got older, we realized this guy has a very dry sense of humor. As a young kid, he would reprimand us. He was the discipliner so we would never say, "oh my dad's a funny guy," but then when I got to an age where I wasn't afraid of him anymore, I realized he was weirdly funny. And annoyingly funny to my wife! When me and my wife got married there was a lot of times where I had to go in between them and say, "he's just being stupid, he's just being funny." And she would go, "it's not funny."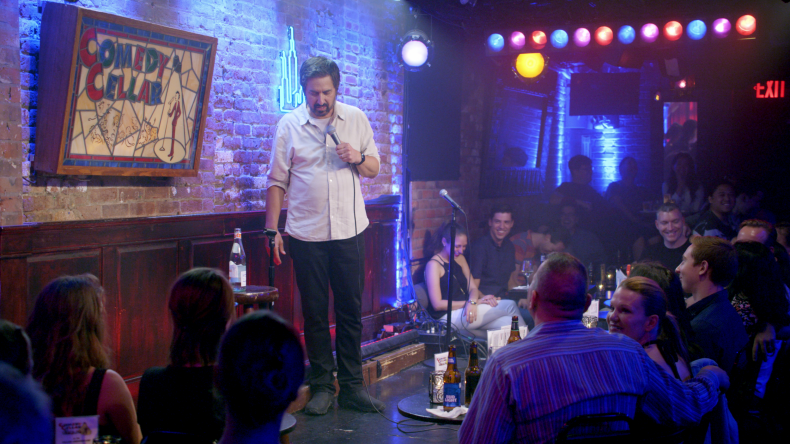 What does your wife think of your jokes about her?
Yeah, I use her a lot. Whenever she complains I tell her to go cry into a bag of money. I've said that line before but you can write it down again, I don't care. [Laughs]
If she told me, "no you have to stop doing that bit," I would stop doing it. Thirty years we've been married now... I think she's just learned how to just go with it. There are times where she's said, "it's so weird that I'm in the audience and our kids are in the audience and you're talking about the bedroom." But we've all survived it.
And God, if I have to write new material she better give me some more stuff. My kids are getting old, some of them are moving out of the house now. So my source of material... I don't know where it's going to come from now.
In your special you joke about relationships, marriage, raising kids and getting older. Jokes aside, how did you handle turning 60?
It feels weird you even saying it. It's a weird sound. It came out of my mouth once, when I was filling out an application with someone. She goes, "how old are you?" and I had to say "50." It sounded so odd. That was nothing compared to 60. I still feel in my head that I'm this stupid, immature twenty-something year old. What I pictured as someone in their 60s... I can't fathom I'm that now.
Ray Romano: Right Here Around the Corner premieres February 5 and Paddleton is out February 22 on Netflix.